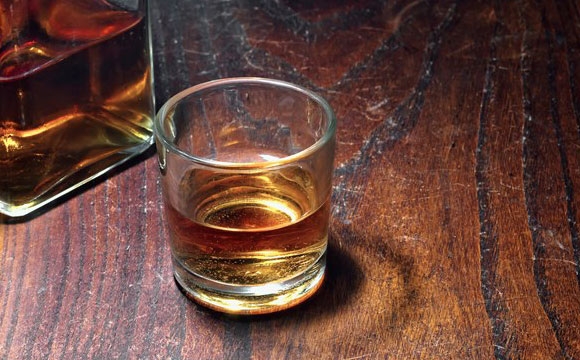 Almost 6,000 Australians died from alcohol-attributable disease in a single year, about one every 90 minutes, according to new research being released today.
The National Alcohol Indicators (NAI) project, conducted by the National Drug Research Institute (NDRI) at Curtin University, found:
an estimated 5,785 Australians aged 15 and over died from alcohol-attributable causes in 2015

cancer was responsible for 2,106 (36%) of those deaths while injuries, cardiovascular diseases and digestive diseases were the next leading cause (17%, about 1000 deaths each)

breast cancer (18%) and liver disease (15%) were the biggest killers among women; among men, liver disease (18%) and bowel (colorectal) cancer (10%) were the most common conditions caused by alcohol

hospitalisations attributable to alcohol exceeded 144,000 in 2012-13, an average of about 400 a day

alcohol dependence (21%), falls (12%) and alcohol abuse (10%) were the main causes of hospitalisation.
Alcohol use is in the spotlight this week, with thousands of people marking the end of FebFast tomorrow and the WA Government convening the Preventive Health Summit this Friday.
NAI Bulletin 16, Estimated alcohol-attributable deaths and hospitalisations in Australia, 2004 to 2015, is available at ndri.curtin.edu.au/publications-resources/project-reports-and-bulletins/national-alcohol-indicators-bulletins
The 4-page bulletin also outlines state-by-state and national trends in alcohol-attributable deaths and hospitalisations; the top five causes of deaths and hospitalisations for women and men; and the total number of alcohol-attributable deaths and hospitalisations caused by 37 conditions. It presents the latest statistics available on alcohol-attributable death and hospitalisations in Australia.
"This research shows that in Australia, one person dies every 90 minutes on average, and someone ends up in our hospitals every 3½ minutes, because of preventable conditions caused by alcohol," said NDRI Alcohol Policy Team Leader Professor Tanya Chikritzhs (NOTE: pronounced Sik-rit-seez).
"On top of the 2000 people who died from alcohol-attributable cancer, nearly 13,000 were hospitalised, and a large proportion of these cancers are related to low or moderate drinking levels. Risk begins from your first drink, and the more you drink the higher your risk.
"We understand much more now about the link between alcohol and cancer than we did five or 10 years ago, and that knowledge continues to grow."
Terry Slevin, Education and Research Director at Cancer Council WA, said: "It is likely most people will be quite shocked to learn that more than one third of alcohol related deaths are due to cancer.
"We rarely see people with a cancer diagnosis link their drinking to the disease. Personal stories, such as 'my smoking caused my cancer', are powerful in getting across the importance of changing our behaviour for health reasons.
"We have a long way to go to embed the notion that drinking alcohol genuinely increases risk of cancer and death."