Written by

Merryn Andrews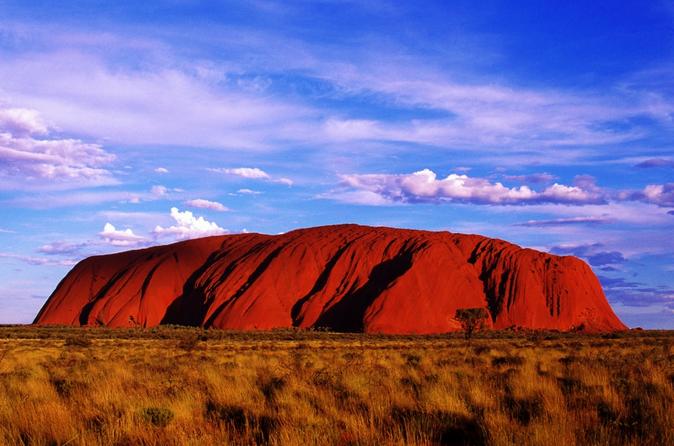 Voyages Indigenous Tourism Australia is excited to announce the release of exclusive drone footage of Uluru, offering a never before seen perspective of the 600 million year old monolith. These spectacular birds-eye views of Australia's spiritual heart were captured by the first drone to ever operate under permit inside Uluru-Kata Tjuta National Park.
The dramatic footage was captured in an area of great spiritual significance to the local Anangu people and approval was given by the Uluru-Kata Tjuta National Park Board and the Film and Photography Consultative Committee.
"We are delighted to present this exclusive new perspective of one of the most astonishing landscapes on earth, and we thank the Traditional Owners for their support. We hope this video encourages travellers from both Australia and all over the globe to come and experience Uluru for themselves," said Voyages Chief Executive Officer Andrew Williams.
"While there is no replacement to enjoying firsthand the majestic beauty of Uluru, this footage gives a breathtaking insight into the majestic nature of the landscape," he said.
Geographically, Uluru is the tip of a huge rock that continues below the ground for possibly 5-6km. The monolith is 3.6km long and 348m at its tallest point: 43m higher than Sydney's Centrepoint Tower, 24m higher than the Eiffel Tower and just 33m lower than the Empire State Building. The colour changes of Uluru result from the filtering effect of the earth's atmosphere on the sun's rays.
For more information go to: www.ayersrockresort.com.au or call 1300 134 004.
About Ayers Rock Resort
Ayers Rock Resort provides a variety of accommodation from the premium Sails in the Desert Hotel, Award-winning Desert Gardens Hotel, self-contained Emu Walk Apartments, the authentic Outback Pioneer Hotel and Lodge and Ayers Rock Campground. Ayers Rock Resort is managed by Voyages Indigenous Tourism Australia.
About Voyages Indigenous Tourism Australia
Voyages Indigenous Tourism Australia is a wholly-owned subsidiary of the Indigenous Land Corporation (ILC) and manages tourism and resorts on its behalf. Voyages offers unique experiences and cultural immersion in spectacular locations around Australia including Ayers Rock Resort in the Northern Territory, Home Valley Station in The Kimberley in Western Australia and the Mossman Gorge Centre, in Tropical North Queensland.
One of the key responsibilities of Voyages is to promote and sustain eco tourism, protecting pristine sites for many years to come. Voyages works collaboratively with local communities to assist them to exercise sustainable environmental tourism practices, respecting and supporting the local Indigenous cultures and offering employment and training opportunities to the local and broader Australian and Torres-Strait Islander Indigenous communities
Profits from all business activities are re-invested in the Indigenous and resort experiences and through the various training and development programs in place around Australia.