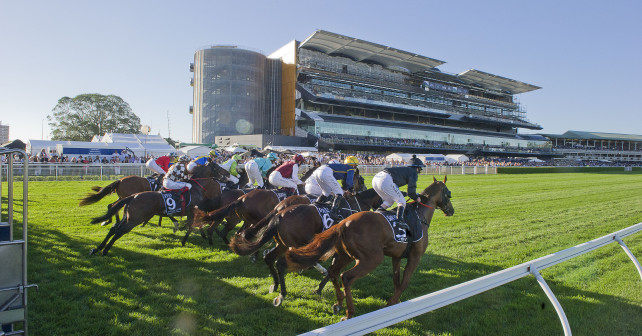 Betting is not just a way to generate income but also a medium to cheer your favourite team or sports to victory. Horse racing is one sporting activity that has grown over the years to become the favourite for players/gamblers that want to earn big.
Horse racing is a competitive sport in which a jockey rides the horse on a race track. The race continues all the way to the finish line where the first horse to cross the line becomes the winner. The race is open to horses of all breed across different parts of the world. Although the game itself is fascinating, placing bets on favourite horse breeds makes it more interesting. The economic value of this action is that the bookmaker will earn more money when the player/gambler picks the wrong odds while the player wins big if the odds work in his favour.
Although gambling on horses is lucrative, there are restrictions on certain tracks. This doesn't stop the show because many horse racing events support gambling/placing bets on many different breeds. This allows gamblers to stake their money on horses in diverse gambling stations.
Online Horse Betting
Traditional betting methods are now taking the back seat because the internet brought revolution to the industry. Now, gamblers can stake their money over the air without visiting the bookmaker. The storming revolution in the betting world brought about the proliferation of many online betting websites where you can place odds. It's interesting to note that online horse betting just got better because these online platforms/betting websites have trained bookies and better betting facilities than that of the traditional betting approach. This makes it easier for people to put their money on favourite horses by just signing up and navigating on online betting platforms from any part of the world. The simplicity of this format is thrilling because the steps are already there for you to follow. To be successful at online horse betting, you need to follow the betting rules and observe each horse/team at intervals. You may also need to keep a database of past events to help you make an informed betting decision.
Have you wondered about how people place bets and make profits out of hose betting? Do you want to discover the best ways to increase your chances of winning in horse betting? Then it's important that you follow the tips below to understand the metrics of horse betting.
Understand the Value of the Horse
There's a trend in the sports betting community in which players/gamblers and the public give up on a horse or group of horses after some streaks of bad performance. You need to realize that such actions tend to have a negative effect on your horse betting. It's worth mentioning that professional gamblers have great regard for the value and follow the right concepts to win big in the game.
Sadly, many people fail to realize that value is important in sports betting. Finding value takes time because you have to keep an eye on every game and every performer. This helps you to make a concise analysis by using the past performance of a horse to determine the outcome in the current race. For instance, a team or horse might not perform well in previous matches or races. This doesn't translate to an outright lose in upcoming events. There's always a tendency that such a horse or team will spring a surprise at the end of the day.
For that reason, you don't need to judge a horse or team by previous performances. Always be patient and keep a close eye on the performance. Doing so will help you determine if the horse/team is worth your bet or if you need to opt for another horse.
The secret here is that the more you observe the horse/team before placing a bet, the more your chances of winning are high. In addition, your continuous betting on the horse/team helps the value to rise the same way a stock market trade does. The value of a horse or team tends to rise when a greater part of the public stops to appreciate or bet on it. This now creates an opening for potential players to place their bets and earn big when the horse/team begins to make a rebound.
Opt for a Viable Bookmaker
There's no gainsaying the fact that sports betting is a game of chance and betting on horses is not a different case. Aside from players/gamblers that want to win big from their bets, bookmakers are also in the race to cash out from the race. This is the reason why you need to settle for a viable bookmaker that gives you greater chances at winning.
Note that bookmakers (bookies) want you to pick the wrong odds so that you would lose your chances at winning. They do this by attracting the public with diversified odds that do not actually reflect the true value of the race's outcome. This trick works for them because the public follows the bookmaker's suggestions and loses the game, while the bookie makes profits from the loss.
Most bookmakers adopt the "low margin and high volumes" business model. This entails that they make use of smaller bookies to translate odds based on their betting lines. To increase the chances of profiting from the game, most bookies choose to place limits on the number of times you can bet on a particular horse/team. Some go the extra mile to prevent players from placing bets on specific games/teams.
The rule of the thumb that will help you win big is to opt for a viable bookmaker that doesn't place limits to your bets. You may want to check one of the best-known websites offering horse racing Australia because it doesn't have such restrictions.
Do not have High Hopes
Sports betting is a game of chance. Therefore, you don't have to keep your hopes high before and after placing bets on favourite horses/teams. Nevertheless, you can only nurse such high hopes if you're sure of your bets.
Keep a High Sportsmanship Spirit
Wins and losses are part of horse betting. Therefore, you need to bear your loses in good faith with hopes of better tidings in the future. If the odds eventually favour you, do not allow it to get into your head or make your overconfident. Allow the game to move on. Be happy when you win and hope for the best when you don't.
Make Sensible Bets
There's always a push to increase your betting limit when the odds work in your favour. It's important to curtail that growing feeling to stake high. Rather, you may want to continue with small sums of money that you can afford to lose. That way, you won't be badly hit when you lose.
To be successful at horse betting, it's important to keep an eye on the performance of your favourite horse. This gives you the clue about the outcome of the game, which, in turn, helps you to make an informed betting decision.
Manage your Fortunes Wisely
One of the greatest fears of players/gamblers is losing a huge sum of money. In most cases, this can result in bankruptcy. Your ability to manage your fortunes cuts across two dimensions. The first is to grow your bank balance by making rights betting decisions. The other is to go lose all you worked for and degenerate into bankruptcy if the odds do not work in your favour.
These two are contradictory. If you make regular bets with the right odds, your chances of winning will be high. Your stakes tend to be higher with each, thereby, edging you closer to bankruptcy.
Despite the contradictory nature of placing bets on horses/teams, you need to maintain high hopes because wins and losses are part of the game. Nevertheless, you must have an in-depth knowledge of horse racing, master the rules of the game and keep an eye on favourite horses/teams to win big on the game.
Bet Wisely
Horse races are not only a thrilling sport but also a medium to generate some income. Take a cue from the tips shared above and bet wisely on your favourite horses/teams.