Casinos know how to do it big. We are talking glam, pizazz and the wow factor. If you want to visit a resort that has excitement, class and offers you the best comfort and food, then look no further that these casino resorts. Fans are also continuing to play online at platforms like maximumcasinos.com, which remain as popular as ever, with an ever-increasing number choosing the online scene over these top casino resorts. However, there is no doubting they will remain huge destinations of choice, when it comes to entertainment.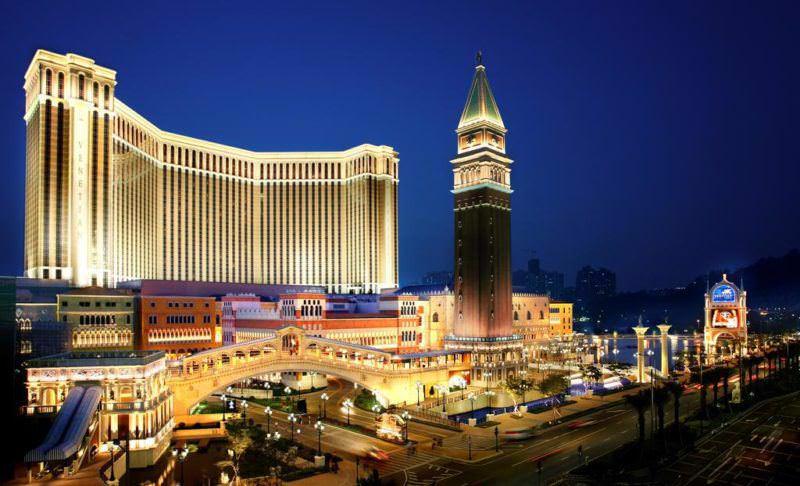 Venetian Macau, China
This is spectacular building is the sixth largest in the world by floor area, and it is the biggest casino in the world. The Venetian Macau has very spacious hotel rooms decorated to the highest standard, top branded shopping within its vast area, thirty dining options offering international cuisine. Half of this spacious hotel is dedicated to gaming, featuring 3,000 slot machines and 750 game tables which makes it a casino heaven!
MGM Grand Casino, Las Vegas
The MGM offers spacious stunning rooms some with amazing views of the strips. The hotel puts you right at the centre of the entertainment in Las Vegas. If you are one of the high rollers, a stay in the luxurious and fully equipped suites and sky lofts is a must. The hotel features a Grad Spa, a Grand Arena where you can catch shows such as Cirque du Soleil, a 6.5-acre pool complex and ultra-pool where you can join one of the best pool parties on the strip. The gaming floor is certainly made for fun, including 139 table games and 2,500 slot machines!
Hotel de Paris, Monte Carlo Monaco
Monaco oozes style, sophistication and luxury. It's no wonder it was the location for James Bond 'Casino Royale.' The casino hotel features Michelin star restaurants, Opera Garnier, Le Bar American, and much more. This hotel is built for the 5-star experience with everything gleaming of glitz and glamor, from the chandeliers to the luxury bed sheets.
Marina Bay Sands, Singapore
The Marina Bay Sands is the second most expensive casino, having cost around $5.5 billion to construct. As you set your eyes on this beautiful casino which looks like a gigantic ship nestled on three skyscrapers, you quickly understand why it cost that much! The hotel features an infinity pool with amazing skyline views. The food is also to die for, you can enjoy the famous restaurant CUT by Wolfgang Puck. The games rooms are even more impressive with 2,300 slot machines and 500 game tables.
These casinos hotels have it all, the luxury, food, entertainment and even site seeing. Whichever you decide to visit, you will certainly have the time of your life!