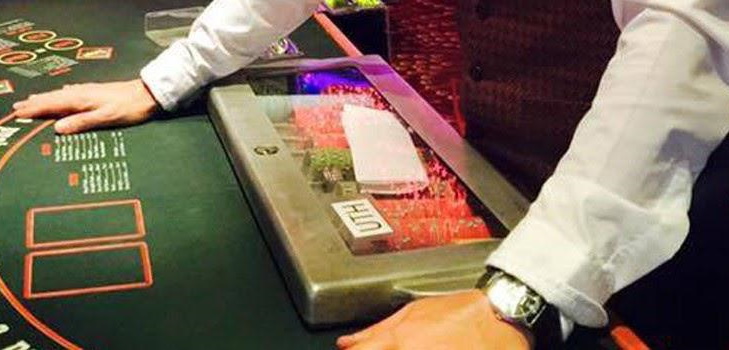 With the introduction of live online casinos, many games have been given a makeover, taking on a more modern feel without forgetting tradition. And don't think that there are any differences between land-based gambling houses and live online casinos: it's true that the latter are located in television studios, but the gaming room is recreated down to the last detail. Therefore, live casino games have the same issues when it comes to whether or not a croupier can, for instance, direct the ball of a roulette to his liking.
Some believe, that predicting where the little ivory ball will land is not an impossible task. However, the ball encounters a series of obstacles that are not only mechanical – the typical "teeth" that separate one number from the other – but also of a factor that is not immediately tangible, such as atmospheric conditions: temperature, humidity, even the cleanliness of the wheel itself can affect the movements of the ball.
Secrets of online casinos
The main key to the success of any gambling establishment is the excitement of the players. After all, if the customer remains in the game for a long time, the probability of losing is higher. Consider some of the secrets of online casinos that encourage players to keep playing:
* bonuses have a limited "shelf life" – a week, ten days, a month. The time limit should spur the player's excitement and his desire to keep the supposedly free bonus money;

* Sometimes offered bonuses have quite low or no entry requirements. Such tempting offers prompt a customer to open the casino website and start playing;

* gambling gives the player the illusion of near victory: a fallen symbol in a video slot, just one right card, and so on. In fact, all these are to ensure the player in the inevitable win;

* jackpot counters are also designed to do the same, reporting how much money the slot machine has already accumulated. Well, how can you at the sight of five or six-digit amount resist and not try your luck?
As a rule, online casinos transact your winnings to cards or other payment systems rather quickly, but the rules stipulate that they always have one to 14 days in reserve. And all this time, the money remains on the player's deposit, who only needs to click to continue the game. Gambling operators try as much as possible to encourage the player to succumb to temptation and start the game by cancelling the ordered withdrawal.

Tips for playing in Internet and land-based casinos
Each player will need to consider each game separately in order to learn and understand all their features. Start with a list of recommendations that are equally suitable for any type of casino:
* be satisfied with a few winnings: when you win keep your winnings, don't waste your gains with an impulsive game that will surely make you lose. A correct strategy is to know how to get enough, there is no one running after you, there is no hurry, do not try to overdo at all costs;

* Realize that games of chance are random: all casino games rely on some form of randomness, whether it's a deck of cards or a spinning wheel. Online casinos are even more truly random, relying on complex random number generators to make their games completely fair. Don't fall victim to superstitions: lucky charms and betting systems aren't going to change your luck;

* take breaks between sessions: it's important to stay focused while playing casino games, especially those that require some strategy to play!
With this in mind, it's a great idea to take a break whenever you feel your concentration drift. This is even easier in an online casino, as you can always be sure that there will be a seat at the table open for you when you decide to return!