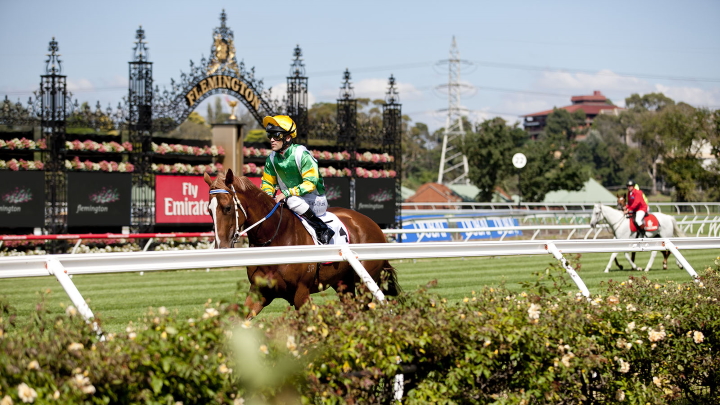 So you're all suited and booted ready for the day of races ahead. It doesn't matter which race you are going to, whether it be the Grand National, the Kentucky Derby or the Melbourne Cup, you're going to have loads of fun. But to make your day-out even better you could get yourself clued up on the horse race betting. This can admittedly be a tad complicated for beginners. So much so, a lot of people tend to just take a lucky punt. In order to boost your chances of leaving the racetrack with a healthy profit you are going to want to know the ins and outs of betting at the track. That's what we are here for! This is your guide to betting at the horse races.
When it comes down to betting on horse racing, whether at the bookies or with online sites like
Timeform
, there are 3 avenues which you can explore in your quest to secure a winning horse. Like any sports betting, you are never guaranteed to win, but by using these tactics you can certainly boost your chances of winning on your big day out.
Known for its unpredictable nature horse betting is not always about picking the favourite. In fact, the favourites in horse racing actually only tend to win a third of races. This means you need to put much more thought and research into your pick than a random punt. It's all about learning the tricks of the trade to get the highest odds and give yourself the best chances of getting some extra beer tokens for the night out after the races. Working the odds and meticulously analysing previous races, the racing personnel and form are all important before placing that bet.
Racecard
When you arrive at the racetrack you will be offered the chance to pick up a racecard. Take it. This is golden knowledge for any punter. It tells you so much information in such a precise way. Including recent form, jockeys and trainers information and also includes if they are
record breakers
, setters or on course to do so. Whilst these booklets, which look like football matchday programmes, seem to be insignificant but actually possess a wealth of knowledge. If you can unpick the intricacies and wrap your head round all the stats in these little books you are on to a winner. More important than going to the bar to grab your beer, you should seek out one of these racecards if you are looking to pull off some good bets.
Parade Ring
Whilst research is key for landing winners in horse racing, you can investigate the horses first hand as your research instead of trawling through the racecard. Before and after every race there are large interval gaps. This gives punters a chance to head down to the Parade Ring. Here you can catch a glimpse of the horses and jockeys before they are set to race. Whilst there are a plethora of myths and old wives tales about this, you can look out for body language on the horse, how they are walking and how shiny their coat is amongst other things. These are all considered indicators as to how the horse will perform. This tactic requires more of a keen eye and gut instinct than the race card option but is still a perfectly valid, yet superstitious, method of picking a winner.
Good Old Fashioned Luck
At the end of the day, research does provide you with a much better chance of pulling off winners when betting. But at the same time, if you don't fancy putting in the research you can always just take a lucky punt on your favourite named horse, best dressed jockey or longest odds selection. It is important to note that if you do even just a little bit of research you will have more chance of picking a winner.
Once you have picked your horse and secured the odds on it you will want to hit up the many bookies along the concourse looking to secure your bet. Usually they tend to have much the same odds on horses as their competitors, but it is worth having a stroll along the concourse to secure the best odds on your horse. After the bet is placed it's a case of sitting back, grabbing a beer and finding a good spot to watch the race come in and hopefully cheering your horse across that finish line for some great profits.