Written by

NewsServices.com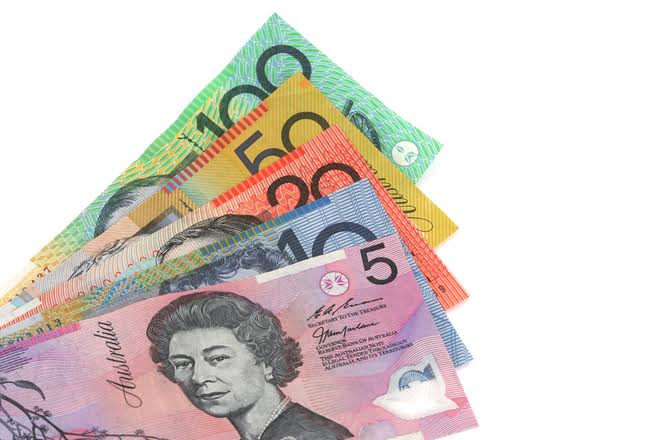 Table of Contents


Why is a Mobile Casino So Important?
How Can You Make an App for Your Casino?
Once upon a time, there was a table. It was a table covered with green baize. People sitting at the table looked attentively at the card in their hands. The man in front of them shuffled the deck, burnt a card (not literally, though), and laid one more community card on the green surface. The players gave a glance at their hands and made their choice. Pass. Raise. All-in. The next step would be decisive.
That's how a party in a land-based casino looked like.
Now things have changed. More and more people prefer home comfort to the atmosphere of a gambling house. Fortunately, the development of technologies has led to significant improvements in the gaming sphere. It has brought casinos into the gamblers' homes.
What is more, a new feature has appeared, providing Australian players with the opportunity to play with a real croupier online. So at present, you can enjoy the same authentic atmosphere without leaving home.
One more step has been taken recently by online casinos. They have followed the trends and released mobile apps.


Why is a Mobile Casino So Important?


Well, other casinos have created an application. It may be considered as a sign to release your own one, mightn't it? But this argument isn't convincing enough. You may need more reasons. Here you are.
More People Can Afford to Play
Not every gambler has permanent access to a computer. Though, any gambler is likely to have a smartphone. The conclusion is evident: if you launch an application, your casino's audience will significantly increase.

A Casino at Hand
Why do we download apps with notes, fitness programs, books, games, and mobile banks? The answer is obvious: we want them to be at our fingertips regardless of the time and our location.
The same is true for casino games. Gamblers might lack access to the desktop all the time, and they search for mobile casino options. That's why it's essential to provide your customers with this opportunity.
Compatibility with Different Systems
To make your audience truly immense, adjust your app for multiple operating systems. Don't cause a struggle between iOS and Android users, invite all Australian gamblers to your luxurious and friendly online casino.

A Handful of Games
A couple of decades ago, it would sound like a fairy tale if you said about a mobile casino. Just imagine that you come to your friend, show them a small box and claim that it contains thousands of various games.
Now, the opportunity to hold a vast game collection in your hand is real and you should make it your advantage. And not forget to ensure that your outstanding portfolio concedes neither in quantity nor in quality when it comes to the mobile version.
Easy to Navigate
Mobile versions of casino websites have a simple but appealing design, making them easy for gamblers to navigate. Moreover, mobile apps usually contain short guidance and hints, helping Australian gamblers to try more games in your casino.

More Immersive and Amusing Experience
Despite playing with a computer mouse or touchpad, smartphones provide you with the opportunity to gamble on a touchscreen. You can take the cards or spin the reels by tapping and dragging them with your finger. So, the gambling experience is a bit closer to the reality where you play with your hands. This little point helps immerse your audience into the game and guarantees a more exciting experience.

Fast Payments
Most online casino customers are likely to use online banking and e-wallets. Due to these options, your money is always at your fingertips, literally. So, when you are tired and decide to relax in a pokie game, you don't have to search for your credit card or smartphone. Everything you need is already directly in your palm, right in your phone.



How Can You Make an App for Your Casino?


Considering the extension of different social media platforms and online shops of various kinds, the demand for applications is emerging. However, the game and, in particular, the gambling market don't stand still either. As more and more apps are needed, different agencies and websites appear to support their developers.
Using an online resource can be, once again, faster and more convenient. You can influence the design yourself, explore and add various features. They are also improving, becoming intuitively clear for users.
All in all, app builders work identically:
Choose the perfect app constructor for you.

Start creating your application by tapping on the button.

Make up and write down the name of your business.

Select the app category.

Create your unique application by choosing the design that fits your business best. Make sure it's captivating and doesn't irritate. The color scheme should attract attention and be pleasant.
These are the basic things you can do when you begin to create your mobile app. But all app constructors have a whole lot of features you can add. The most pleasant thing is that you don't have to be an IT specialist to take advantage of such sources.
If you are unsure what app builder to use, many constructors allow customers to try them for free. In addition, their developers are ready to give you a piece of advice and count your expenses.
Whatever application builder you use, don't forget to check the app before it is launched. Test your application on several devices and make sure that the design and all the details satisfy you.
Is everything okay? Great! Congratulations, your app is ready.


Final Notes


Now it's high time you thought about the promotion of your application. It doesn't matter how magnificent your application is if no one knows about it.
Well, what can you do?
To start with, try to find out how other online casinos promote themselves in Australia. For example, search for the best online casino in top lists on reliable websites. What are the most impressive ones from your perspective? Where can you find information on them?
If you don't want to spend your time on this investigation, though it is beneficial, here are several options for advertising:
Social Networks

Mass Media

Email Marketing

Search Ads

Influencer Marketing

This list doesn't provide you with an exhaustive answer to the question, "How can I promote my app?" But it will be of great help to you at the beginning.
Now, try to create your own mobile casino. Good luck!