Written by Victoria Johnson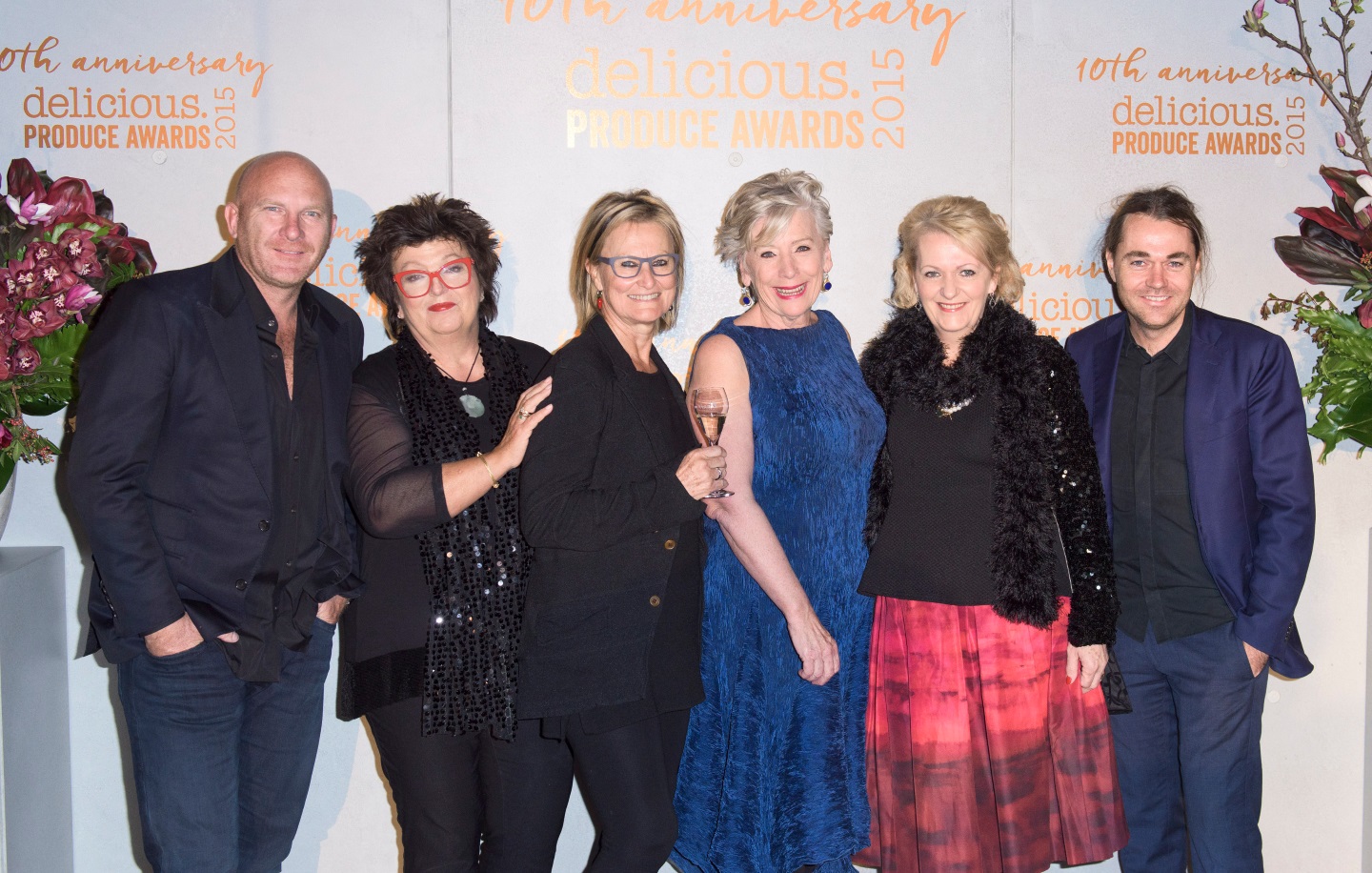 The Margaret River Region in Western Australia has been lauded as Australia's top food and wine destination, taking out the 'Outstanding Region in Australia' category in the 2015 delicious. Produce Awards.
Your Margaret River Region Chief Executive Officer Pip Close was delighted to accept the accolade on behalf of the region in front of a packed house at the awards evening, which was held at the prestigious Bennelong Restaurant at the Sydney Opera House on Monday night.
Although known predominantly for its world-class wine, the Margaret River Region is fast growing a reputation as one of Australia's hottest foodie destinations, with a focus on fresh, local produce and a down to earth, 'farm-to-fork' mentality which is widely embraced by local chefs and producers.
Now in their tenth year, the delicious. Produce Awards highlight independent producers from over 3,000 entries, thanks to the dedication of readers who nominate their local heroes, and the insight of its panel of renowned national chef judges including Maggie Beer, Matt Moran and Guillaume Brahimi.
The Outstanding Region in Australia is awarded each year to a destination that offers an outstanding and holistic Australian food and wine experience, with something on offer for everyone, whatever their budget.
According to the delicious. team, the judges felt that the Margaret River Region had worked successfully to combine, showcase and make accessible authentic experiences that appealed to a wide group of people.
The delicious. team affirmed that "with an amazing Farmers' Market, award-winning produce, food and wine experiences from the casual through to fine-dining, world-class accommodation and an internationally renowned annual food festival, the Margaret River Region was a deserving winner this year."
Ms Close was thrilled that the region's exceptional food and wine offering had been formally acknowledged by the delicious. Produce Awards.
"We are ecstatic to be named as Australia's most Outstanding Region – delicious. is an extremely well respected foodie publication. The Margaret River Region really is home to some of this country's most outstanding food and wine experiences so it's wonderful to see the region officially celebrated in this way," said Ms Close.
"With tickets for the Margaret River Gourmet Escape going on sale today, this announcement is extremely timely.  Gourmet Escape is attracting phenomenal international attention; Marco Pierre White is coming for the first time this year, as apparently he has heard great things about the event from other celebrity chefs and is curious to see what our region has to offer," she said.
Award-winning food journalist, restaurant critic and television personality Matt Preston, who is also a senior editor for delicious. and Taste magazine, endorsed the Margaret River Region's star status.
"It's a great culinary region that has that elusive combination of great local produce, great cooks, great restaurants and cafes, and great wines. 
Few pull off this quadrella with such stellar aplomb as Margaret River," said Mr Preston.
Ms Close affirmed the region's diversity of tourism offerings was its point of difference to other wine regions in Australia.
"The most exciting thing about Your Margaret River Region, and what has been central to our recent rebrand,  is the fact that the region not only has exceptional food and wine experiences but also a huge range of other experiences for visitors – world class surf, spectacular limestone caves, mountain biking, hiking trails, whale watching - the list goes on," said Ms Close.
Ms Close congratulated Margaret River's Burnside Organic Farm who were medallists in the 'From the Earth - Primary' category, as well as a number of other local producers from the region who were finalists in the awards: Greenman Produce for both its pickled garlic and its honey, Leeuwin Grass Fed Beef, and the Farmhouse Margaret River for its Arkady lamb.
For the full list of winners head to delicious.com.au.
For more information on Your Margaret River Region, visit margaretriver.com.