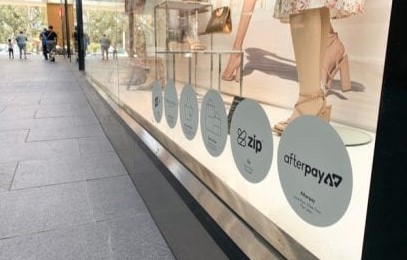 It's payday, you've done it and made it through all the small talk, unnecessary meetings, and "can you stay late's" now its time to claim your hard earned why not treat yourself and look fresh? Below you will see a list of the best afterpay streetwear stores in Australia. For the purposes of this article the stores will be grouped by city.
Melbourne
PAM - PAM (Perks and Mini) is a national chain with two locations in Melbourne, two in New South Wales, and a single location in both Brisbane, and Perth. The flagship store is located in Curtin House, and features minimalist street wear with abstract art, and vinyl music, a kind of hipster paradise. The clothes are cool, the designs are abstract and trippy, Besides selling their original clothing under the PAM brand, the PAM store also features other notable brands including: Aries, Kuumba, and Neighborhood.
Up There- Located in the CBD on 15 McKillop St. Up There features a sizable collection of vintage footwear including: adidas originals, vintage Reebok's, Nike Air Max, Vans, and a whole lot more. Up There also sells a lot of clothing and accessories, on the website I counted pants from 12 different brands. There are some seriously beautiful pieces on this site, I was blown away by the Hand Knit blue Cardigan I saw, the price also blew me away in a different kind of way (it was $1,495 AUD).
Sydney
Above The Clouds- If you're not in NSW and can't get to the actual store, Above The Clouds has an amazing website that features an impressive collection of both men's and women's apparel and footwear, as well as numerous accessories including bags, headwear, and most impressive of all a large fragrance collection. The physical store in Sydney offers a much more limited selection, but is tastefully decorated and stocked with must have's. If you get the chance it is highly recommended to go check out Above The Clouds in person.
Brisbane
Contra Store- With a name like that how can Contra Store not be cool, now they don't sell any contraband but their bohemian styles certainly are dope. Contra's Marni Menswear collection which is extremely cool and extremely fashionable is headed by notable designer Francesco Risso. Contra's Brisbane layout is super cool with an exposed brick interior. This store goes along way in improving the streetwear credibility of Brisbane.