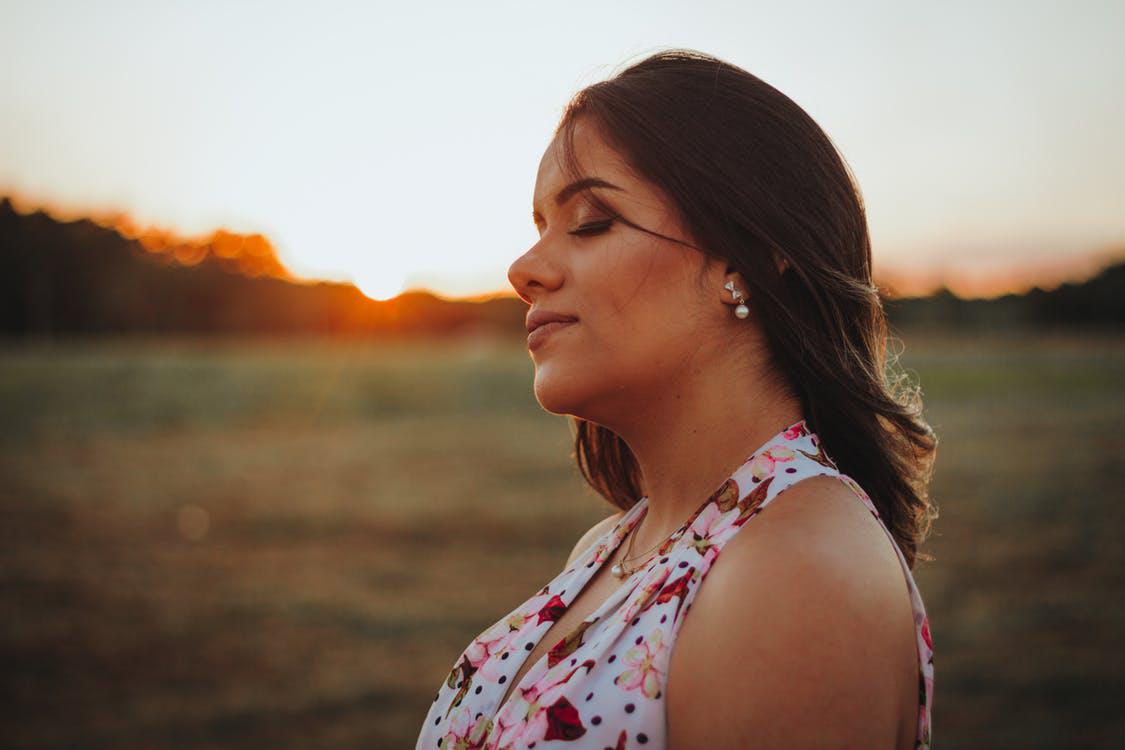 Times change – seasons come and go. Trends change.
The fashion industry is undoubtedly one of the world's most (if not the absolute most) ever-changing industries. Decades, years or even seasons are marked by fashion trends that go on to become irrelevant once the dust settles on them. Can they be revived? Sure, but this poses another question - can there be a fashion trend deemed timeless?
To answer this question, we'd have to take a sneak peek into our family heirlooms. Every generation, undoubtedly, has a unique way of dressing up marked by the latest trends. The one trend that you share with your mother and your grandmother's time is none other than the classic floral print dress.
Floral prints have always been in style, be it today or decades ago. Not to mention the fact that their obvious association with spring doesn't necessarily limit it's wear to a particular season. Floral prints have, and probably always will be, the staples of every woman's closet. Here are 10 ways you can style your floral dresses to look amazing.
Pair Your Statement Dress With Neutrals:
Whether you're opting for a dress with a hundred tiny daisies, or a few stand-out rose's - one thing's for sure, your dress will catch attention. Floral dresses can be minimal and neutral to an extent. However, the very essence of a floral printed dress is to make it stand out.
If you're worried your entire outfit might overshadow the dress, you can opt for various neutral accessories to compliment the dress in a subtle way that brings the eye to the dress itself. For example; pairing your dress with a neutral, block-coloured blazer will highlight the dress.

Choose Your Contrast Wisely:
Printed dresses have a way of tricking you. Same print, but one having the print more spread out, can really make you view them as drastically different pieces. This is where contrast comes in. Such floral dresses and outfits have this unique, eye-catching ability. The minute you see a floral print over a dress, your eyes wander over the print. In such cases, if the print is much more confined over the fabric, you would notice a greater colour contrast. The contrast here is between the print and the solid block colour of the dress in itself.
If you want the actual colour of the dress to stand-out vividly, opt for smaller and much more confined prints. However, on the off chance that you want the print to garner due attention, opt for patterns that are spread-out.

Don't Be Afraid to Accessories:
Most people are often pretty cautious when it comes to style their favourite printed dresses and shirts with accessories. In their minds, the dress in itself is a statement, and any added statement pieces would just look tacky. If there's one thing about fashion: it only looks tacky, when you make it tacky. Style your dress with bold statement neckpieces, large dangling earrings or vibrant clutches. Floral prints know no limitations. Hence, you can go as minimalist as you want or as crazy as you can get. All the while, never going overboard.

Choosing For Your Figure:
Now, this heading in no way whatsoever is to dissuade you from choosing any dress that you like. Floral dresses, like any other, are not limited to certain body shapes. With that being said, there are still a large number of women who feel much less comfortable in floral dresses than others. If you're one of them and feel like floral prints just don't work for you, then you're severely mistaken.
Floral dresses, as mentioned before, have a way of tricking the eyes. If a dress has much more confined patters, the body will look a bit broader. On the other hand, scattered patterns make the body look slimmer.

Belts Are Staples:
A timeless way to style a floral dress is to pair it up with a belt. The belt can be made up of the same fabric as the dress, or a leather belt. The fact of the matter is, belts can never go wrong with floral printed dresses. However, there isn't anyone particular way to style your belt. You can tie it around in a bow at the back, in the front or have it effortlessly pulled.

Mix And Match Colors:
Your dress doesn't have to be limited to all neutrals, nor does it have to be in-your-face bold. Mixing and matching various patterns and colors are all that floral dresses stand for. From having neutral blocks and bold prints to the complete opposite - there is no wrong answer here!

Compliment With A Hair-do:
Flowers are used practically synonymously with femininity. Hence, a good floral dress can really sparkle your inner lady while the print in itself is not limited to particular styles. A common one (that knows no fails) is to style your delicate flowy, floral dress with a hair up-do. A loose bun, a french braid or a loose ponytail can really awaken the Jane Austin protagonist that lives within.

Lengths Might Just Matter:
Needless to say, a floral dress can come in a number of varying lengths. While to anyone else, the length of the dress has nothing to do with the dress. To someone with an eye out for detail, it has a lot to do with the occasion. Longer dresses are known to have a much more cordial, sophisticated vibe to them. Compare this to a shorter floral dress that speaks out to the fun side within.

More Than One Print:
Your dress doesn't have to be all roses, or all daisy's. A number of floral prints call for a number of designs. Thus, you wouldn't be enraging the fashion police by adding more than one type of flower to your dress. In fact, it can help you stand out without having the risk of looking monotone in a way.

Follow Your Block Colour:
It's been mentioned above that your dress follows two things: a print and a block colour. The block colour is the colour your print lies on. This colour, in return, is helpful in determining which accessories you should pair your dress with.
Conclusion
To conclude, floral dresses know no bounds. They're timeless as well as effortless and have bee incorporated into a number of styles. These are but some of the few ways in which you can stand out in floral dresses.