Written by

News Feature Team
Trends can be short lived and fleeting. If you take the time out to invest in timeless pieces for your wardrobe you can maintain a classier look inexpensively and effectively. Check in on the simple, affordable measures you can take to improve your appearance before you go out and spend your month's pay check.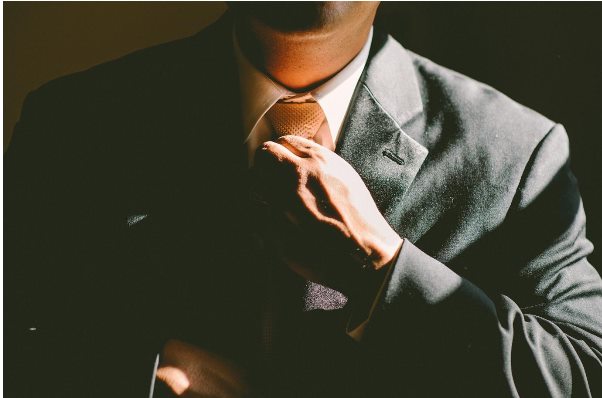 Time to get a watch
Time is money so try and opt for a more traditional mode of telling the time and get a wristwatch. Have a dig around the house or reclaim an old watch and polish it up. A watch is a sign of organisation and status that will not only give you some aesthetic value, but keep you prompt. Wristwatches can be seen on all your power players of yesteryear, including James Bond and The Godfather. If you can't find one check out your local op-shop or department store where you can often seek out a bargain.
A jacket goes a long way
Investing in a staple coat that is durable and well-made is an essential add-on for a classy look. A men's cashmere coat will never be a bad investment. Look for ones in classic colours and high quality merino wool. Something that encompasses a mix of business and pleasure adapting to whatever occasion. They are also made ethically and sustainably and a conscious consumer is a classy consumer.
Socks
It's a simple edition but a powerful one. A pair of statement socks. It totally works.
Keep it simple
Capitalising on the classics is a way to make yourself relatable and approachable.
Try to avoid bright patterns and colours and stick to a crisp, clean-cut, toned-down look. If you are going shopping for something new, you can never go wrong with whites, blacks and dark blues on a budget. When has anyone ever picked an expensive white T-shirt from a cheap one? Keeping it toned-down means business and class in any situation.
Treat yourself (and your clothes) right
Shine your shoes! Wash your clothes! Comb your hair!
It's the little things that come together to create the appearance of someone who is living luxe. Shoe polish is always within reach, and if it's not it'll be at the supermarket. You'll get a nice reflection throughout the day and it could be quite therapeutic. If you've got leather items, make an effort to maintain them with leather balm or leather treatment. It'll look better and save you having to buy new ones too soon.
Learn how to iron
A crease in your clothes is a crease in your appearance.
All you need is an ironing board and an iron from your local department store to keep yourself looking fresh and ready. An ironed pair of pants reflects someone who is in charge of their life and takes pride in their appearance. It's a simple exercise, and you can pull any crumpled mess straight from the washing pile and straighten it out. Make sure you check the clothing tag beforehand, some items need more tender loving care than others.
Get it tailored
If it ain't broke don't fix it. But if it is, get it tailored to fit properly. An ill-fitting suit can be very affordably adapted to suit your body. If you feel like you have something a little on the big side or need a basic stitch job, a tailor will have it fitting like a glove. It'll end up looking just as good, if not better than anything you'd have to spend your monthly paycheck on.