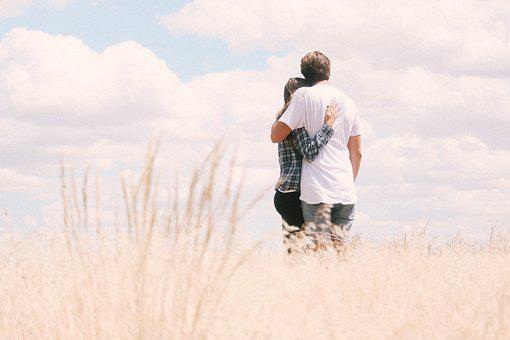 Are you searching for a way to impress someone? You might have discussed with your close friends about this as well. What did they tell you? A fancy dinner date with expensive gifts? This may sound good, but know that this is the traditional way of taking someone on a date.
Our parents and grandparents thought of dinner dates. But everything has changed now. The language they used is no longer adopted by the young generation. Since these little things have evolved, why not revolutionize dating manners?
Dates have always been misunderstood to the idea that it should be a dinner every time. Also, people misinterpret the idea that dates are romantic if you have a lavish dinner at a fancy place. In reality, you don't need a fancy place and expensive dinner to impress your spouse. All you need is a nice and comfortable place where you both can know each other.
With changing environments, the trend of dating should have a new touch as well. You shouldn't be worrying about the date anymore. Here are 10 different dining ideas for the perfect date.
Classics Always Top the List
Places like waterfront restaurant Sydney are a classic way of expressing your love and affection towards someone. You can make a few changes like a surprising pickup your spouse from home and take him or her to the best restaurant in town.
Don't just limit the date to a meal. Before dinner, you can go to a movie as well. Why should you go to a movie before dinner? You can discuss the movie over dinner.
It has been found that most people are unable to communicate on dinners. The least you can do to start talking is discussing tiny details of the movie. Gradually, you can talk about different interesting things.
How about a Walk in the Park?
Food isn't the only thing that can help you have the perfect date. You take a long walk in the park as well. It is a better way of talking. You will not have any distractions and talk about each other, the issues you've.
Have the First Meal of the Day Together
Breakfasts can also help you with the different dates you're thinking about. The best way to do this is surprise your spouse. Call them when you're waiting outside the house. Ask them to freshen up and meet you outside.
Another way of having breakfast together is, make them breakfast in bed. This can be a surprise, as well. For men, note that women love surprises.
Picnic with Friends
If you and your spouse are comfortable, you can go on a picnic with friends as well. This may sound a little weird, but this is another choice for some people. You can go to a friend's place for an overnight party. You can also plan a beach party where you and all your friends can give your spouse a warm welcome to the group.
A picnic can be a day trip or an overnight stay at any farmhouse on the beachside.
Go On a Day Trip
A day trip can be a better way to spend time. You can choose a pot away from the social life you have. Just the two of you can spend time with each other. Discuss personal issues and find out a mature solution to them.
A day trip can be at the back or at the other end of the city. Just make sure that you get time to spend with each other. The more away from the social circle you're, the better.
Sporting Can Be a Good Way to Date Too
If you or your spouse are interested in sports, plan a beach trip or any other outdoor activity. You can play golf or table tennis, anything that fits best for your couple. You can also teach your beloved your favorite sport. Don't worry. You don't have to be an instructor for this.
Taking someone on a date means you want to spend some quality time and get to know each other. If you've been dating for some time, you might need a break from the regular routine and sort out a couple of maters. Small dates like these can help.
Love Art? Visit a Museum
Does your beloved love art and history? Taking them to a museum would be the best option. Museums have been misunderstood as boring and unromantic places for a long time. If you dig in a little, you can choose it as the perfect place for a date.
Show your spouse around and learn more about their interests. After a museum trip, you can either go for a movie or a meal. In either case, you are spending more time and getting closer to each other. Romance does not always have to be a kiss and stargazing.
How about a Tour of the City?
This sounds a little touristy and unromantic, but you'll have one heck of a day. Every city has some special places to visit. Plan a day like a tour guide. Pickup your spouse in the morning have breakfast and hit the road.
Showing him or her different places will give you maximum time to spend with each other. You'll learn some new personality traits as well. This one day trip can also bring you two closer to each other.
Dinner at Different Spots
As said earlier, a meal, specifical dinner is a traditional date that you're trying to change. Changing the entire date is not the option, especially for your first date. You can still plan a dinner date but change the order of meals or the spots.
For example, you're planning a dinner date to a Mexican restaurant. Instead of spending ample amount of time in just one restaurant, split the time among three. Take him or her to one place for the appetizers. It is up to you if you want to have the main course in the same restaurant or not. Change the spot for the dessert.
If you spend the entire time at one restaurant, there is a high probability that you'll get bored or time wouldn't be sufficient to know each other. The more you change places, the more time you'll get.
Planetariums Can Be a Good Choice
Planetariums have been long known for academic purposes. Have you ever wondered what it can be a romantic idea for a date? Well, surprisingly, it is among the best ways to have a date.
Stargazing does not have to wait until midnight. You can have a stargazing date at a planetarium anytime you want. Planetariums are a very romantic place if you make a little bit of effort. You can manage the lighting and play soft music.
You can go for a meal at the restaurant and visit a planetarium afterwards.
Wrapping Up
Finding the best way to take someone on a date can be tricky. Planning the perfect date to impress someone requires a lot of effort. Nobody wants to be traditional in this era. The ideas mentioned above are different and romantic. Movies have fantasized romance. In real life, it is nothing like spending hours together and having a fancy dinner.