Written by

Bakers Delight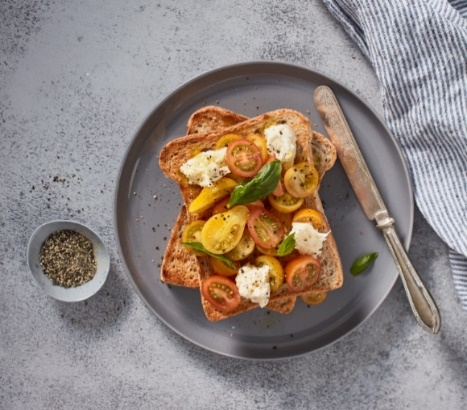 Bakers Delight launches new Low FODMAP Loaf
Melbourne, Australia: 20th September, 2017: Australians with food intolerances are now able to enjoy fresh, healthy, and delicious bread again without experiencing bloating, digestive discomfort or having to resort to bland and expensive gluten-free options.
Bakers Delight has launched the very first certified, FODMAP friendly loaf that is freshly made in bakery every day.  FODMAPs (Fermentable, Oligo-saccharides, Disaccharides, Mono-saccharides and Polyols) are a collection of short chain carbohydrates and sugars that are found in foods such as breads, which in certain people can result in digestive issues. 
Food intolerances and sensitive tummies are on the rise in Australia. According to new research1, two thirds of Aussies say they experience digestive discomfort including excessive gas, bloating, diarrhoea or constipation when they eat certain foods - and breads top the list of offenders.
Most breads are high in FODMAPs and as a result, fresh bread has been off the menu for people with sensitive tummies and FODMAP sensitivities - until now. The new game-changing Wholegrain Lo-Fo Loaf from Bakers Delight, is low in FODMAPs, high in protein and packed with seeds and grains.
"Enjoying freshly baked bread is one of life's great pleasures that those who are sensitive to FODMAPs have been missing for far too long," said Elise Gillespie, Joint CEO at Bakers Delight.
"After years of research, product development and close consultation with the FODMAP Friendly organisation, we are excited to finally give those with sensitive tummies and FODMAP intolerances the opportunity to enjoy delicious, wholesome and healthy bread again," she added. 
Joanna Baker, Dietitian & Executive Consultant at FODMAP Friendly, said that the Wholegrain Lo-Fo Loaf is a break-through for those suffering from FODMAP intolerances.
"Bread is an important part of any healthy, balanced diet and there are many health benefits associated with wheat. Research tells us that people who eat wholegrains are more likely to maintain a healthy weight and have a lower risk of heart disease, diabetes and certain cancers."
"With up to an estimated 30% of the population experiencing bloating and discomfort from foods high in FODMAPs, the launch of the Wholegrain Lo-Fo Loaf is going to be welcome news to many," added Joanna.
Certified by FODMAP Friendly, the new Bakers Delight Wholegrain Lo-Fo Loaf has been rigorously tested for appropriate levels of FODMAPs, allowing those with FODMAP intolerances and sensitive tummies to enjoy bread without the discomfort.
The new Wholegrain Lo-Fo Loaf is available at Bakers Delight stores across Australia, RRP $6.30.
For more information on the Wholegrain Lo-Fo Loaf, go to the Bakers Delight website.