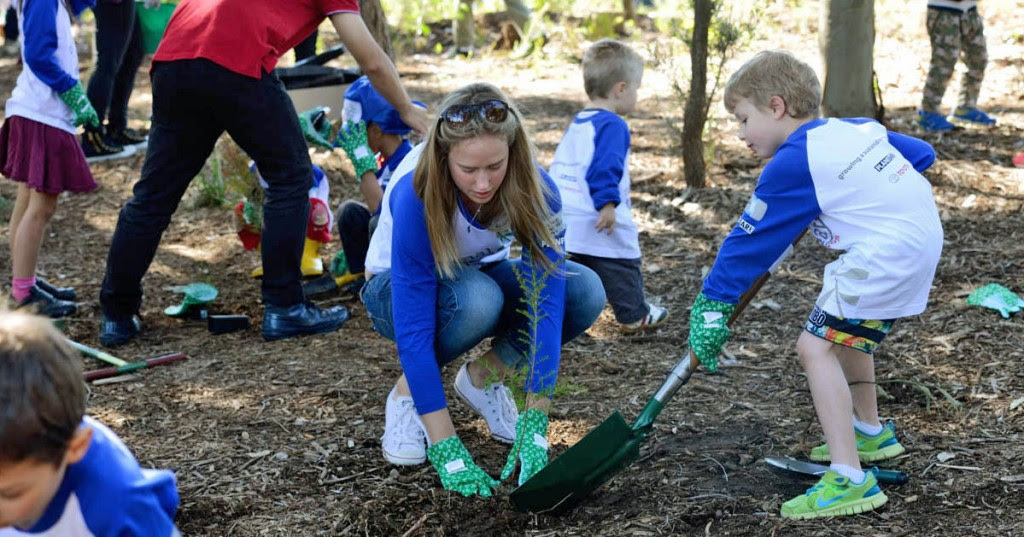 Volunteers can get their hands dirty planting 6,000 plants and trees at Sydney Park on Planet Ark's 20th National Tree Day on Sunday 26 July.
More than 800 Sydneysiders and visitors are expected to join the free event to restore long-lost vegetation and learn about greening their homes and city.
For this year's event the City is helping plant a forest of Eastern Suburbs Banksia Scrub, an endangered plant community that once thrived around swamps and woodlands near modern-day Sydney Park.
"National Tree Day is a wonderful opportunity for the whole community to come together and help green our city," Lord Mayor Clover Moore said.
"This event is one of many ways the City is working to develop our urban forest, and improve habitat for biodiversity. We're making efforts to green and care for our urban landscape, and to create a liveable City for everyone and everything that calls it home.
"The park is also home to animals such as Superb Fairy Wren and the Blue-tongue Lizards that need our help to thrive in the City."
Sydney Park will host several education tents on the day, offering tips about green living, urban ecology and sustainability innovations.
Information will also be available on how the community can get involved in the inaugural City farm, which will be built there later this year.
To be home to food production, farmers markets and education and collaboration programs, City Farm's design is being finalised as soil remediation is carried out and an operational plan is developed.
"City farms are growing in significance in Australia and the rest of the world," City Farm Manager Belinda Thackeray said.
"It's all part of a global shift by communities to source fresh food and preserve the age-old connection between the paddock and the plate."
The City of Sydney supports National Tree Day as part of its Greening Sydney Plan, which has many initiatives encouraging volunteers to contribute to greening the urban landscape.
Since 2005, the City has planted more than 10,000 trees.
Greening the City, including the installation of green roofs and walls, contributes to a healthier environment for people and helps combat climate change while creating wildlife corridors for native animals.
Green spaces also clean pollutants from the air while creating shade and improving general wellbeing.
Since Planet Ark launched National Tree Day in 1996, more than 2.8 million volunteers have planted more than 17 million trees and shrubs.
More than a million trees are currently being added across Australia each year.
What: NationalTree Day Planting event and City Farm information day
Where: Sydney Park, Sydney Park road, St Peters
When: 10am to 2pm, Sunday 26 July, 2015
For more information visit: cityofsydney.nsw.gov.au/community/participation/volunteer-with-us