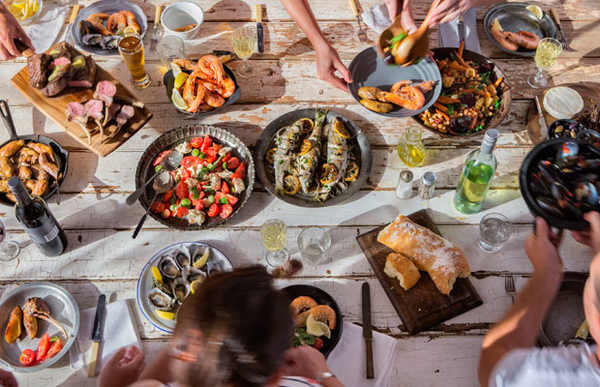 The official program for Tasting Australia has been released with more than 200 ways to get involved and celebrate South Australia's premium food and wine.
The eight-day festival, which becomes annual from this year, has been fully embraced by producers from across the state. There are lunches, dinners and masterclasses taking place right in the heart of Adelaide, as well as in regions including the Barossa, Adelaide Hills, Fleurieu Peninsula and the Limestone Coast.
Tasting Australia presented by Thomas Foods is a celebration of what sets South Australia and Australia apart from the rest of the world, with our fresh, clean and safe produce, which is then expertly crafted into outstanding food and drinks.
Some of the highlight events that are featured in the 2016 program include:
In The Company Of – a series pairing special guests with outstanding local producers, chefs and venues for a unique, intimate meal and discussion.
Single Sites Dinner – a celebration of single vineyard wines, served by the seven award-winning South Australian winemakers alongside dishes prepared by leading South Australian chefs.
Origins Dinner – the showcase event; 30+ chefs, no menu, no limits. Be surprised by food, eat what you want, when you want and push your expectations of what dining can be.
A Few of My Favourite Things – tours of South Australia's best food and wine as chosen by local food icons including Maggie Beer AM and Masterchef's Adam Liaw, Jessie Spiby and Callum Hann.
In 2014, more than 50,000 people enjoyed the Town Square where entry is free, and food and beverage from 10 regions will be available. There is a fantastic program of Eat, Think and Share sessions by guest chefs and panel discussions with industry experts that the general public can attend daily.
Town Square will also be home to the Wood Oven where bread and other baked goods will be produced daily. United States bakers Jeffrey Hamelman and Josey Baker will be using the oven to bake fresh bread in the city as well for their event, Loaves and Fishes, at Harts Mill at Port Adelaide. Loaves and Fishes is a great opportunity to share good food and good company and hear about South Australia's local seafood and grain industry.
Tasting Australia creative directors Simon Bryant and Paul Henry have developed an enticing program with outstanding talent including acclaimed chef Matt Orlando of Amass Restaurant in Copenhagen. Tasting Australia is from May 1 - May 8. Tickets are on sale now.
For more information visit: www.tastingaustralia.com.au