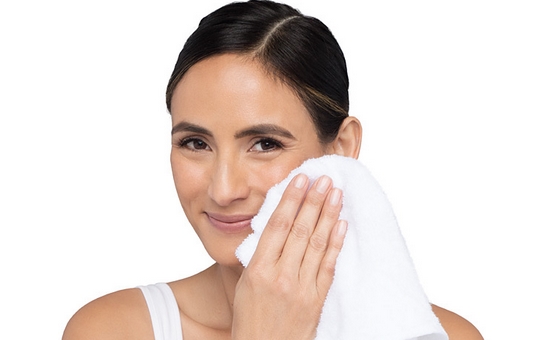 Chemical peel is a procedure used to improve the texture of the skin. Facial skin is commonly treated. Chemical peels are intended to remove the outermost layers of the skin to remove scars, spots, blemishes and other skin imperfections. When top layers of the skin are removed, it can grow back looking smoother and younger. This procedure aims for the good, but skin resurfacing leads to extra sensitivity of the skin especially after the treatment. But there is no need to worry, because many proven skin care tips after chemical peeling are proven safe and effective.
Keep yourself hydrated, drink a lot of water
Drink enough water. Drinking at least 8 glasses a day will help get rid of your body toxins. Everyone will not agree that water consumption will improve skin, but it truly is. Claims have been made that drinking water gives you a more radiant, healthy and younger looking complexion, while others say it has no effect or whatsoever.
But the fact that skin is an organ and just like any other part of the body your skin is made up of cells. And skin cells are made up of water. And your skin is the largest part of your body. If your skin is not getting the sufficient amount of water, it will make your skin dry & dull. Drinking enough water can help fasten the healing process of chemical peeling.
Avoid touching
Chemically treated skin is super sensitive. It can be irritated even to the smallest thing that touches. It is better to keep your hands off all the time. Itching starts and skin gets flaky when it started healing. Avoid the temptation of scratching the tickly area because it can lead to more serious rashes and worst is permanent scars.
Moisturize
After undergoing with the procedure, remember to change your beauty product to a milder formulation. Declutter old regimen especially those who can irritate your skin. Other formulation can cause redness and burning sensation because your skin is most sensitive at this moment. Instead of using strong products, try water based or non-greasy moisturizer as long as it indicates it is suitable for individuals with sensitive skin. Visit Https://www.yeswellness.com/shop-by-brand/d/dr-hauschka.html to help you find products you might need to moisturize your skin.
Apply SPF
Sunlight is good for the skin but not the UV rays it emits. Don't forget to apply creams, serums or lotions with SPF in their formulation. Avoid direct exposure to sunlight so you can stop damaging your newly renewed skin.
Stop over exfoliation
When the skin starts peeling, stop scrubbing, brushing and using exfoliating cleanser. It is understandable that you want to fasten the peeling process especially when skin flakes start to appear. Don't be impatient, good result will surely be seen in no time. Remember that time heals everything, let it peel by itself.
Avoid hot saunas and facial steaming
Your skin pores are already awaken after undergoing a chemical peeling procedure. You don't want to over stress them right? We know that high temperature tends to open our pores, so it is better to stop going to saunas and hot spas because it can't really help during the healing process. Let your skin rest for a while don't over exhaust and stop over treating it.
Avoid excessive workout and sweating
Just like going to sauna, too much workout results to too much sweat. Too much sweating and too much pressure on your skin blood vessels especially in your facial area is not good for your newly treated skin. Don't overpower yourself, sometimes you need to prioritize one thing at a time for better outcome.
Avoid eating sour and salty foods
Foods that are high in salt are very bad for the skin, because salt can cause your body to retain water, which results in swelling. You can make your face look bloated by eating super salty foods. Avoid them to help not only your skin but your whole body.
Sour foods like citrus ones are not bad to be taken or ingested. The thing that is disturbing is when it gets unto your skin. You don't want to feel the stinging pain so kindly avoid eating these kinds of food during the healing process.
Avoid using make up
Make up is not a skin care product. It may have some good chemicals but its sole purpose is beautification that can be washed out after. Yeah it is not permanent, sometimes we can frankly call it as prettification dirt we put on our face. Most of us need it to boost our confidence and there is totally nothing wrong with that. What is wrong is the continuous usage of the product knowing that it is already irritating to your precious skin. Please avoid make up application during the healing process. Feel beautiful to look beautiful as they say.
Use cold water
Wash your face with cold water for deep relaxation. Treated skin tensed your pores. Pamper them by using cold water that can soothe the post peeling stage.
Avoid sleeping late night
Having an adequate amount of sleep and sleeping on time is very important. This is the time when your cells regenerate. Skin is made out of cells, so to fasten the healing process of your newly treated skin, let it charge. Don't overuse your 'staying awake' capabilities when it can ruin and lessen your healthful glow.