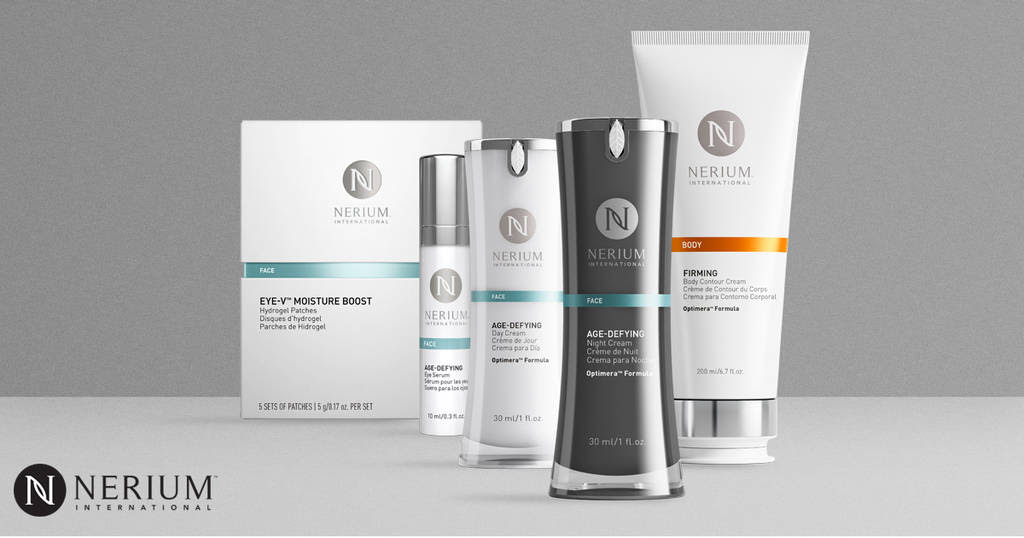 Nerium International, a global market leader in science-based, age-defying skincare products, has expanded its anti-ageing line to include three new products for consumers across Australia.

In addition to Age-Defying Night Cream, OptimeraTM Formula and Age-Defying Day Cream, Optimera TM Formula, the three new products, created with unique ingredients to help address the signs of ageing, are:
 
Firming Body Contour Cream, OptimeraTM Formula: A unique Body Contour Cream powered by Nerium's proprietary SAL-14TM ingredient - a botanical blend that helps address existing signs of damage - nutrient-rich Aloe barbadensis leaf juice, and green tea, known to guard against environmental damage. This breakthrough formula helps firm and tone the appearance of problem areas for a sleeker, more youthful-looking body.
 
Age-Defying Eye Serum: An advanced, multifunctional age-fighting Eye Serum for daily use. Powered by the patented SIG-1191TM molecule and I-FIL4RTM, derived from white lily and Brazilian ginseng, this state-of-the-art formula offers both immediate and long-term benefits including: delivering an immediate reduction in the appearance of fine lines and wrinkles; firming and brightening the appearance of the eye area; and matching your skin's natural pH level to help ensure optimal skin health.
 
Eye-V™ Moisture Boost Hydrogel Patches: Created to revitalize the look of stressed and tired eyes. Featuring ThermoReact™ technology and a host of hydrating ingredients in a seaweed and pea-based patch, these sleek, super-cooling pads deliver a quick, targeted, hydrating boost that smooths, firms and brightens the look of the under-eye area.
 
"With the addition of our three new products, Australians can now enjoy the complete array of Nerium International's product portfolio for the face and body," said Rick Arnold, General Manager of Nerium International Australia. "As we grow our product offering, we will continue to focus on providing real results to our consumers while presenting additional entrepreneurial opportunities for our Independent Brand Partners in Australia."

Nerium International introduced its anti-ageing skincare products and groundbreaking business venture across Australia on Oct. 20, 2016. The direct sales leader then officially opened a fully equipped Brand Centre on March 23, giving Independent Brand Partners a convenient location for on-site training, team meetings and more. The Brand Centre is located at 124 South Terrace, Level 4 in Adelaide.

About Nerium International 
Based in Addison, TX, Nerium International is a global relationship marketing company with Age-Defying products crafted from cutting-edge research and science. Founded in 2011, Nerium International has shattered industry sales records while developing a strong customer base in North American, Latin American and Asia-Pacific markets. This unprecedented success has allowed Nerium International to generate $1 billion in cumulative sales after just four years. Led by an executive leadership team with vast domestic and international experience, Nerium International is committed to providing an excellent product line based in real science and providing its Independent Brand Partners with a life-changing and outstanding business opportunity through relationship marketing.

For more information, please visit: www.nerium.com