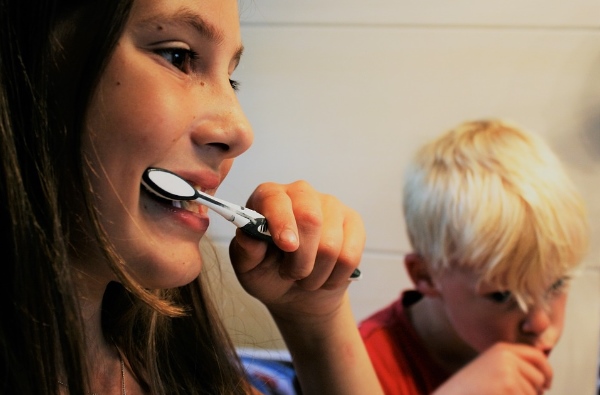 If there is one industry that has undoubtedly progressed in leaps and bounds, it's dentIstry. Where previously children and adults alike would fear the thought of walking through those clinic doors, they now, for the most part, feel at ease. While professional and passionate dentists can take a lot of the credit, so too can new technological developments. Dentistry is now something to look forward to, rather than fear, as it can give you back your confidence.. Among all the advancements, you can thank these five developments:
Composite Veneers
If you have chipped, cracked, broken, imperfect or irreversibly stained teeth, then it might be time to get on the hunt for the best composite veneers in Sydney, Melbourne, or wherever you live in Australia. After all, when you're not happy with your smile, you're unlikely to be confident when meeting new people, having your photo taken, or even smiling around friends and family. Composite veneers can help.
A dentist will place a thin, porcelain layer over your original tooth which consists of a tooth-colored composite material. They will then use their years of experience to perfectly shape and form it to match your others – without any cutting, drilling, or altering of your original tooth.
Invisible Braces
Around three million teens in Canada and America have braces, and the number of adults receiving orthodontic care is growing exponentially. While standard wire braces are an acceptable and effective form of treatment for misaligned, gappy, or crooked teeth, so are invisible braces which people are less likely to notice. Invisible braces are a relatively new development, but one that's proving to be popular. Unlike standard braces, you can remove invisible ones so you can brush your teeth and eat food you like. They also often require fewer check-ups and adjustments than standard sets.
Implants
There is growing evidence to infer a connection between mortality and your missing tooth count, which means that if you are not yet familiar with implants, then you might want to look into them. Implants are one of the best new developments in the dental world. Instead of getting a full set of dentures when the majority of your teeth are okay, you can opt for an artificial tooth to replace that unsightly gap. A dental implant can replace your original tooth root, allowing your dentist to install a false tooth in its place or carry out bridging work.
Tooth-Colored Fillings
Even though there are new technologies in development that could make fillings redundant in the future, they are still a prominent part of dental care today. However, liquid mercury amalgam fillings are now not the only option. More dentists are using composite fillings, as they are unobtrusive due to their color, and eliminate any potential risks from heavy metals leaching into the bloodstream..
Teeth Whitening
Everybody wants to achieve that perfect smile, and now it's more achievable than ever before. Your dentist will be able to run you through the many teeth whitening options available on the market. You can benefit from in-chair LED whitening, toothpaste and gels, and even take-home trays prepared for you by dental experts.
The dental industry is an ever-changing one, as experts continue to delve into options to improve oral health and aesthetics as a whole. If you haven't been to see a dentist in some time, now might be the perfect opportunity. The number of changes even since your last visit will astound you, and you could leave feeling more confident in your smile than ever before.