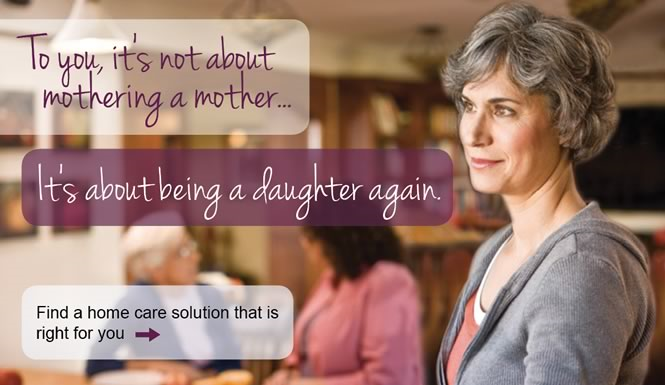 As of the 1st of July 2015, consumers who receive a government funded home care package have the freedom to choose their service provider. Not only that, but they will be able to choose what type of services they receive, when they receive those services and where those services are provided. This is a game-changer for the industry which has previously been flawed by a lack of consumer choice. Home Instead Senior Care has been a strong proponent in bringing about this change in policy for over a decade.
This policy change was announced as part of the 2015 budget to ensure that the aged care system continues to meet the needs of our ageing population.
"This is great news for older Australians and will change the entire culture of the aged care industry in Australia," explains Martin Warner, Founder and Owner of Home Instead Senior Care.
"Home care providers will need to be 100% transparent and accountable to their clients. Your provider must now show you how much government funding you're receiving each month, and exactly how your funding is being spent so you can exercise choice over the services you receive, by who, how they are delivered and when."
What's more, from February 2017, we will see consumer directed care go one step further with the government providing Home Care Package funding directly to seniors themselves, instead of intermediary organisations who manage that funding as we see currently.
"We truly feel that this is a win for seniors and their families and we're thrilled to see how the landscape is going to change. We're moving away from a provider led system to a consumer driven system which is driven by value and the quality of care provided to Australian seniors," says Martin.
"90% of Australians want to continue living independently at home and we strongly believe that this change is a significant step in Changing the Face of Ageing© for all Australians. We are giving the senior community the choice, flexibility and control that they deserve to age with respect and dignity."
The government is also working on ways to establish a market for quality assessment in the industry, which will benefit home care providers and consumers alike.
The government will spend more than $16 billion on ageing and aged care services in 2015-16. This investment will be life-changing for the 850,000 Australians who currently receive a home care package or commonwealth home support services each year.
"Finally, the system is focused on the consumer's needs and we can work on continuing to provide extremely high-quality, personal home care for ageing Australians," says Martin.
For more information on Home Instead Senior Care visit www.homeinstead.com.au