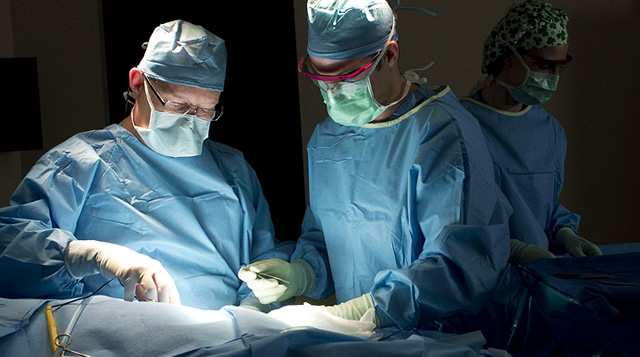 You may be surprised to learn that men are just as likely as women are to seek out more information about plastic surgery procedures. While some may be interested in a nose job, others may be interested in an eye lift. Others may be more interested in augmentation procedures of a more intimate variety.


Just as women may consider breast surgeries to boost their self-confidence and improve their overall quality of life, men may consider surgeries that will help them to feel the way that they deserve to feel.


Male augmentation procedures can include the surgical, such as the male breast reduction, and the non-surgical such as is seen with dermal fillers to enhance penis size.


There are some important things that all men should know about male augmentation, whether surgical or not.


High levels of discretion and confidentiality are maintained
While men will take the time to research cosmetic procedures, they can often be less likely to pull the trigger on booking the consultation because of a fear of embarrassment. This is a completely understandable and normal response, as men are often reluctant to pursue anything that may appear to make them seem less masculine.


According to the male augmentation experts at CALIBRE Clinic, the good news is that the highest levels of discretion and confidentiality are maintained when it comes to sensitive procedures. Medical professionals who work in clinics offering these procedures are well-trained and have the compassion and understanding needed to help you through each step of the process. When you walk into these clinics you'll feel immediately at ease, and will be encouraged to speak honestly and openly about the concerns you are hoping to resolve.


Procedures will not cause pain
While some procedures may seem like they will lead to an intense amount of pain, the truth is that your comfort levels will be the priority of the medical professionals who are treating you.


Dermal fillers that are used to increase penis size are injected directly into the penis in order to get the desired results. Patients will not feel discomfort during these procedures, despite the sensitivity of the areas being injected. Knowing that pain will be minimal or not at all a concern can help you to make the decision to undergo the treatment.


Results can be long-lasting
Whether the procedures are surgical or non-invasive procedures, the results can be long-lasting. Men who undergo augmentation to the penis often find that their results last for well over a year, giving them the desired increase in size that they've been looking for.


Non-surgical procedures may be reversible
While surgical procedures often tout the permanence benefit of the surgery, there are some situations where patients don't necessarily want a permanent solution just yet. Procedures that use dermal fillers, as an example, can produce long-lasting results but they can also often be reversible if the right fillers are used. Your doctor will be able to provide you with more information and the product options that you have available to you.


It's important to do your due diligence
You wouldn't buy a new television for your home without spending a bit of time reading reviews and shopping around. Taking the same approach for elective procedures will help to ensure that you select only the best in medical professionals. Ensure that you feel comfortable with the doctor you meet with during your consultation and make sure that you read up on reviews shared about the doctor and their clinic. The more informed you are, the better prepared you'll be to make the right decision to help you meet your cosmetic goals.