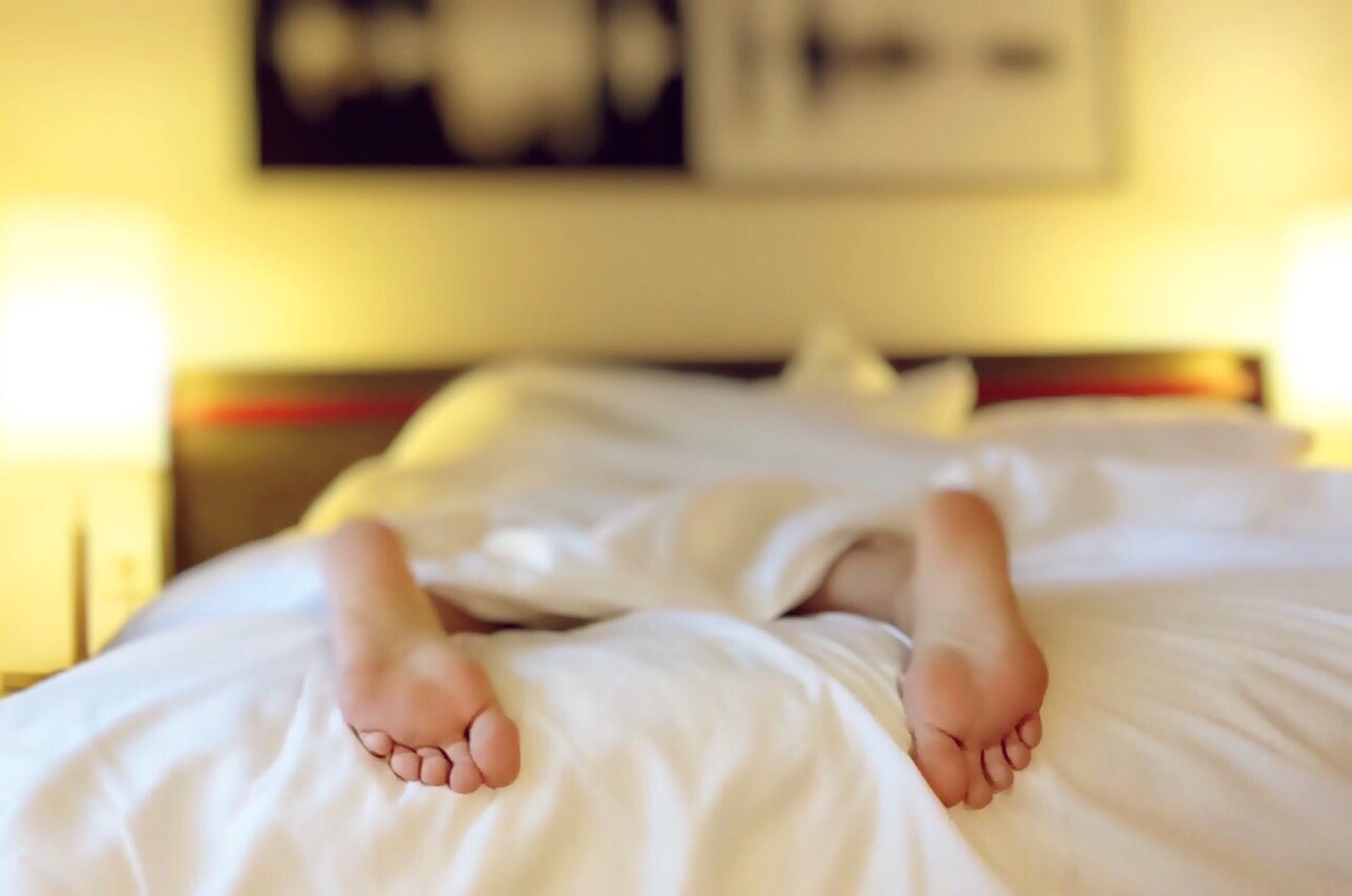 Our bodies detoxify when we are sleeping, the same goes for our skin. Sadly, we do not give much attention to our skins as much as we give to other parts of our bodies. Your sleeping routine matters, and what you do for your skin at night has lasting effects. Every step of the beauty routine is in the morning, but in the evening, it is unfortunately not enough to simply take off your make-up before going to bed. You can buy great products from rojank.com.au but not if you want an anti-aging effect.
How to best help the skin with its natural regeneration process can be found here:
1. Cleaning
The beauty wisdom that you should never go to bed with make-up on is still valid. Make-up residues, dirt, sebum and bacteria can clog the pores, which leads to blemishes. To prepare the skin for night care, it is best to use a mild washing gel or cleansing lotion, or a facial brush. The mascara removes with a moistened with make-up remover cotton pad gently, never rub. 
2. Exfoliation
The facial toner clears the skin of all remaining residues; for example, the sun protection factor contained in the day cream prevents skin impurities and soothes. Not only that: ingredients such as salicylic acid, which has been extracted from willow bark by indigenous peoples, loosen old skin cells. Beauty experts speak of "exfoliation". The active ingredients contained in the night cream can then be better absorbed.
3. Night cream
It's a beauty myth that you only need one cream for the day and no special one for the night. Important regeneration processes take place during the night. The skin repairs cell damage and plumps up again. Products contain not only vitamins and minerals, but also soothing ingredients from the red microalgae and enzymes that work most effectively at night. They stimulate the skin's own repair process and reduce UVB-related damage. It is best to pat in gently to give the skin a massage that stimulates the circulation.
Hands are still missing to complete the night care. You need more fat than your facial skin. Hand creams are therefore enriched with almond oil or beeswax. In addition, hand creams often contain fragrances that can irritate the skin on the face.
4. Eyecare
The eye area is particularly sensitive. If you like, you can complement night care - just like a daycare - with an oil-free eye cream that provides moisture and softens crow's feet.
5. Face oil
Face oils contain anti-oxidants, smooth out wrinkles due to dryness and strengthen the moisture barrier, applying it before night care increases the anti-ageing effect. In winter, when the skin is dry and stressed, the use of facial oils makes particular sense.
6. Neck and shoulder care
The skin on the neck and shoulder should be included in the night care strongly as at night through the pillow and a lateral sleeping position unsightly wrinkles arise. In general, there are many places that are often neglected: the skin on and behind the ears is very tender and quickly loses its elasticity - small wrinkles can be seen here immediately.
7. Pimple control
Anyone who discovers a blemish during cleaning should not booze on it. The skin needs rest before going to bed, apart from that the inflammation can get worse. It is better to apply a drop of tea tree oil or an anti-pimple stick to the affected area.
8. Masks
In addition to the night cream, you can pamper your skin with an overnight mask once a week. There are now also special masks that are only intended for the eye area and can be particularly effective at night because, unlike during the day, the eyelids do not blink every four to six seconds.
9. Lip care
The skin on the lips is particularly thin and looks forward to a generous amount of care for the night. Before a layer of lip balm can be rubbed off gently with a warm washcloth to remove old skin cells. By the way, the skin above the lip should never be forgotten during night care to prevent vertical lip wrinkles.
10. Relaxing remedies
After a hard day, facial skin needs relaxation. Relax your facial muscles and make a steam bath with chamomile infusion, which is easy to prepare with herbal pharmacy bags. Pour boiling water over it and keep your face above the steam for 5-10 minutes, covered with a small towel. Your skin will be grateful after such a procedure - chamomile refreshes softens and soothes it.
·         Hair oil
Use hair oil before taking a bath. For the whole day, the scalp gets tired and she, like the whole body, needs "rest". Heat the burdock oil, rich in vitamins, in hot water and massage in the hair roots with massaging movements. Put on a bathing cap, wrap your hair in a towel and leave it on for 15 minutes. This procedure restores and strengthens hair. In addition to burdock, you can use avocado and jojoba oil.
·         Bath oil
A bath with a calming effect will give a good night's sleep. To relax in warm water, add a mixture of essential oils to it. Use the most common soothing oils: lavender, rosemary, chamomile, and sandalwood. Mix this oil with a base oil, such as grape seed oil or almond oil. It will be a soothing and moisturizer at the same time.
Create a relaxing atmosphere of peace in the bathroom: dim the lights, light candles and turn on soft music. Do not stay in the bath for more than 20 minutes.
·         Body Oil
Lavender oil is a real miracle of aromatherapy. It is rich in many beneficial properties, but one of the main ones is soothing and relaxing. A popular way to apply this oil is to add a few drops of lavender to the aroma lamp, soon the aroma will spread throughout the room, and you will feel calm and unpleasant odours will be eliminated. If you take lavender sachets and put it in a box with clothes for sleeping, then putting on your pyjamas, you will feel a miraculous aroma.
Conclusion
Before you plunge into the sleepy kingdom, take care of the skin: it is at night that the effectiveness of skincare products increases.
Night care is much more important than daycare. It will be as effective as possible at night since the skin is already cleansed, it is not exposed to the harmful effects of the environment, and facial expressions are in a state of calm. This allows you to apply a dense texture and more saturated means.