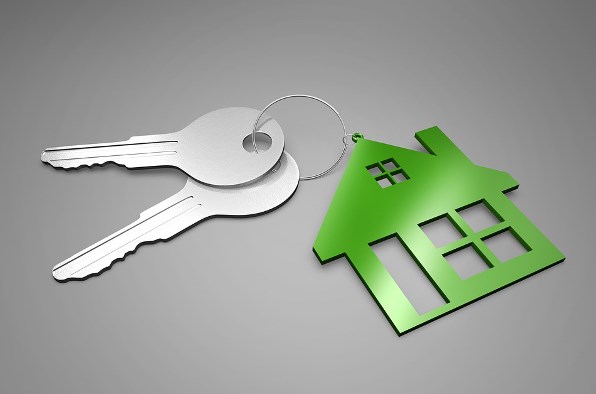 Buying a new home is not easy. In fact, it's considered to be one of the most stressful events people go through in their lives. Before you get settled in, however, there are a few more things you need to do to make it your own.



Change the locks


First thing's first. Now that you own the property, you want to make sure it's secure and that no one else has access. Ideally, you should replace the hardware, instead of just re-keying the locks to give you that added peace of mind.
If the home comes with a home security system, it likely won't be active when you move in. So, get in touch with the home security company to get it set up. Any existing keypad codes, such as those typically found on gates or electronic garage doors, should also be reset.



Invest in quality furniture


No more renting means you can finally invest in quality furniture that says, "it's here to stay". You've gone through the trouble of buying a house, so you may as well look for a supplier that provides custom furniture that will allow you to put your own stamp on your new home. Just make sure you're mindful of what to look out for when having custom furniture built.
For key pieces of furniture, such as the bed, wardrobes and sofas, you should keep things neutral and classic, so you don't have to worry about having to change things when a particular style goes out of fashion. Use accent pieces and soft furnishings to add that wow factor and inject a bit of personality.


Give the house a thorough clean


The sooner you give your new home a deep clean, the better. Ideally, this should be done before you unpack every last item you own, as it will be much easier to spot all the marks and flaws when the house is empty. Plus, without any furniture in the home, it will be much easier to steam clean the carpets and buff and seal any wood floors.
It's also much easier and cheaper to schedule a professional deep clean before you've moved all your belongings in. If you plan on tackling this job yourself, then you should start with the bathroom, before moving on to the kitchen and then the rest of the home, as this guide suggests.



Save money on your gas and electricity bill


You've likely just spent a great deal of money on your new home, as well as getting it furnished and up to scratch. The last thing you want to waste is unnecessary money on energy bills. Luckily, there are a few things you can do to help reduce the cost of those bills in the long run.
For starters, check to see if you can save money by switching suppliers and don't forget to take meter readings when you move in. You don't want to get billed for the previous owner's usage. You can also switch to energy-efficient light globes and set your thermostat to the right temperature. Setting your thermostat can make a big difference in the winter, where every degree above 20 can add 10% to your bill.



Give everyone your new address


Last but not least - don't forget to give people your new address. We're not just talking friends and family here, although that's important too. You will also need to update your address with all the relevant companies you receive mail from.
There's a range of people, organisations, and government bodies you will have to notify, so use this checklist created by the Australian Government to help remind you of the most important ones that may require your new address, such as the taxation office, driver license and electoral commission.