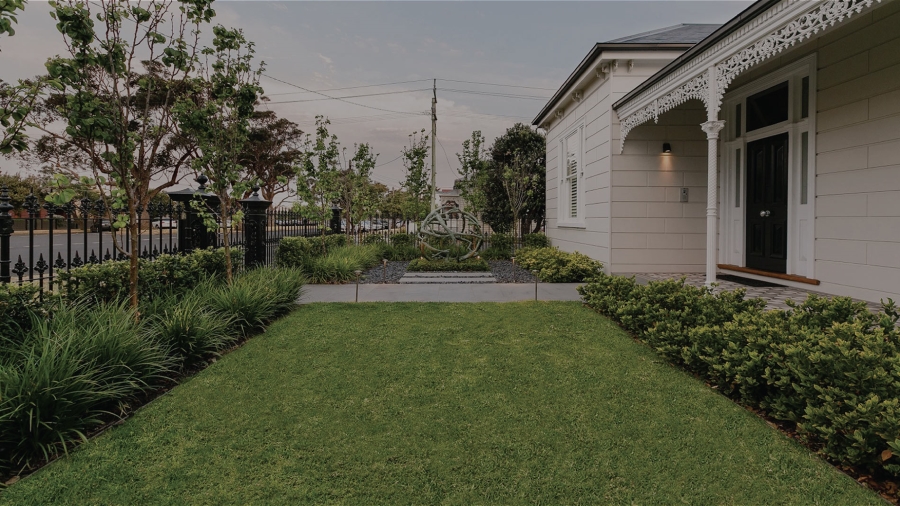 Are you new to gardening? Or did you just move in and found yourself a little tight on budget? Don't worry, landscaping your garden and lawn doesn't have to be costly.
Australia has a uniquely warm climate that is good for a wide range of plants. All it takes is some knowledge on what grows well in what places and you are good to go. However, even with this knowledge, some find the cost of gardening a bit too high or feel that the work needed is just too much.
Here are 5 useful tips for landscaping your garden without putting in too much work even when you're on a budget:


Ask for cuttings from your neighbors
If you just moved in to your new place or are new to gardening, it is only natural to notice your neighbor's thriving garden. Especially when on a budget, a great guideline to follow for buying anything is to try to see if you can get it free or at a discounted rate.
The more obvious benefit here is that you get to save on your gardening expenses. Another one is that the plants cuttings you get from your neighbor may just grow to be as beautiful as the ones in their garden. This is because the plants are growing in the same climate conditions your garden is in.
Mix it up with colorful paint
Gardens are made delightful because of bright colors giving life to the place. You can achieve a similar effect by using bright colored paint for your furniture and decors. This way, the garden can still look lively even if the flowers are not yet in full bloom.
Throwing in some perennials is also a good move since these give out a burst of color without demanding so much for maintenance. For more suggestions, try approaching the landscaping professionals like Normark Landscapes Melbourne.


Make flower beds
Is your lawn looking a little bare? Flower beds can be a quick solution to this. Your choice of fresh flowers can depend on your area. If you are in Melbourne, ageratum, forget-me-not, and marigold are great options since they are easy to grow.
Use stones
Stones are great as low maintenance items in your garden. You can use them to line the walkway or as lining for the flowers or as a mulch. A stone mulch adds character to the place, stays put in most weather conditions, and comes cheap versus an organic mulch.
Go for low maintenance lawns
"The grass is always greener on the other side of the fence." This can be taken literally and it does not have to be true especially when you know what to do with the grass. For low maintenance options, try using Zoysia in cities with a warm climate such as Melbourne. It grows slowly so you don't have to keep mowing the lawn. If mowing is not a problem and you would rather have quick repairing grass, try Kikuyu.

Whether you need help with design for landscaping, low cost alternatives, or just quality landscaping in general, you can turn to reputable service providers like Normark Landscapes Melbourne to get it done for you.