Master bedroom and Living Room Décor Tips
Your living room and master bedroom are the main areas of your home. The living room is where you and your guests will spend much of your time, so having it look warm, inviting and comfortable is essential. Your master bedroom is your haven. Undoubtedly you'll want this room looking and feeling like your slice of heaven. Below are 6 tips that will help get you on the path of decorating these rooms with your personal touch of style and flair.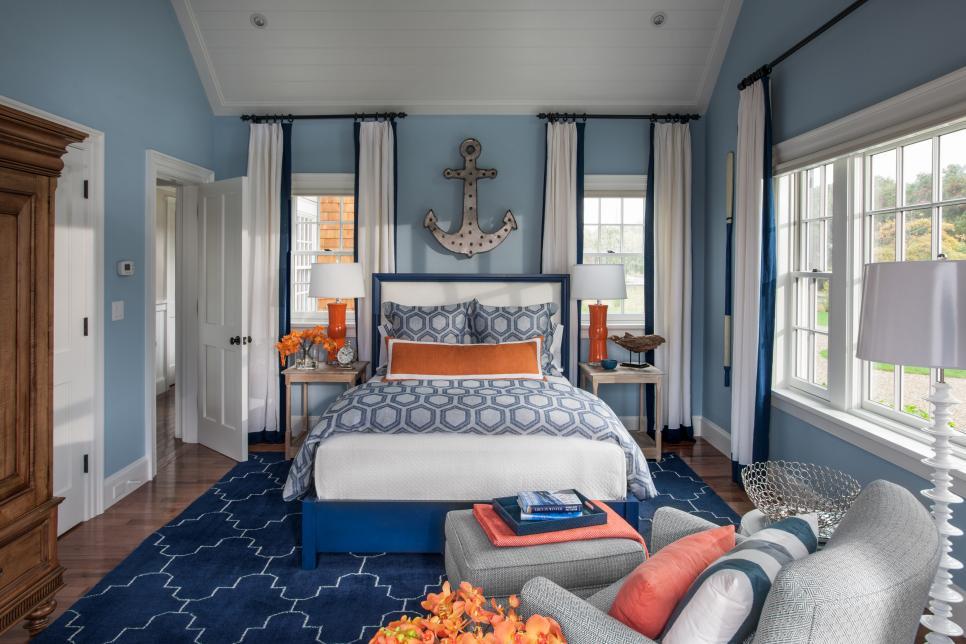 Know Your Home
First things first are to know your home. Based on your house it might be silly to go with themes that don't match the rest of the house, including the outside. For example, you wouldn't make your living room with a beach theme if the other rooms and outside are designed for a rustic look or Parisian theme. Now that doesn't mean you can't change the rooms to what you want but keep in mind there are subtle ways to incorporate styles.
Choose A Strategic Layout
Having the proper layout can make a huge difference for you and guests alike. If you are someone who doesn't have people over as often this might not be a big deal but for those that do it can bring forth a more inviting environment. Choosing to have sectional couches or circular seating promotes a spacious living area as well as fosters conversations more easily since people are in close quarters with this arrangement.
Take A Risk
While most people tend to go for one consistent color scheme or theme, there are ways you can be risky in your choices but still have your room looking great. For example, if you have all white walls you can paint the ceiling a different color and add a black couch or red to make it stand out or paint 1 wall instead of the ceiling. You can add modern pieces of art to the walls for conversational pieces or use round coffee tables instead of square. Even placing throw pillows can change the way the room feels.
Dress the Bed Accordingly
Dressing the bed comes in a variety of different ways. First, it starts with the mattress. There are many different mattress types you can use for your bed. Since you will spend a lot of time in your bedroom, you'll want a bed that offers proper back support and some even have cooling technology. Aside from health reasons, choosing a mattress that matches the height of your nightstands and windows as well for a more aesthetic look. This can mean even swapping your standard bed for a daybed. You also want to pick pillows, pillowcases, sheets, and comforters that match the theme you are going for.
Add A Sitting Area
Most rooms have a standard bed, nightstands, and dresser. One way to set your master bedroom apart from others is to add a sitting area. Whether you add a couch or chair, this enables you to not only set the room apart, but it also gives another area in the room to relax and spend time in instead of opting for just your bed.
Incorporate Your Personality
While the standard for any room is to have a theme, strictly adhering to it can be a little boring. This is where your personality can shine through. If you like crazy colors, then paint the walls different colors or the window frames. If you enjoy animal print, just add some throw pillows or a rug. If art is your aesthetic, consider adding abstract pieces of different sizes. All of these allow for your quirks to make the room more personalised.