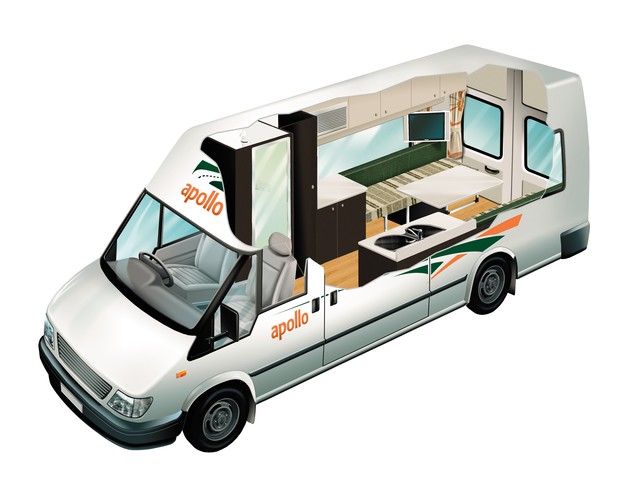 Investing in an RV of your own allows you to enjoy adventure and exploration. Caravan sales might seem intimidating, with plenty of different vehicles to choose from and features to evaluate. When you're purchasing a caravan from a private seller, you might be left even more intimidated by the process. However, private purchases shouldn't be avoided. In some cases, buying a gently used RV from a private seller can deliver plenty of benefits, giving you a vehicle you might not be able to afford new. Prepare yourself for a smooth purchasing process by following these tips as you purchase your new-to-you RV.
1. Do Your Research
Long before you meet with a private seller to evaluate caravan sales, do your research. Consider the different types of vehicles that you can purchase to determine the one that best suits your needs. Some factors to consider include the following:
Size: How many people do you expect to transport in your RV?

Storage: How much storage space do you need?

Amenities: Do you need a full kitchen, large beds, or a spacious bathroom?

Cost: How much can you afford?
A well-researched RV shopper is simply going to make a smarter purchase. You'll focus your search on those caravans that meet your criteria and strike any from your list if they aren't up to par.
Another factor to consider when you shop for an RV is the market value of the available used RVs. You want to pay a competitive price for the RV and perhaps even snag a bargain. You don't want to pay more for an RV than it's worth. So, peruse caravan sale listings to see what the going rate is for an RV that meets your criteria. Make sure the seller isn't trying to charge a new-RV rate for a used model.
2. Prioritize Your Needs
Now that you have a list identifying exactly what you want in an RV, it's time to be realistic. Ideally, you want to find an RV that offers every feature you need at a price that fits your budget. In reality, you might have to shuffle your priorities to find a caravan that suits both your lifestyle and budget. Start by separating needs from wants. If you have a family of four, you can't purchase an RV that only offers accommodations for two. However, you can be more flexible in those extras, perhaps sacrificing a few wants to keep your used RV purchase within your budget. By having a ranked list of needs and wants, you can narrow your search for a used RV and focus your time looking at those vehicles that are truly viable options.
3. Know Where to Look
You've budgeted and assessed your needs, and you're now ready to start shopping. When you buy from a private seller, you have to do a bit more hunting to find the right vehicle. First, turn to the web, where you can find RV listings on a variety of websites. Look in local newspapers and on local websites to find caravans for sale near you. You can even use social media to ask friends and family members on any leads for a new-to-you RV.
4. Negotiate With the Seller
After a thorough search, you've found a caravan that you want to purchase. After assessing the car's condition, mileage, and amenities, take time to determine how much you're willing to pay. In many cases, the private seller may be willing to negotiate, especially if the seller has been trying to sell the RV for some time. First, look up the market value of the RV. Then, evaluate your budget. Decide how much you want to offer based on these figures. Keep in mind that the seller might also try to negotiate, so you want your first offer to be competitive but not at the top of your budget. In other words, you want to leave some room so that if your seller comes back with a counteroffer, you can afford that final price.
5. Get Your Financing in Place
Unless you're paying cash for your new-to-you caravan, you want to secure financing so that the sale is smooth. Find a bank or credit union to finance your RV purchase. Having this lined up before you purchase shows the seller that you're equipped to handle the purchase of the RV without any complications.
6. Finalize the Deal
You've found the right RV, negotiated a reasonable price with the private seller, and secured financing, if necessary. Now, all that's left to do is to sign on the dotted line. Research laws and guidelines in your locality to ensure that your purchase is completed. In addition to handing over the keys, the private seller will also hand over the title. Make sure you have all of the documentation you need to complete the sale.
The caravan sales process doesn't have to be confusing. With the right research and patience, you can discover the right new-to-you RV for your family. Knowledge of the RV sales market, a clear list of what you need in an RV, and the willingness to negotiate ensure that the sales process goes smoothly from start to finish. So, begin your research, and you just might be behind the wheel of your own RV in no time.