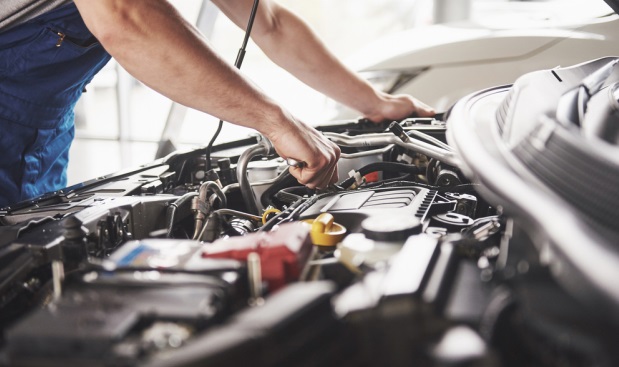 Car maintenance is one of those things that only gets looked at when there is a problem. Sure, when there is smoke there is fire. But just because your car runs as it should, that doesn't mean you shouldn't be putting car maintenance into practise regardless. It may not be soon, but one day you will resell your car and these little habits will help you get the price you want from a car you worked hard to acquire. If you know more about your air freshener tree than you do your own car, don't fear. Here is the rundown of car maintenance practises that will rev up your car care plan.
Mechanic maintenance
When was your last check-up? Those stickers that mechanics place in our windows reminding us to visit before a certain date or kilometre count - they are not put there for fun. If you think that a car service is inconvenient, how much more inconvenient would it be if you car broke down and was out of action for an extended period of time? Visiting your SSC mechanics in Airport West will give you peace of mind and a much needed prognosis of how your car is travelling. Remember that recommendations don't need to be actioned right then and there, you can start with the things that need to be done now and ask your mechanic how long you can go until actioning the other items. We can tell you now that the first thing a buyer will ask for when considering the purchase of your car is the logbook - make it reflect consistent car care.
Exterior care
Washing your car every weekend might not be viable for all car owners, and with more Australians opting for apartment living, it's clear to see why. The general rule on how often you should wash your car is every two weeks. If this doesn't sound quite like you and your car, commit to a car wash every month and then work it up to every two weeks. There are lots of things that can strip the paint on your car, such as plant matter and animal droppings. Both are inevitable. Washing your car regularly reduces the chance of these things setting into the surface of your car and causing long term damage. This will not work with your agenda of selling your car at the price you want.
Interior care
Vacuuming the car is eternally on the list of things to do. And yet? We push car interior care it to next week, and then the next. Before you know it, you grow accustomed to the grass, dirt and miscellaneous mess that lines the base of your car. Take a stand and set a rule to vacuum and wipe down your car every two weeks when you're already washing the exterior. The more often you clean the interior, the easier it is to remove the mess. The longer you leave it, it starts to discolour and become a part of your car carpet and chairs. Another thing to remember is that you are likely desensitised to the sell of the inside of your car. The bad news? Your friends and family are not. Don't put your peers off carpooling with you and address the state of your car interior as soon as possible.
Car care isn't just about resellability, it's also about respecting and caring for your investment. We spend too much time inside cars as it is, so you may as well enjoy the ride and be proud of your car and its overall running and appearance. Don't be left wishing that you had seen a mechanic sooner, and book in your car so you can drive with peace of mind.