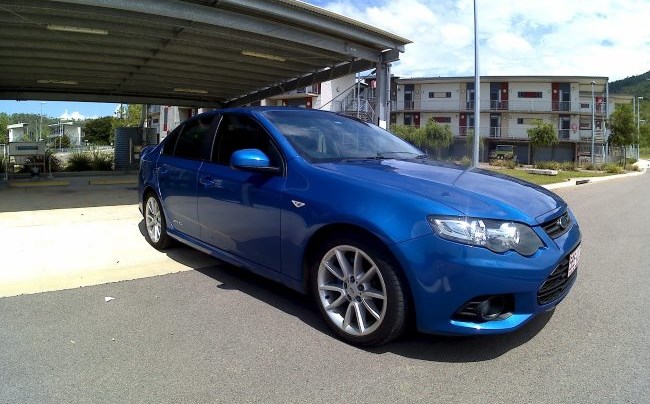 Once a person decides that they want to sell a car, all their research skills are use. With utmost excitement and a sense of pursuit, they will Google all the questions they have in mind and read every answer written for the first 15 minutes. What happens after that? Major confusion! Once the person is overloaded with information, the entire research process takes over and they sell their car to the first option they see. This option is usually a car dealership. Even though selling your car dealership is not exactly a bad option, it might not be the best either.
The next option that you have, is to sell your car to a scrap car dealer in Sydney. A scrap car dealer like
Trade Cars for Cash
will be able to pay you a good amount of cash for your old car. This is one of the best options to consider when you are trying to sell your car in Sydney since it gives you the option to sell a car that doesn't work at all.
Here are a few reasons you should scrap your car instead of re-selling it:
1. You don't need to get any repairs done
No fixing anything! You don't need to fix anything that's wrong with the car. You just need to sit back and relax while they come to you and pickup your car. Car scrap buyers don't need your car to be fixed or in running condition because they are going to scrap it in any case. This also means that you do not need to get an inspection done. If your car doesn't need to work, why try? It's best to let it go the way it is. It's also stress-free and totally free of cost to not clean your vehicle before selling it!
2. You don't need to get any cleaning done
No need to get it cleaned, or to get it washed. Absolutely unnecessary to pay someone to get t done or taking the pain of doing it yourself. Car removal companies like Trade Cars for Cash will offer you a quote on the phone once they see your car, without inspecting it. Our expert customer care executives have been trained to assess the value of your car without looking at it. You don't need to wash it or make it look before selling it to us.
3. Your car isn't functional anymore
If you are planning to sell to your car right now for some top cash, chances are you want to buy yourself a new car. It could also be interpreted that your car isn't exactly functional anymore. A car that does work might not hold up well in a market with a supply of new cars and fully functional second-hand cars. The best way to get rid of your unwanted car in Sydney is to scrap it then!
4. You will get paid in cash, instantly
Scrap car companies like Trade Cars for Cash will pay you cash immediately after they pick up your vehicle from your location. Perks and benefits like free price quote offer for cars and free pickup of vehicles from any location makes our company much more attractive than any other car buying service in Sydney.
Still not sure about scrap car services? This last point should be our last plea!
5. Your car will be gone within 24 hours
Yep. Your car will be gone from your house/work/middle of the street/middle of nowhere, in less than 24 hours! Trade Cars for Cash in Sydney will be able to send one of their huge fleet of drivers to pick your vehicle up from any Sydney Suburb.
No waiting, no hassle, Trade Cars for Cash makes life easier for everyone! You want it gone, it will be gone in the next 24 hours. All we need is the documentation to prove you own the car and your car keys. Any ID that is authorized by the Government is accepted. For more information, call us!
Opt for scrap car services today - opt for Trade Cars for Cash!