Written by

Bradley Thomas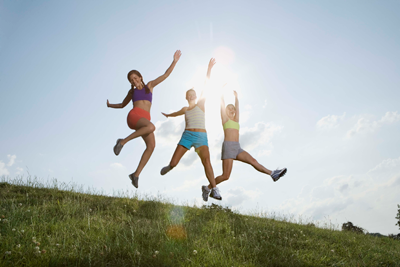 Our 80,000 Heart Foundation walkers have combined to eclipse 5 million walks across 21 years.
With each walk averaged at 3.75kms, our Heart Foundation groups have combined to travel Highway 1 around Australia 1292 times.
Internationally, they've taken 468 trips around the globe and estimated to have worn out 37,000 pairs of shoes.
Heart Foundation Walking National Manager Michelle Wilson said walking continued to be an ideal activity to reduce the risks of heart disease as well as provide a social outlet with like-minded individuals.
"A recent study published in the American Heart Association journal found that for those at high risk, doing an additional 2000 steps per day reduced the risk of a cardiovascular disease event by 10%," Michelle said.
"In terms of heart disease, the two biggest risk factors are high blood pressure and high cholesterol. The study found a moderate intensity exercise such as walking reduced the risk of high blood pressure and high cholesterol by 7%."
There are more than 25,000 active participants in more than 1800 Heart Foundation walking groups throughout Australia, making it the largest free community-based walking network.
Michelle said the comradery between walk organisers and fellow walkers were an integral part of the program's success.
"To have reached the milestone of 5 million walks is a massive achievement, with our passionate volunteers who co-ordinate these groups vital to the improved health of their respective communities," she said.
"The shared experiences and meshing of ideas and opinions through millions of conversations establish strong bonds within each group."
Heart Foundation Walking aims to make regular physical activity enjoyable and easy, especially for people who are not used to being active. Walking groups can be any size and walk at various times, distances, days and levels of difficulty.
For more information about Heart Foundation walking groups visit http://walking.heartfoundation.org.au
Heart Foundation Walking is funded nationally by Fitbit and the Queensland Government.