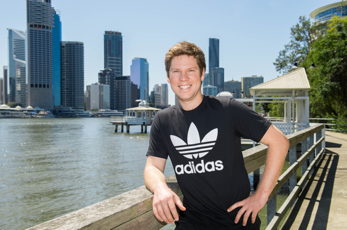 Comparison sites are the new norm for savvy shoppers. Whether it's booking flights, finding the right home loan, purchasing private health insurance or switching mobile service providers, there are platforms available that compare all of the options in one easy location.  
Yet despite the gym industry being worth roughly $2 billion in Australia[1], and Aussies spending about $8.5 billion each year on gym memberships, sports equipment and the latest fitness trends[2], there hasn't been a website that quickly and comprehensively compares all of the health and fitness products and services that are available. Until now.
lookfit (
www.lookfit.com.au
), the iSelect of the fitness industry, is the first online comparison site that empowers consumers to be able to compare gyms, personal trainers, vitamins, supplements, weight loss products, and clothing & accessories from a single location. It currently compares in excess of 10,000 products and services from more than 350 brands, including household names like Lorna Jane, Running Bare, Swisse, Adidas and Goodlife.
"If you look at entrenched comparison sites that have been around for more than a decade such as Webjet, Wotif, Car Sales and SEEK, they all have one thing in common: they had the first mover advantage," said Jason Byrne, founder and CEO of lookfit.
"lookfit has the same first mover advantage for the highly fragmented health and fitness industry, which puts us in the enviable position of being able to capture a significant slice of this massive market from the get-go."
lookfit boasts a unique win-win model that benefits both consumers and product providers. From the consumer's end, it's free to use and eliminates the pain of having to trawl through numerous websites to find the best deal possible for their health and fitness needs. For product and service providers, it offers a virtual sales solution and alternative customer acquisition avenue.
lookfit is a recent graduate of the esteemed HCF Catalyst Slingshot accelerator program, and to date, it has raised seed funding from venture capitalists and various high net-worth individuals. It is looking to raise a further $1 million that will fund further national expansion, scalability and marketing initiatives.
The extraordinary potential offered by the platform has snared the interest of various industry heavy hitters who have joined lookfit's advisory board, including Andrew Campbell, former CEO and co-founder of GoCatch, Mike Britton, founder and CEO of Evolution to Wellbeing (one of Australia's largest bootcamps), and Mike Boyd, CEO of VroomVroomVroom.
"lookfit has the potential to significantly change the health and fitness industry. It's a highly scalable business model, and while it only soft launched a few weeks ago, it has already demonstrated strong early sales traction," said Andrew Campbell.