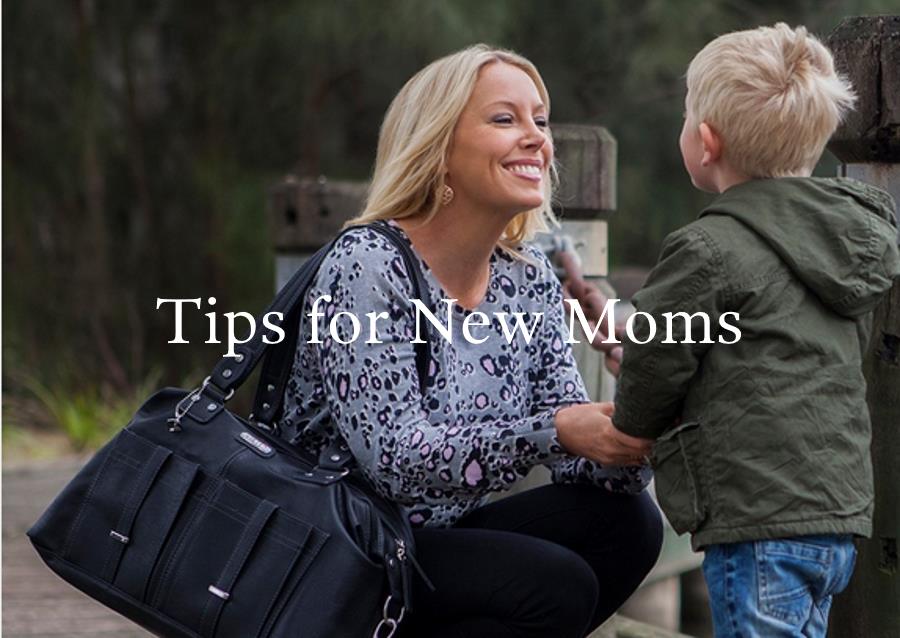 Once you become a mom, you might feel like you can't dress as you used to. However, just because you have your bundle of joy in your arms now, it doesn't mean that you have to abandon your sense of style. Quite the contrary, you should look for new pieces of clothing that will make you look stylish and feel amazing all at the same time. So, if you're fresh out of inspiration, we've got a few suggestions that will help you look chic and comfortable.


Drapey clothes
New moms can have a hard time adapting to their new body, but that doesn't mean you should spend another six months in your sweatpants. No matter how comfortable they may seem, it won't look flattering at all. Your body will constantly transform in the next months, so if you want to hide your saggy stomach, consider tops and dresses that drape over and away from your tummy. Look for ruching and gathers, and go for the fabrics that cascade over your body. Revamp your wardrobe with tunics and tops with ruching, empire-waist dresses, chic nursing tops and t-shirt dresses.


Stick to shapewear
If your baby weight doesn't come down as fast as you'd hoped it would, feel free to invest in some shapewear. They're great for making your body look fit and tight, even under those sexy dresses you might want to wear when your spouse takes you out on a date. Leggings, pencil skirts and even tank tops will look much better with shapewear keeping all of the flabby parts safely tucked in. As long as the shapewear is not too snug, you'll feel amazing.


Don't lose the entire maternity wear
Not all maternity clothes should go to goodwill, because some of them can still come in handy in the first few months after the pregnancy. If you cinch your favourite flowy dress at the waist, it can look quite flattering even post-pregnancy. This is especially true if you accessorize it with a trendy belt. Match an empire-waist top with your jeggings, throw over a trendy baby bag and you'll be ready for a walk in the park with your little one. Wrap dresses can also look amazing post-pregnancy, but you should definitely consider giving away some of the maternity clothes. Maternity jeans and pencil skirts with adjustable waistbands will make you look frumpy, so pass it on to a pregnant friend or a cousin, if you don't want to donate it to charity.


Accessorise
The one thing that will make your outfit look more put together is a stylish accessory. Long necklaces which end at the cleavage are one of the best choices for a trendy outfit. It'll create an elongating illusion, so go with beaded necklaces that shouldn't go lower than your bellybutton. Replace stud earrings with dangly pieces to bring attention to your face. To add a pop of colour to your otherwise plain ensemble, throw over a cotton, silk or gauze scarf. Longer styles that end at the top of the thigh will make you look slimmer and taller, while also hiding your stomach.


Invest in new clothes
When you finally decide to go shopping for new clothes, make sure that they are flattering in every way. Pay attention to hemlines and necklines, and stay away from anything too plunging. If you want to elongate your neck visually, go for a V-neck or scoop neck. Unless you're very tall, you should avoid calf-length skirts as well as mid-calf-length skirts, because they tend to make a person look shorter. Hemlines that reach the knee or just slightly above the knee are the safest choices.


Just because you're a mom now, it doesn't mean you should stop paying attention to your outfits. Therefore, make sure you get rid of all the clothes that no longer fit, and invest in new pieces that will make your current physique attractive and make you feel amazing in your own skin.