Corners can be a challenging part of decorating you home, especially if they aren't clear 90-degree angles. Trying to fit different decorations and furniture into awkward spots can cause a lot of headaches, but there are a few ways you can cover up those empty areas without having to redecorate the entire room.


Plants
Indoor plants, whether they're real or fake, can be a great way to fill a tricky corner, even if they're boxed in by other furniture. Taller plants are great for sharper angles where larger pots won't really work, but you can also use bigger shrubs and spider plants to cover a general area without needing to be precise with your placement. You obviously won't need to water or feed false plants, so you can rely on them to look the same every day – making them a great choice if you're trying to get a very specific look.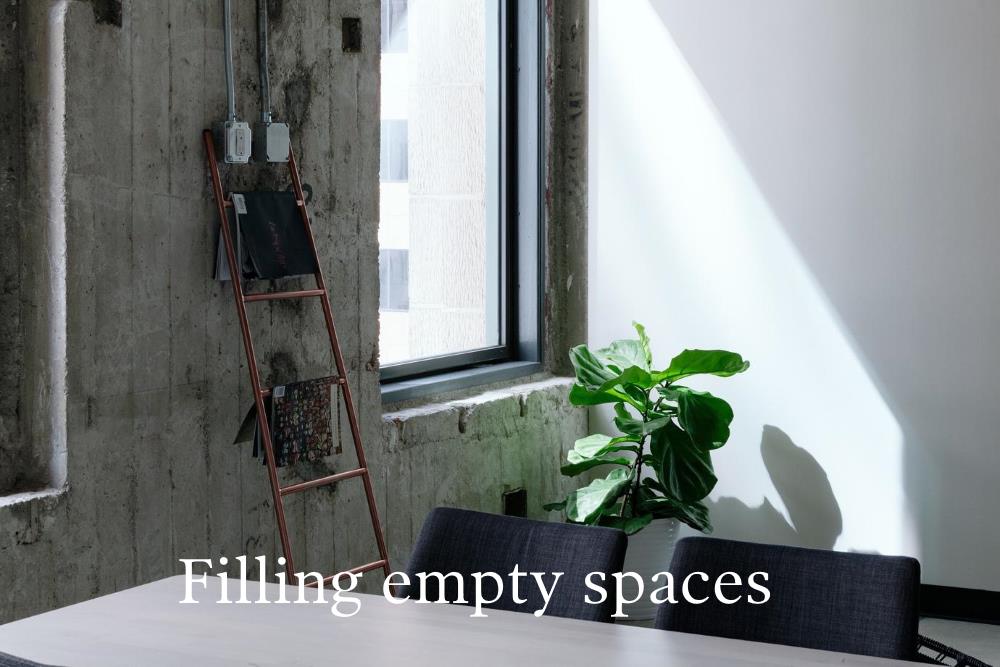 Seats
An extra armchair can quickly and easily cover up a corner of a room and won't look out of place in most homes, especially if it already matches the other seating you're using. Not only does it give you another place to sit, but it can completely change the dynamic of the room itself – people might start using that corner more often to relax, read or watch television, giving it more of a purpose than just being another unused part of your room.


Posters
If you want to keep the floor space clear, you can always add some posters to the corner as a way of breaking up the blank space. Getting something custom-printed to your personal home style can work best: photo prints of your friends, family or pets won't look tacky or outdated in any kind of decorative style, but you could also use a printed collage of images that fit the room's colour scheme or tone.


Corner table
Corner tables are another way to add some practicality to an empty room corner, but unlike chairs, they're explicitly designed to fit into that space without having to be shuffled into place. You can use them to hold other decorations and plants or simply leave them empty to rest drinks and books on, and some come with their own drawers or undershelves that you can use as extra storage. A larger corner table might even work as a writing desk or laptop workstation, which can make incredibly practical if you regularly work from home.