Written by

Sheila Mae Vistal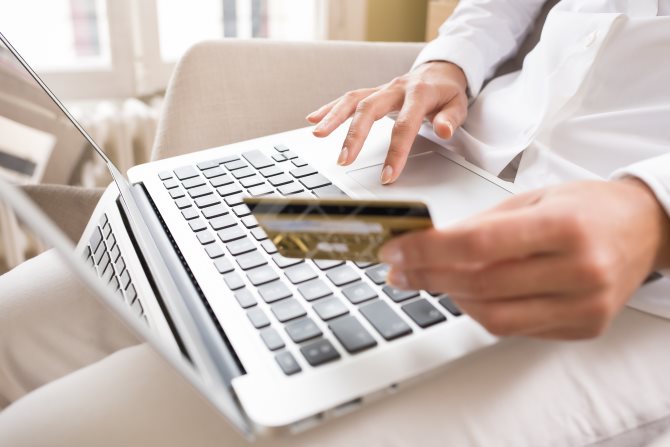 It has been reported that the electricity sector of Australia is in crisis. The electricity bills have been increasing for the last few years, and the sad news is it's unlikely to go down anytime soon. As much as the government wants to fix the problem, it has no control over the issues affecting the price increase. Both businesses and residents are affected including people of Hawkesbury, Sydney. While factors like fuel, maintenance and operation cost, and transmission affect the rise in electricity, it may be also because of the usage.
If you are living in Sydney and is intimidated by your high electricity bill, these ways might help you save money and maintain your budget.
Control your lightings. This is a very common way to save on your electricity. It's very simple yet it works all the time. Be apprehensive on the number of lights you use at once. If there is need to turn all the lights on then don't. It's better if every area has a different switch so you regulate the use of lighting depending on the area you want to use. Every time you leave a certain room and if there is no one in there, turn off the light. If everyone in the family is around the house, use one or two rooms with lights on. If possible, don't spread around the house because if that's the case, you have to keep your entire home lit. During the day, use natural lighting by opening your windows and curtains to let the sunshine in. Another big energy saver is the use of LED bulbs or fluorescent instead of regular incandescent lightbulbs. When it comes to lightbulbs, be mindful of the wattage. The purpose of the room should be your basis in deciding for the wattage of the bulb.
Get smart on your appliances. Almost every household enjoys the use of various appliances. In order to save on electricity, make sure that appliances are only plugged in when they are in use. If they are still plugged in even when they are switched off, they still keep using energy. Regardless of the size, you need to unplug it. To make it easier, get a power strip. Instead of pulling out every device from the socket when it is no longer in use, you just have to flip the switch to stop the device from consuming energy. Another tip is to use energy-saving appliances. Mostly old model appliances are not designed to save on energy because manufacturers are not really a concern in that area. If you have an old refrigerator, you might want to replace it. Did you know that 11% of your electric bill is from the use of refrigerator? Though a refrigerator with "Energy Star" rating is expensive compared to those without it, your money will be returned to you through your savings from electric consumption so it's a good investment. If buying a new one is not yet possible, make it possible to open and close your ref as quickly as possible. The longer it stays open, the more energy it consumes. Also, check the seals if they are worn out or not so you can have it replaced if it's loose already. With your other appliances, adjust your routine so you only use as little electricity as possible. Examples are instead of doing small loads on your laundry, do full loads. Only open the oven after use because if you open it while it's still running, it'll use more energy to produce more heat. Use fabric conditioners so you won't need your iron as much. Lastly, get rid of the appliances you don't actually need or stop using them.
Use renewable energy such as Solar Panel. This kind of electricity system uses photovoltaic cells that are made from semiconducting materials (usually silicon) that get energy from the sun to generate electricity to run the appliances and lightings. It doesn't necessarily mean that there should be direct sunlight because even if it's cloudy, it can still generate electricity. But it produces more electricity if the sunlight is stronger. Its highest performance can be seen during the summer period. It comes in different shapes and sizes and is usually placed on top of the roof. In order to have a solar panel at home, you need to look for companies in Sydney that provide this service. You will pay installation fees to start with and it may be expensive but you will save money over time since you won't be paying for the power to activate it, all you need is sunlight and it's free. There is an assurance that you can reduce your electricity cost since you will be using your solar panel most of the time. The good thing about this is it doesn't release harmful pollutants such as carbon dioxide unlike the usual power plant because it's green renewable energy. A lot of houses and businesses are already using this especially those areas who don't have access to the energy grid. Solar panels don't require lots of maintenance. You just have to ensure they are clean. Cleaning them a couple of times in a year will do.
If you are already doing the above ways and some other ways to reduce your electricity bill but your bill is still too high, you may want to check your electric meter. Your meter tracks down how much electricity you are using. A broken meter may be the cause of why your bill is much higher than your normal bill. If your meter is defective, it means that it's still running even if everything is turned off. To make sure, it's best if you call a certified electrician in Hawkesbury to check it and confirm. If indeed the meter is damaged, you can ask the electrician to sign a statement as proof and bring this to your electric company to get a resolution. If the meter is working fine have the electrician check your electrical system to figure out if there is an error or faulty wirings that cause the spikes on your electricity bill.