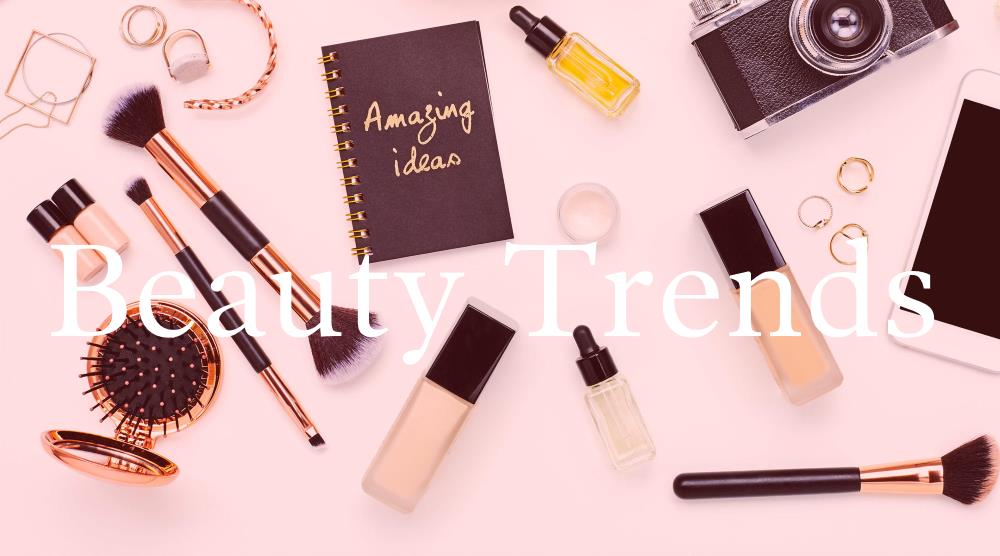 Let's face it, we all strive to look pretty and feel pretty, and therefore indulge in numerous beauty trends, experiences and directions all the time. That is a universal truth applying to all cultures around to world. Interestingly, women across the globe have unique beauty routines and therefore unique style and makeup habits that vary from country to country. For instance, Indian ladies tend to use eyeliner more than the rest of the world, while in Russia, it's all about the long lashes. However, there are also timeless and essential tricks that apply to worldwide standards and for whatever occasion, like feisty red lipstick.
Of course, nowadays, all over the world beauty trends are pushing the boundaries toward creativity, making buzzy new trends that could inspire us. Here are some of the most standout beauty looks that these seven countries cannot stop pinning!
1.United States
The United States is well-known for cat-eyes, defined eyebrows, contouring and highlighted skin. Also, braids are becoming one of the hottest, if not the hottest hairstyle and American ladies are taking it to another level. Boho and sleek braided styles are all around the United States, bringing out those neatly contoured lines and full brows.
2.France
The French ladies can't get enough of their signature classic look. The more effortless it seems, the better. The typical French makeup bag includes just a light coverage foundation for a natural look, black mascara and of course red lipstick. But recently, brown eye makeup has also become popular in France — making brown-toned eyeshadows the essential product for mastering a natural beauty look.
3. Australia
Less is more also for Aussie beauties. With perfectly warm weather and laid-back personalities, this is not a surprise. Natural make-up is what Australian beauty standard is all about. They prefer the dewy glow of a highlighter and just a lick of mascara, and that's it – the perfect combo. Fresh and glowing skin is the ultimate key, so try easy and fast spray tanning at a beauty clinic in Sydney, and bring back the basics when it comes to your facial beauty routine.
4.Sweden
In Sweden, the bold pink hair trend is still number one in the world of beauty and fashion. And as we can see, that has taken the rest of the world by storm as well. These Scandinavian pinners are enjoying expressing their chicness through their pink tresses. Besides this hot hairstyle, nude lip color is also having THE moment among Swedish girls.
5.Japan
What can we say about the lovely Japanese women, who are known for being playful with their makeup? Right now, pink, doll-like style is having its moment. Mainstream makeup lovers are applying pink blushes high on the cheekbones and just under the eyes. They are known for their sweet doll face, so with a touch of artistic makeup color, it's easy for them to look silky and young.
6.South Korea
The perm is making a huge comeback in South Korea! Still a thing of past for many parts of the world, but not here! Also, Korean women love to make an emphasis on impeccably moisturized skin (which we are all very jealous of) with a little bit of highlighter and beautiful rosy blushes, pairing to create a dewy, lit-from-within glow.
7. Mexico
Although balayage seems to be a continually popular hair trend all over the world, it has found its seat in Mexico, where every other woman proudly walks this hairstyle. More specifically, Mexican pinners are looking for balayage on brown hair — going from dark to light. Another Latino signature is a bold lip that perfectly complements their bronzed skin.
Beauty standards aren't so standard after all. Above, we listed only some of the counties with the most distinctive beauty trends that are eager to take over the rest of the world as well. Steal some of the tricks from the brave and beautiful women all over the world, and experiment with your own beauty.