Written by

Annette Densham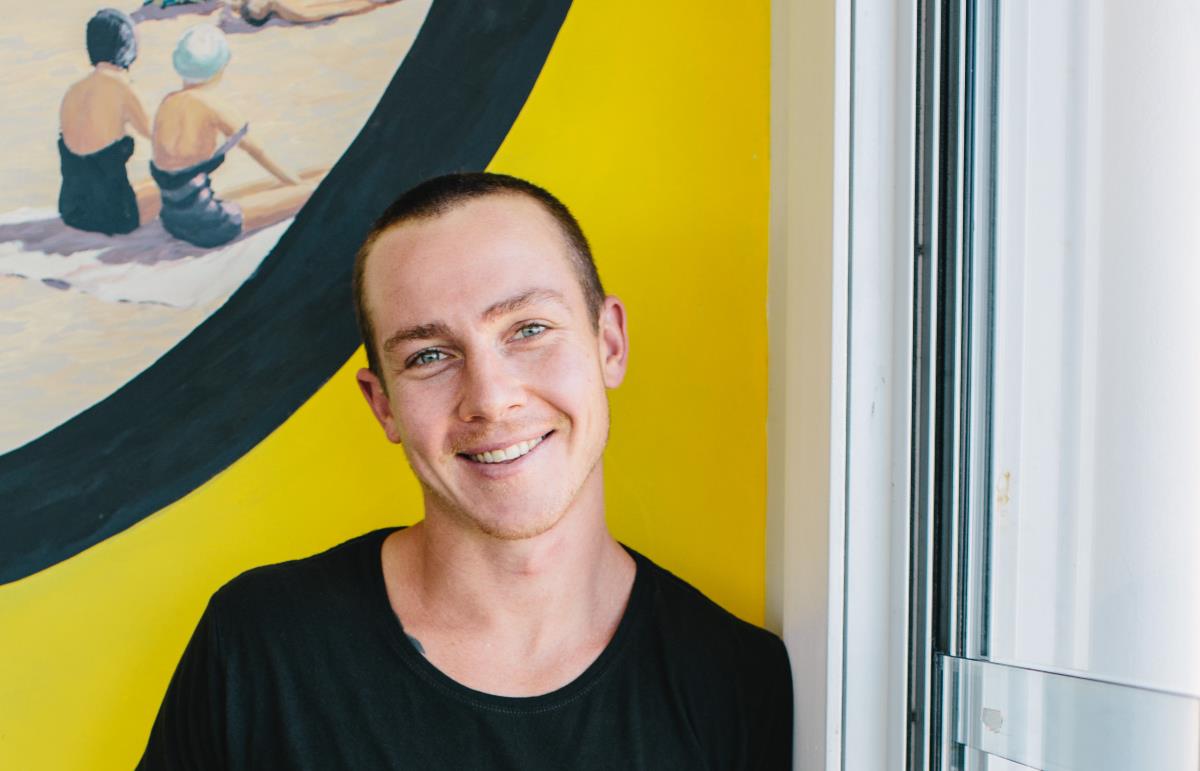 Tom Walton is known for his low fuss, max flavour, healthy dishes. As a busy chef, restaurant owner and father, he's always searching for new and exciting ways to get good food onto the table.
When he came across the Roccbox by Gozney, the world's first portable, stone-bake pizza oven, he knew it was going to be a game changer for his outdoor entertaining.
"It is no secret we all lead busy lives. Our days fly by, and by the end of the day, most of us just want something quick and easy to eat. The challenge is when you get home from a big day stopping yourself from just ordering in as its often not as good for you and can lack flavour and be disappointing" Tom said.
"We all try to cook flavour packed, nutritious food more at home and with the family and friends, so being able to whip up the most delicious, high quality pizza and have it cooked and on the table in 60 seconds is amazing.
"Roccbox does that; it's like having our own pizzeria at home. Just have the dough made, resting in the fridge and some simple toppings or get creative and you're away"
Tom is a big believer that food should be enjoyed by everyone, both those doing the cooking and those eating. "Using Roccbox adds a little more fun & theatre to my cooking without much more fuss, I love it" he said.
The reason Roccbox can cook a pizza super-fast is it can reach 500oC; something no other portable oven can do. It has incredible heat retention and portability, and as a compact wood and gas fired pizza oven, it's revolutionising home cooking across the globe.
"It heats up so quickly, literally in minutes. You're not waiting hours like a 'traditional stone oven'. It also offers so many more opportunities be used for so much more than pizza," Tom said.
"I can use it to whip up a simple piece of fish, seafood, charred meats, butterflied chickens and vegetables to make flavoursome dishes, salads and flatbread treats that get the best flavour and benefit from quick, high heat cooking.  
"It's such an exciting oven for any aspiring chef, home cook or passionate foodie."
Tom has also been using Roccbox to make manoush, a Lebanese flatbread. "I am into flatbreads as well; you can add so much variety on top," he said. "There are many topping options and it makes for a fast, healthy lunch or dinner and can be made ahead of time so easily."

https://www.gozney.com/au/products/home-ovens/roccbox/

About Roccbox by Gozney
With an impressively sleek look, Roccbox's design includes a smooth silicone jacket, protecting foodies' fingers from its exceptionally high temperatures. It's been cleverly designed with a wider mouth to allow cooking of everything from pizza to steak and veg in a tray. Much like professional stone ovens too, Roccbox has an unbeatable amount of dense insulation beneath the floor and throughout the body of the oven, further maximising its unique cooking abilities. Roccbox is also quick to get set up and put away, thanks to its compact design and foldable legs.