Fast4 Tennis in Sydney with Rafael Nadal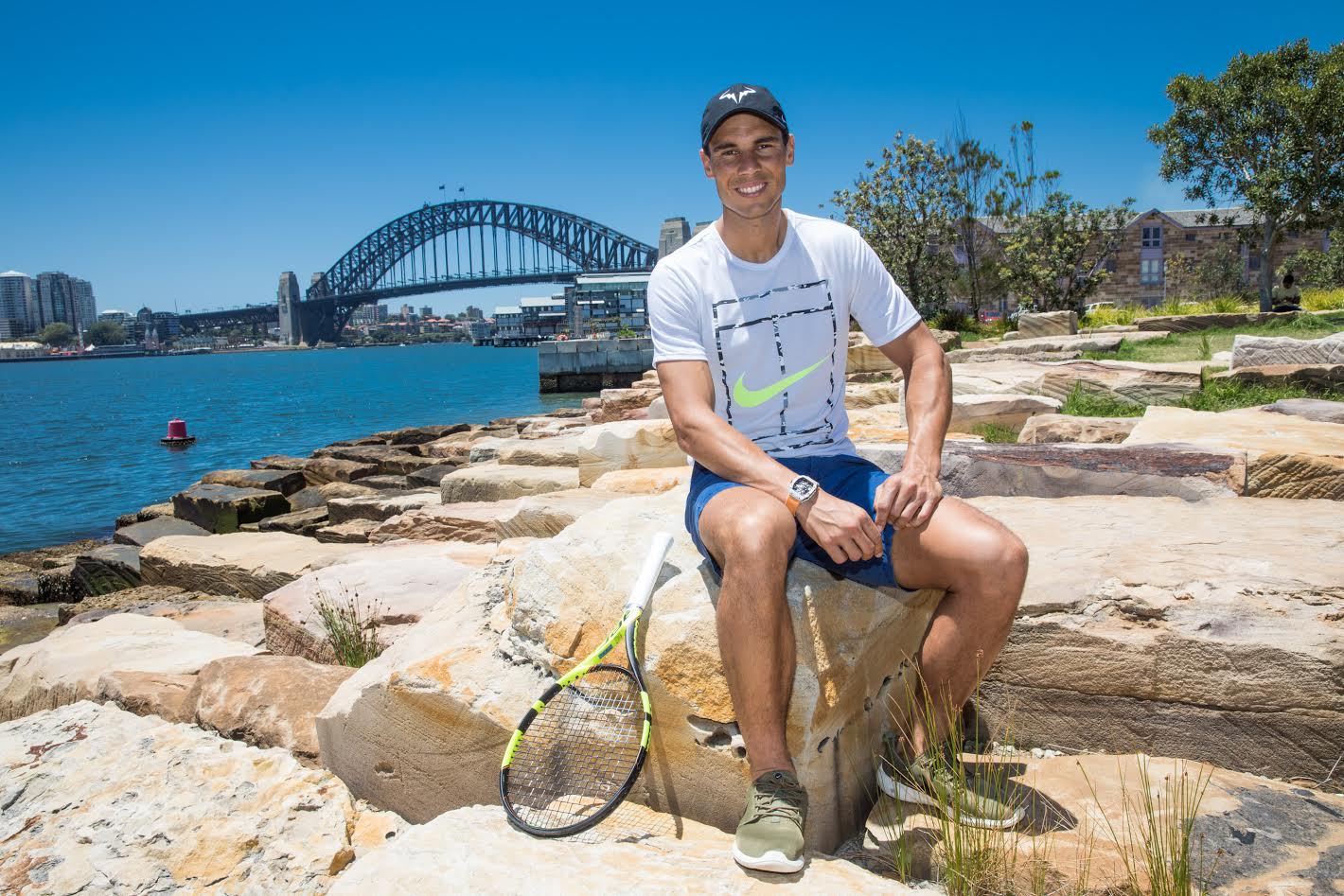 Fourteen time Grand Slam champion Rafael Nadal joined world No. 5 Kei Nishikori today, to meet Lola, a baby wombat from Featherdale Wildlife Park, ahead of the AUS v WORLD in Fast4 Tennis at the International Convention Centre Sydney on Monday 9 January, 2017.
Nadal will team up with world No. 8 Dominic Thiem to form The World as they take on Australia's best. The Australian team will consist of rising tennis stars Nick Kyrgios and Bernard Tomic.