Written by

Cara Barilla Educational Columnist and journalist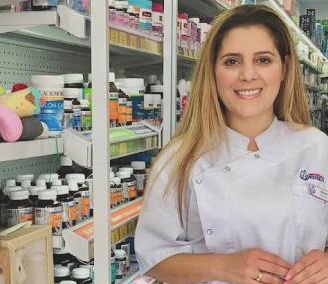 We are living in a first world society where many communities lack in the ability to observe and look around at the many little struggles that Sydney households may be facing.
A percentage of one per every 5 homes in Sydney are in some kind of financial debt, strife or a family related obstacle.
In 2018 the growth of family aid and safe house shelters for those in strife, poverty, abuse and neglect are growing more and more so in Sydney's district.
This month we have witnessed a humble business who generously gives their store furniture away to a family in need.
In addition of the growing Sydney support centres; The kind hearts that beat in the Boutique business of "Abbotsford family pharmacy" have rejoiced what we like to depict as unconditional, mindful community based living and a loyal helping hand.
Founder and head pharmacist Silvana Gittani of  Abbotsford has opened her doors last month to a needy family who didn't have any furniture and baby essentials for their soon to be arriving newborn. The name of this family has remained anonymous.
The store customers of Abbotsford family pharmacy have asked; "Where has all of your furniture gone Silvana?" The effortless answer was her determination of collaborating a furniture delivery driver, her friendly customers who came together to donate baby clothes, nappies, furniture and other essential items needed to complete a nursery and well equipped home.
Mrs Silvana Gittani's natural motherly instinct and true ability to grasp a woman in need truly came in to play this month when she opened up a charity fundraiser and Facebook page representing the family in need.
The Facebook members of "Fivedock Families" were moved by this fundraiser. An overwhelming amount of baby toys, furniture, linen and other necessities has flooded through the home of the mother in need.
This breathtaking milestone in this humble community has left the family to feel overjoyed to say the least, and many tears were shed this month by the family, store staff and locals as what was captivated here in Sydney's inner west has touched many hearts and a locals mission thus creating an infectious feeling of reward. Whispers in the local area have gained more awareness to the needy in Sydney.
The energy has been left only to create closeness within this local community, with a new heart warming venture to Sydney's inner west.
The mission statement of "Abbotsford family pharmacy" has truly been recognised through this uplifting stance of heartfelt experiences rejoicing a "communal family".
Mrs Silvana Gittani and her team have something special they can keep with them, for this business will always go that extra distance for the community.
For more information please visit
www.abbotsfordfamilypharmacy.com.au