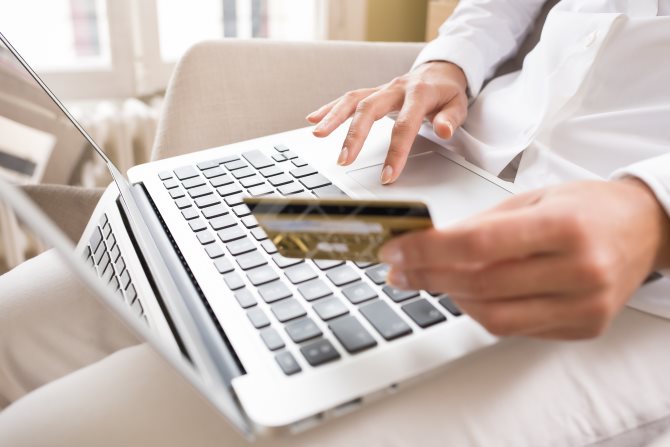 It has been said again and again that content is the future of marketing. Why? Because today's consumers are not susceptible to outdated traditional forms of advertising; if you want to generate more leads and boost sales, you must adopt a strong content marketing strategy.
For many businesses, their demographic (especially Millennials and Gen Zs) grew up online and have a strong handle on how it works, and are therefore digitally savvy and more attuned to digital marketing efforts made by businesses. Gone are the days when a poster or banner ad alone would speak loud to attract customers and boost sales. The journey, now, is more complex and long-winded, and only the businesses who have adopted content marketing will keep up with the digital landscape and modern day zeitgeist.
To understand why content marketing is so imperative for your business' marketing campaigns, and how you can enhance your content strategy, this article can help you on your way.
But first, what exactly is content marketing?
Content is the most poignant buzzword of recent years when it comes to marketing. It is, by definition, the creation of interesting, valuable, engaging and informative and "shareable" content that affiliated with a business' products or services that is distributed online in a variety of formats. These can include news articles, blog posts, image, video, podcast, email newsletters, how-to guides, infographics, eBooks, white papers and more.
The purpose of content marketing is to generate interest and hype around the brand by humanising it through content and by offering leads value in return for their custom. What's more, with social media being such a powerful and influential marketing tool, through content marketing business' can reach audiences that they couldn't before. Essentially, a user may stumble upon a piece of content, be it a video, white paper or blog post, that they did not know was affiliated with your business, and because they were not expected to be marketed by the content they will give it more of their time. Subsciously, they may become nurtured by your products and services, and you can then guide them through your sales funnel until they convert.
Why is content marketing important?
Content marketing has a number of great benefits for businesses. Here are a few reasons why it's important:
Increase brand reputation -
If your business can create content that people want to consume - in any format - you will achieve a level of authority on the subject or industry in question, in turn increasing your brand's reputation. And, with a better reputation comes a higher chance of building trust with leads.
Project brand ethos -
Through content your brand has the opportunity to communicate your message and ethos to a wider audience, which will attract more leads.
Position your business as an industry leader -
By using social media channels and content avenues as a platform to create content and project your brand ethos, your business has the opportunity to stay relevant on issues relating to your industry or to current affairs, in turn improving authority and trustworthiness.
Content is crucial for SEO -
We know that SEO is crucial for digital marketing (to become discoverable online), and a benefit of content is that it can enhance a business' SEO. Optimising your website with the right keywords (including page titles, metadata, URLs, ALT tags, etc.) may be enough to rank your website on the SERPs (search engine results pages), but without content you are missing a huge opportunity to outrank your competitors. Creating content like blog posts and white papers allows you to further capture keyword trends and add backlinks to your site. Just make sure the content is long-form, original, informative and SEO-optimised, and you will see a climb in ranking.
Ways to enhance your content marketing
If your business has yet to jump on the content marketing bandwagon with much success, here are 3 easy ways you can enhance your strategy and witness great results:



Optimise for your competitors' keywords
You may or may not know that ranking for your competitors' keywords within your SEO strategy is a legitimate marketing practice, but you may not know that you can use the same tactic within your content. Try littering a few of their keywords into your content strategy and witness a climb in the SERPs.


Create video content
Creating video content is another key way to enhance your content marketing efforts. Video plays on the fact that humans are inherently visual, and this is proved in the 1.8 billion people who use YouTube per month (recorded in 2018).
While the link between business and video may not initially be a natural one, the pairing actually makes sense. Through high production video, a business can effectively and almost instantly communicate a message and tell a story. This makes it easier to evoke an emotional response in a lead and capture their attention. With their attention, you can present them with your product or service and increase the likelihood of a conversion.
Video can be embedded within a business' website, email marketing, social media and more. If your business is unsure how you could monetise video to ensure it works for you, you should enlist a video production company in Sydney to create a strategy.


Create evergreen content
Another way to enhance your content strategy is to create content that is evergreen, meaning is is not "newsy" and doesn't have a shelf life.
For example, creating a long-form blog post that offers tips and guidance on a subject that your business is linked to is a good investment, as you can continually add to it and re-optimise it in accordance with the latest algorithms. If it is correctly SEO-optimised, valuable, well-researched and engaging (readers spend a long time reading it), the particular piece of content will, over time, rank highly on the SERPs, in turn increasing your brand reputation and driving more traffic to your website.


Conclusion
With a strong content marketing strategy, your business can reach new heights and new audiences. Be sure to implement these tactics and you will see great results.