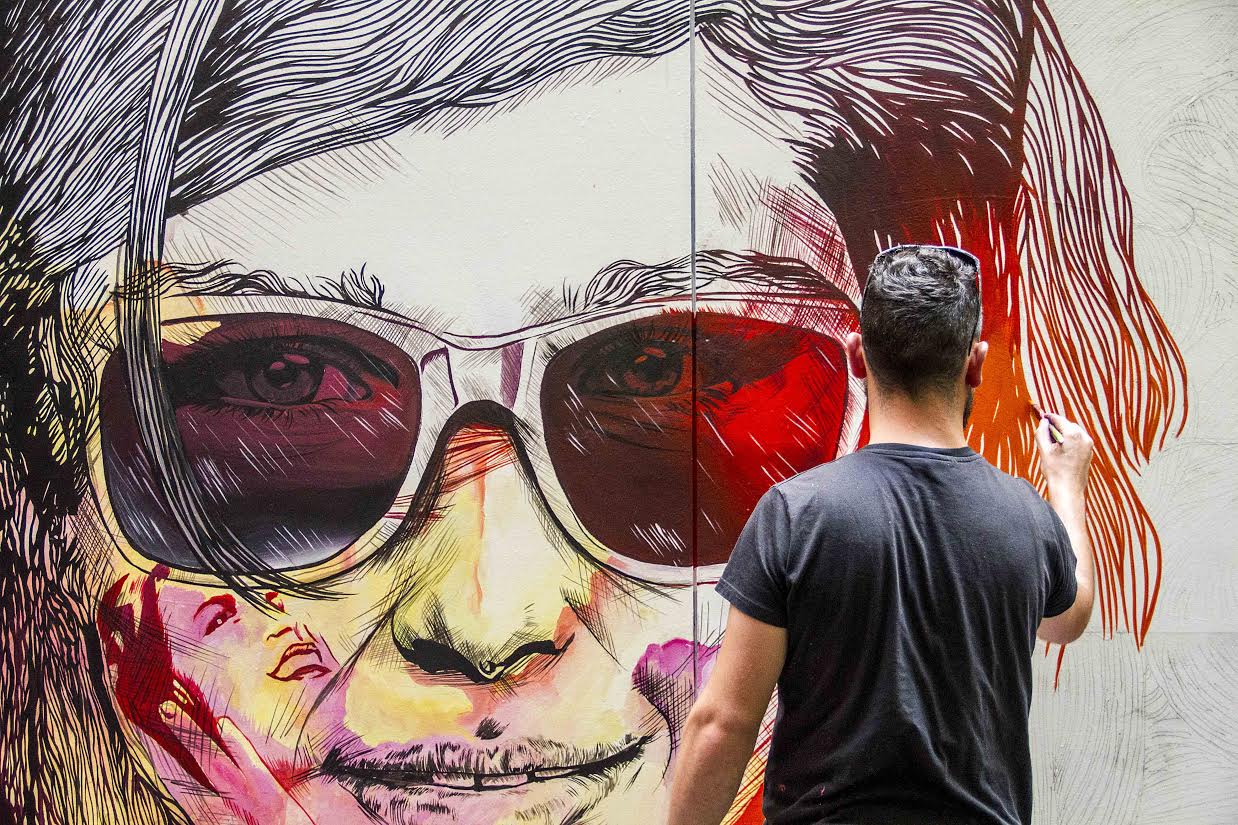 Australian grassroots-gone-big story, Apparition Media, are making huge waves in the marketing industry through their unique out-of-home advertising offering: hand-painted murals.
Melbourne has long been known as the street art capital of Australia, producing artists who have gained international acclaim and now ply their trade worldwide. Apparition cofounders, Tyson Hunter, Tristan Minter and artist, Hamish McBride, all from Melbourne's Fitzroy, have wedded this thriving street art culture to advertisers wanting to connect with the public in a more authentic way.
Led by McBride, Apparition's mural team breathe new life into the sign-writing discipline that used to dominate high streets. By adding art to pre-existing walls and spaces, the works become intrinsically linked to the streetscape, taking passers-by on a unique journey from inception to completion.
The artworks are painted on premium sites named after famous B-List movie stars littered around the Melbourne CBD and inner suburbs. There is also a site underway in Surry Hills, Sydney. The focus is to create the works in busy areas to maximise exposure of the specific campaign.
Allowing the public to follow the progress of the work in this way means intrigue builds and a connection with the piece develops transcending connections that might be drawn to digital advertising which currently saturates our surroundings.
"In an age where everyone else is going digital, we have thrown it back the other way creating a level of authenticity that digital advertising just doesn't have. The difference is the human element – you just can't beat it," says Tyson Hunter, Apparition cofounder.
Since the conception of the business - over a beer in 2013 – the trio have worked with global brands Coco Cola, Deluxe and Nike, and have created murals for the likes of the movie 2oolander (Zoolander 2), the game, Grand Theft Auto and the footwear brand, Vans.
"Our artists are highly skilled in producing murals in a range of styles, from graffiti, to stencils, to highly detailed photorealism," says Tristan Minter, Apparition cofounder.
"This means that we can accurately replicate existing campaigns or, alternatively, create something unique; we are able to target specific demographics and present brands in a way that enhances their authenticity and credibility with the urban population.
"Our job is to paint walls but what we do is change the way people look at them," he says.
Another revenue avenue for Apparition is through owning advertising space. From St Kilda and Prahran through Richmond, Fairfield and Fitzroy, Apparition holds permits to walls and wooden hoardings, which it leases out as well as paints.
For more: https://vimeo.com/145932847 and http://www.apparitionmedia.com.au/