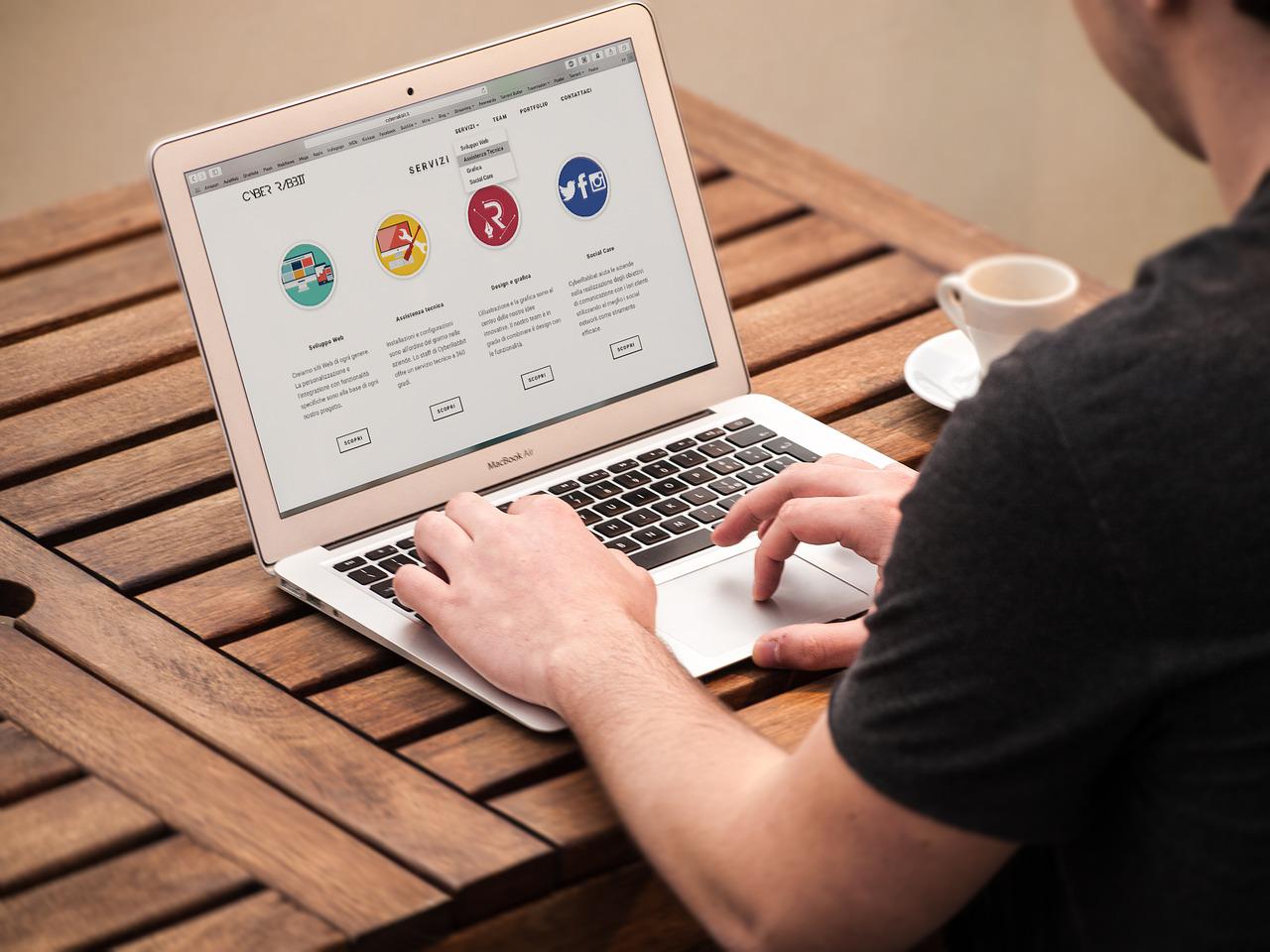 In this digital age, having a professional website makes all the difference for a business venture. A great website acts like a tool for branding, a marketing tool, a store platform, and a proper communication channel. You need to have a website for all these multitasking duties with the utmost precision. For this purpose, you can take help from a professional website design agency Sydney.
Alternatively, you can take help from the following steps to make a professional website on your own:
Choose A Domain Name
A domain is a unique name for a website that helps users in distinguishing and remembering it. While it is a common practice for businesses to take a domain name the same as their business name. You can take any name for your website as long as it is not taken by anyone else. The factors that associate themselves with domain name selection are:
Cost of buying a domain name

Cost to keep it registered every year
A domain name usually costs around $10 to $12 and has the same amount for the yearly registry. You need to choose another domain name if anyone owns the name you have selected. You can select your domain name from popular providers like Go Daddy or Name Cheap.
Choose a Business Website Builder
The next step is to choose a website builder to start making your website. There is no exact one-size-fits-all principle when it comes to website building. You can choose any website builder like Wix, Weebly, and Wordpress, etc. that fits your choice. We recommend choosing the one that you find easy to handle and has a user-friendly interface. Different businesses have different needs, so go for the ones that fit those needs.
Pick a Template
After you have chosen a builder and created an account there. You need to select a template for your website. Your template determines the aspects of your website like the layout and general aesthetics. The template or theme will act as your design dashboard. With different website builders, you have the freedom to change the theme and come up with something different. You may end up with something different than what you started with.
This is where the creativity of your mind comes in handy as you have to make your website look attractive. Whichever builder you choose, make sure the template resonates with your end goal. Builders categorize their templates based on normal or business. So go for business templates and make your choice accordingly.
Populate Your Website with Content
Now that you have the template and all the layout in motion. It would help if you started populating your website with content. Today, content is the king of online business and make sure to take maximum advantage out of it. Everything on a website like text, pictures, videos, animation, etc. all is content. Without content, your website will look like a blank space. Start developing quality content and upload it on your website to start attracting the audience.
Make sure to develop business-relevant content that attracts the relevant audience. Having high-quality content also has links with search engine optimization. So, be sure to make relevant content that fits your business description. Make a strong home page, about us and contact page that gives information about your business. At the same time make CTR (Call-to-action) on your landing pages for customers to make their choice.
Different businesses have different landing pages, so make sure to add the one that resembles your business. In short, make the most out of your quality content by developing it according to what the user needs.
Add Apps for Functionality
Now that you have all the pages sorted and have populated it with content. Add some apps to add more functionality to your website. Every builder has a pre-existing market where they provide you with apps that suit your needs. You can add them directly or manually based on the level of inbuilt features they offer.
Some examples of such apps are the forms, social media buttons, live chat, cookie alerts, Google maps, customer testimonials, and many others. Choose the ones that you find fitting for your website and integrate them to add value-added features.
Optimize For Search Engines
As we have mentioned above, optimizing your website for search engines is a necessary aspect if you want to grab attention. Today, almost all businesses need search engines to reach their targeted audience. Optimizing for search engines helps you in reaching out to your targeted audience and engage with them.
Ranking higher in search engines guarantees you a successful business as it helps to develop your credibility. The higher you rank, the more lead generation and conversion you have. This is a simple principle to take into consideration if you want to develop your website professionally.
Update Regularly
Going live with your website is the easy part; the hard part is to keep it updated. No one likes to see old and outdated content on your website. So, be sure to add new content regularly to avoid getting unattended. The more updated your website is, the higher you will rank in search pages. Ultimately your business will grow as you have more updated content than your competitors.
Conclusion
The points mentioned above act as a summary of the ways you can develop your professional website. You can start yourself and then hand it over to professional developers to make it more attractive. Make sure you have maximum ease of access and relevant content present on your website to attract your targeted audience. Make your website as attractive as you can to help your business prosper.