Written by

News Feature Team
You've registered a business name, have the business plan mapped out and finance in place. Now the countdown is on until you officially open for trade. So where do you go from here? While the road feels long and the list of must-dos is endless, here are five things to consider when starting a business.
Location
They say in the real estate game, "location, location, location", and this certainly applies to business too. Depending on your industry, you should look for a location that will either entice drive-by trade, be situated in an appropriate industrial area, or have an aesthetic that represents your professional aspirations. The space should also be sufficient for your needs with appropriate parking, and the premises need to be secured early enough to provide time for a good fit-out.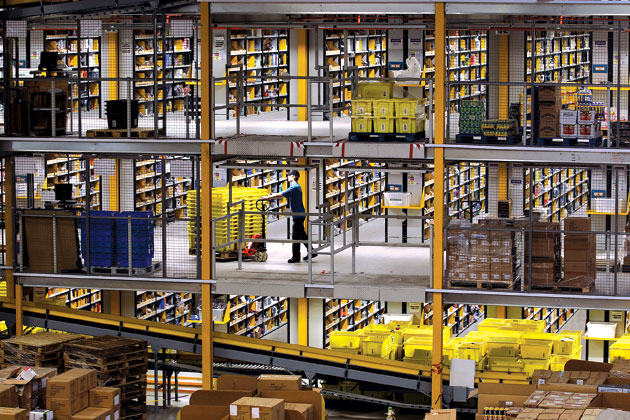 While your location needs to meet your chosen criteria, you will also need to ensure rent is affordable and the property allows you to renew your lease. The last thing want to do is have to move because further lease options were not locked in at the start.
Technology
The backbone of modern business is technology, whether it's a networked office computer system, warehouse inventory management software, or point of sale system for your shop front. You should start researching early to find the right technology, and possibly even ask for recommendations from others in the industry. You should also make sure you leave enough time to get it set up properly – the sooner your technology is in place and your staff members are trained, the more efficiently your business will function.
Storage
If you're a shop, warehouse or legal firm, chances are you will require storage for inventory, documents or tools. The importance of good storage cannot be underestimated as it allows your business to stay organised and function efficiently.
There are a number of options when it comes to finding the right storage solution for your business, but if you're serious about storage, it's time to call in the experts to cater to your needs. Companies such as
MACRACK
supply pallet racking and warehouse shelving systems for businesses, and can work with you to meet your storage needs.
Website
In today's world, a website is the gateway to your business, and the sooner it's established the better. Designing a professional website and incorporating all the required information takes time, so it pays to be organised.
Insurance
Your business will not only be your livelihood but will provide financial security for your staff and their families as well. That means insurance is imperative from day one. That insurance should cover fire, break-ins and workplace accidents to ensure a small slip-up doesn't end your business dreams.
The way you set up and establish your business will define the way you operate from the moment you open your doors. By carefully working through this list of requirements, you will be able to establish professionalism, build staff morale and create an efficient environment from the outset – possibly leading to your success in the future!