Written by

Tess Sanders Lazarus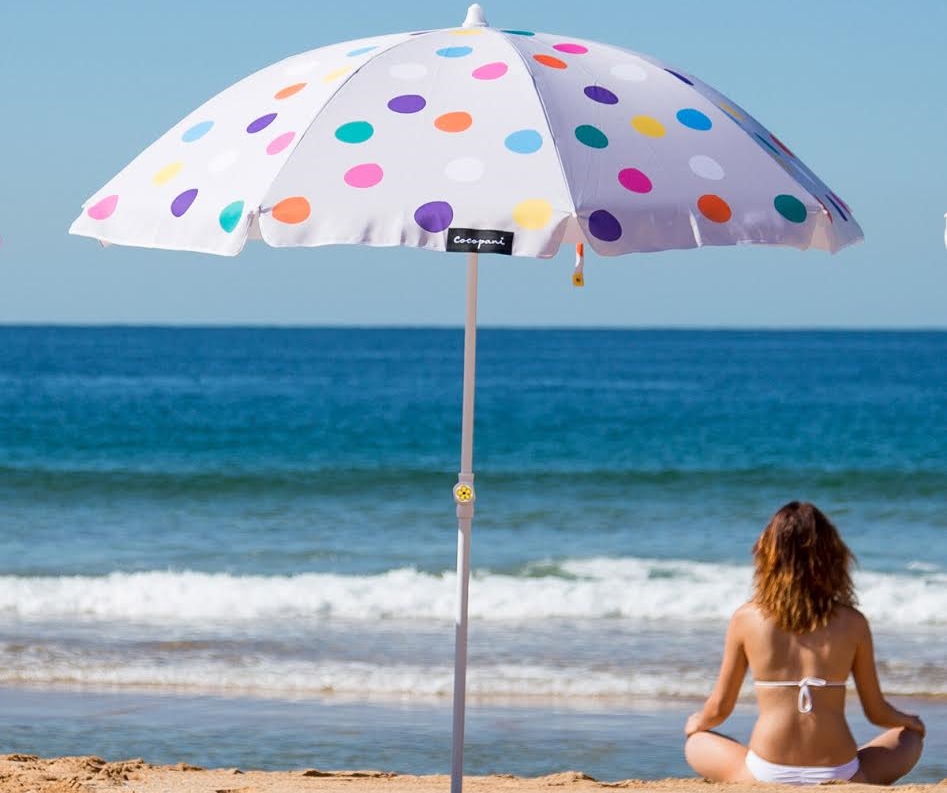 Co-Founder and CFO of Cocopani, Australia's newest beach accessory company, Fleur Evans is pleased to announce that the Cocopani beach umbrella has achieved an excellent Ultraviolet Protection Factor (UPF) rating of 50+, the highest available within Australia.   Ms Evans identified a need in the market for quality beach umbrellas while on a trip to the beach with her partner in Sydney, thinking she would be able to buy one on the way.  After many hours of fruitless searching, Ms Evans bought the only available cheap umbrella that did not last the day.
"I realised there was a whole market here in Australia for strong, yet lightweight, fashionable umbrellas," Ms Evans said today.
"My partner Daniel and I decided to create designer beach umbrellas to provide Australians with a quality sun protection product that could be used at the beach, the park, at the kids' sporting events or any outdoor area. 
"We are grateful to the Australian Radiation Protection and Nuclear Safety Agency for their recognition of the Cocopani umbrella with the excellent UPF50+ rating.
"Though we may lather on the sunscreen, it usually isn't enough.   Many people get sunburnt just sitting by the water at the beach, pool or even just at home gardening.
"The Cocopani umbrella isn't just for the beach, it can be set up at home while barbequing or hanging out by the pool.    It is very light and easy to carry around and simple to put up.
"I have very fair skin and always have to be careful when I am outside in the sun.  While the Australian summer is beautiful, and warm and perfect to be outside, we have to be so careful.  Two in three Australians will be diagnosed with skin cancer by the time they are 70.
"Our customers at various festivals have commented on how unique, bold and lovely the umbrellas are and we strive to keep the brand fresh and fun.
"Cocopani embodies the love of summer and a passion for beach living – be it at Bondi or the Gold Coast. We want our customers to feel safe from the sun and have an affordable, fashionable option to stay sun safe".