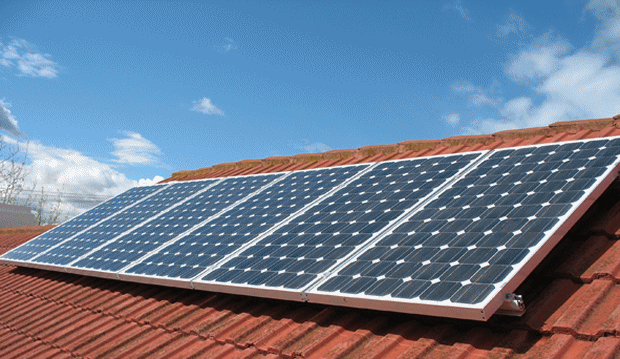 Here in Australia, we already have the highest rate of homes with solar panels than any other country in the world. Perhaps in part due to our enviable weather, 15% of our homes have panels on their roof, utilising the sunlight to power electrical items in a clean and environmentally-friendly way.
If you haven't already, here's everything you need to know about joining in on the predicted solar boom and doing your part for the planet.
Large-Scale Solar Farms on the Horizon
Analysts have predicted that we could almost double our country's solar capacity in the space of one year as there has been a flood of large-scale solar farms planned for construction and a record-breaking month of rooftop installations in January 2018.
The New South Wales and Queensland governments approved an unprecedented number of industrial solar farms in 2017, showing their commitment to adopting clean energy usage in the country.
This includes ten solar farm projects that were approved last year in New South Wales in 2018 and the 18 large-scale projects already under construction in Queensland (which is the highest amount in the country). These projects are estimated to add between 2.5GW and 3.5GW to the national grid and with rooftop installations on the rise, they could add another 1.3GW, which would double the nation's solar energy capacity.
Doing Your Part to Save the Environment
The 69% rise of new panels in January 2018 can be attributed to low installation costs and a boost in commercial uptake for solar energy. With almost 30 new industrial solar farms scheduled for construction, solar power is going to be more accessible and more affordable than ever in Australia. So, if you're not already on board, now is the right time.
Being eco-friendly can have many advantages. Solar panels can help you save money on your household utility bills and if you're a business then recycling (along with reusing and reducing) can reduce your overheads. This good practice means you are protecting the sustainability and long-term success of your business. Plus, it could attract new customers to your business as they will want to buy products from an environmentally-friendly business rather than your competitors.
Legal Considerations when Investing in Solar Energy
Making your customers aware that you're an environmentally-friendly business could have a positive impact and equal good PR. But before making any environmental claims about your products, you must remember that your business needs to comply with The Competition and Consumer Act 2010, which covers areas like conduct and advertising.
For a clearer idea of the legal considerations involved, ask the experts at DWF who can give you legal and strategic advice to help your business join the solar boom and get more environmentally-friendly.
These considerations might also include tariff agreements, installation and finance for solar panels and complying with planning, building regulations and statutory requirements/ obtaining consents. Solar panels could also have an impact on the fire risk assessment and buildings insurance, which should also be considered.
Whether you're looking to go green in your own property or on your business premises, adopting renewable energy and using solar panels is likely to be a more common and accessible way to consume energy in the coming years. Along with the Australian government's commitment to clean energy making the switch easier, it could also help to boost your business and save you money in the long term.