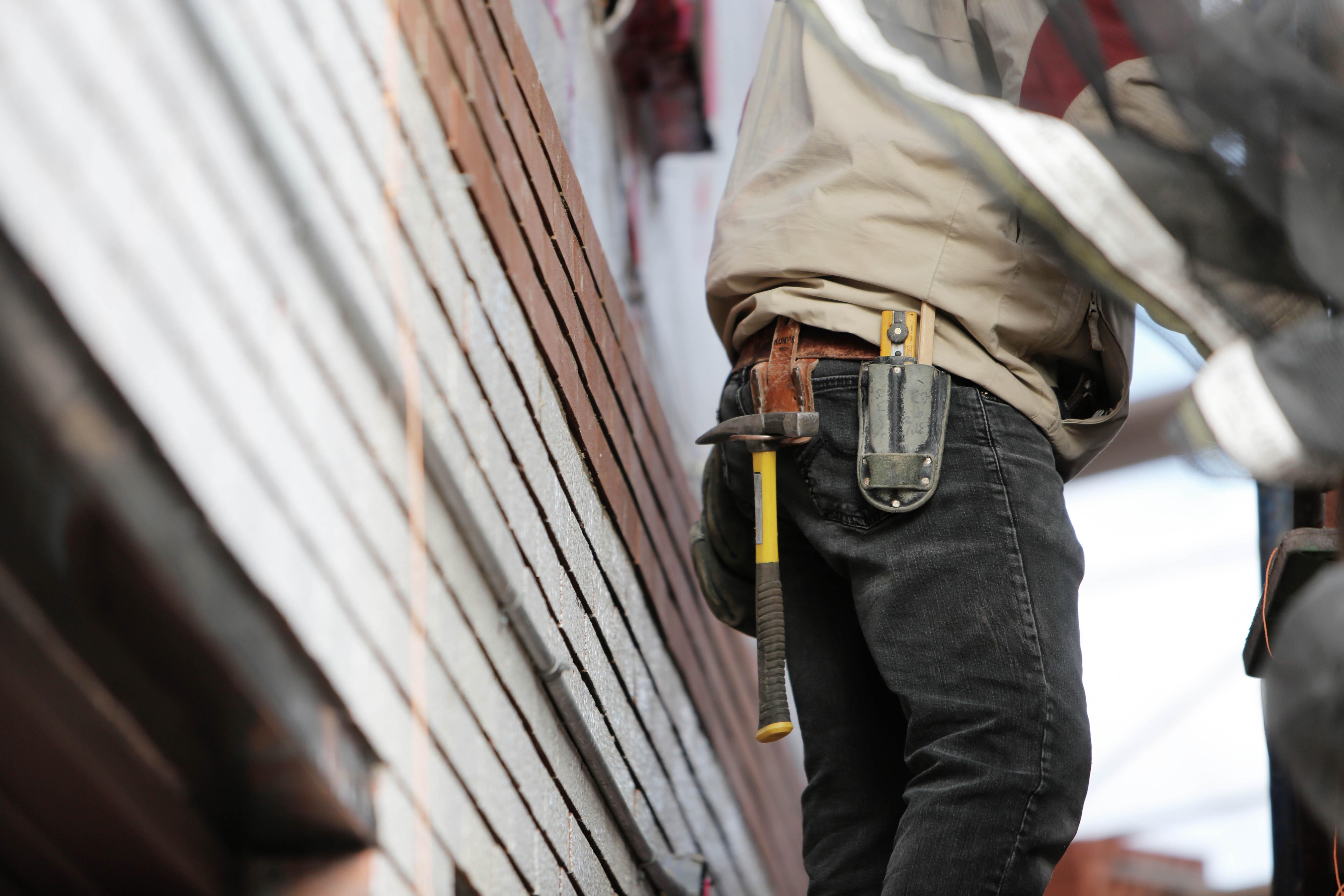 Have you ever come across the stock photo of a woman in cute denim, painting her walls? While that may even be possible in a world where stock photos are inspired by real-life, setting up an electrical system on your own is not. Doing-it-yourself may seem like just the thing with DIY ideas everywhere, and active, colourful Pinterest spreads on the rise, but some things are better left for the professionals. A bad paint job will only be an eyesore for as long as you allow it to be, but a botched up electrical installation may scar a loved one's life. They do not have a degree, but there are things that an experienced electrician knows that we do not.
It Can Get Dangerous
Quite Dangerous. If you grew up watching your father or relative taking care of minor electrical operations and services, then you may feel obligated to do the same instead of calling in a professional electrician for homeowners like yourself. But heroism does not lie in winging through an installation which results in botched up wiring that may be fatal to your loved ones or somebody else who lives in your home after you. According to the Electrical Safety Foundation International (ESFI), electricity is the 6th leading cause of workplace fatalities. And we all know that the workplace has experts: technicians, trainees, and engineers of electricity, who know more about it than we do by any means! The numbers do not look promising for ordinary people, no at all.
In fact, the same source reports that 'home electrical fires account for an estimated 51,000 fires each year, nearly 500 deaths, more than 1,400 injuries, and $1.3 billion in property damage.' Knowledge is power and ignorance, in this case, will most certainly be fatal. If we choose to get takeout when cooking a simple meal while we may not even require rudimentary skills or even a stovetop, then we ought to trust our homes (and money!) with an experienced electrician.
Fighting Permits and Licenses
You can usually expect two inspections in the course of your home remodelling or building. The first one, called the rough-in, is conducted when the drywall has yet to be put up, but all the electrical installations have been put in place. The cables have been pulled through studs and/or framing members and have been installed into the wall and ceiling boxes. At this stage, the light switches, outlets, lighting fixtures, and such have not yet been set up in place. In fact, this is also a basic piece of knowledge that is obvious to your electrician but you may miss as a layman. Should you make such a grave error, it would mean added costs incurred in your electrician's bill eventually.
The second inspection is conducted as a final check before you move in the furniture and start living in. All the electrical points must be active at this time, and the lights and fans hung are in working order. Your inspection must be approved for your electrical system installation to be declared in line with the approved electrical codes and standards. An experienced electrician is very familiar with the system and knows all the details, whether minor or major, all at the back of their hands. What may usually be a perfunctory formality may turn nasty and endless when attempted by someone who is not a licensed electrician.
Adhering to Standards
A minor detail like the height of a receptacle (typically called outlet) from the ground is an important one when it comes to passing your inspection. An experienced electrician will be able to ensure that the right gauge wires are used for the relevant amperage circuits. There must be individual circuitry maintained for appliances that require it, as a distinct circuit for the microwave, etc. Along with the right number of circuits, the electrician does a clean job that makes it easy for you to know where the breakers for a certain part of the house lie in.
With updated electrical codes in the country, and specific to an individual region, GFCI (ground fault circuit interrupter) breakers and AFCI (arc fault circuit interrupters) breakers must be installed as and where necessary. It has been reported that in the United States arcing faults account for 28,000 house fires, which involves casualties as well and causes property damage of $700 million, each year. An experienced electrician will know upon evaluation, if a construction requires the installation of AFCI breakers, especially with houses that were constructed some time ago.
The inspectors are also looking for electrical boxes to be installed against the wall, with wires sticking out at a certain length. Cables should be fixed securely and above everything, the connections must be consistent throughout the building. Adherence to professional standards is not only necessary for safety, but it also makes it easy for future repairs and installation. Especially in case of emergency, uniformity ensures that qualified personnel is able to locate the relevant cables and outlets with ease.
Experience
It differs from one state and country to another, but it takes years to become a licensed electrician who is able to perform generic electrical repairs and installations, and even more to gain certification for specifics. A master electrician has around 10,000 hours of experience under their belt. With their occupation, there are hours that you spend under training, apprenticeship and then performing with seniors (and individually) that counts more than any number of years that you may have spent in school.
Safety
An experienced electrician practising independently for a number of years has the requisite knowledge to perform safe installations and understand the environment of a building, internal as well as external, to be able to design circuits accordingly. With their licensure, you can be sure that they have the prior qualifications to be working in your home. This also implies that in case of any incident, your insurance is likely to payout.
Of course, an experienced electrician implies an expensive bill compared to what you can get from a cousin who has 'done it before'. But this actually means that you can save on running costs from incorrect or erroneous installations, you can get your systems up and running in less time, and you can even learn by watching a professional and be able to perform basics yourself. The electrician's registration also ensures that you get your money back in case the technician fails to complete the job. Before you start the hiring process, ensure the professional has the relevant certification, and that they are familiar with the inspection criteria of your region. Finally, make sure to hire an experienced professional to save yourself from the trouble.