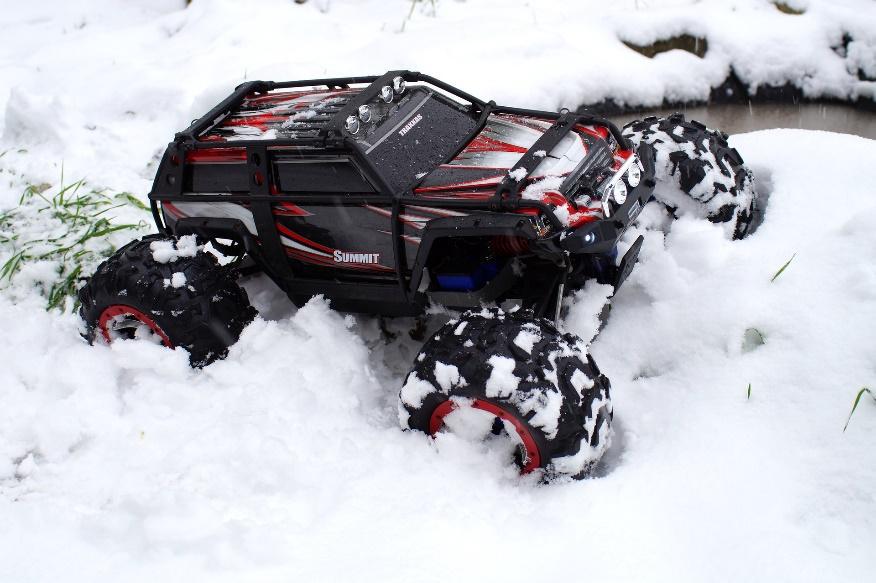 An all-equipped, state of the art radio control (RC) car is the single most important thing in the world for a car lover and enthusiast. Teens are found to be very fond of these cars, as they not just entertain, but also play an important role in sharpening and polishing their motor and cognitive skills.
These radio control cars are available in unique and advanced designs. Interestingly, not just cars but the remote control boat is another amazing toy that you can buy for your child as a present. The cars are available at different stores as well as online at reasonable costs. If you are an RC car lover and planning to buy one for yourself or your loved one, then go through this article as we are going to discuss the top 10 RC cars.
TOP 10 RADIO CONTROL CARS
Here is a list of the top 10 RC cars that are the first choice of car enthusiasts.
HOT WHEELS MONSTER TRUCK:
This monster giant digger truck is suitable for children of five to 14 years of age. It has many features, but the prominent one is that it has a real car crash sound effect when it rolls over different barriers. This RC monster is fun for every child, resembling a monster with its vibrant green look.
BOUNCE BACK RACER:
This bounce-back radio control racer is designed for children of ages above three. If you have a child who loves swift and speedy toys, then the Bounce Back Racer is the best option for them as it is very fast and can be twisted too. Your little one will love to play with this car because it is very easy to navigate it over different barriers with the help of a wireless remote control and 6AA batteries. This car can be moved forward, backward and also flip in case of any barriers or obstacles.
ELECTRONIC MONSTER TRUCK:
It is a powerful off-road radio control monster car that, with its speed going up to 46km/h. It has strong-grip tires, has two motors, heavy wheels plus top quantity shell material which makes it suitable for both on-road and off-road environment. All the above features make this monster truck unstoppable when it hits the road. It is an amazing present for your little one on his or her birthday. However, it is recommended for children with exceptional reflexes, though it assures some of the best performance handling and control.
EPOCH CAR:
This RC car is the ideal present for car lovers. It is designed especially for children ages three to six years. It provides endless fun to your kids and it is the best option for their spare time. This car can run in all directions with the help of its infrared sensors, which control its speed as well. The Epoch has bright lights and rear lights so your child can play with it in the dark as well. Other prominent features of the car include a white protection strip, and suction forming a vacuum at its bottom, which generates a force that makes it possible to run on the walls and glass because of its superior climbing function.
KOOWHEEL CAR:
Koolwheel Radio control cars are an award-winning piece that can be an ideal gift for your child. It is especially suitable for children of ages six and above. It has two powerful motors, off-road tires, and can run in all directions. This car can move on all sorts of surfaces, even the roughest. It has big tires, high-quality plastic, and a long-lasting body, with high speed. It looks adorable in blue.
WATERPROOF CAR:
This is a very unique RC car as it can run on land as well as it works great on the water. It has a speed of 15km/hours and can run in whichever way you'd like. The charging time of this car is two to three hours, while it can run 15 to 20 minutes easily, with the distance capability being 60 meters. It is a waterproof car, having a waterproof rubber ring that protects the inner parts. It has a feature that enables it to flip and spin on water and land at 360 degrees.
THE ROCK CRAWLER:
This amazing crawling car is available in different colors and has segmented suspension with two motors and a low gear. It has a tri-channel transmitter and is 12.5 inches long. It can easily run on and off-road. The rock crawler can perform extraordinary stunts, making it the best choice as a present.
MONSTER WATERPROOF CAR:
It is a monster electric car that has two powerful batteries, with rechargeable and double battery connectors. It has a speed limit of 48km/h and has a running time of 30 minutes nonstop. This car has some extraordinary features, such as a strong grip, metal shocks, and heavy-duty wheels. Because of these wheels, it can easily run on all kinds of terrain, such as beach, rock, concrete road or even sand. The car has two kinds of speed modes; the low-speed mode is for driving in smaller areas, while the high one is for driving in larger ones.
DEXOP CAR WITH HD CAMERA:
This newest addition comes on top of the RC cars and is the most favorite one for photography lovers. This car has a very unique feature; a 720 P HD Wi-Fi camera, allowing high-quality pictures and high-definition videos.
HAKTOYS TORNADO TWISTER:
This car is specially designed for children under the age of three. This is the best radio-controlled toy car for preschoolers. It takes a maximum of two to three hours of charging. Its LED lights look amazing and grab the attention of toddlers.
FINAL WORD
Everyone has a special craze for remote or radio control cars. Boys of all ages love to play with RC cars. These are available with many, many functions, such as being waterproof and having the facilities of HD imagery and video-making, etc. While one can choose from several such cars, Koowheel and Rock Crawler inspire every car enthusiast.