Written by

Candice Meisels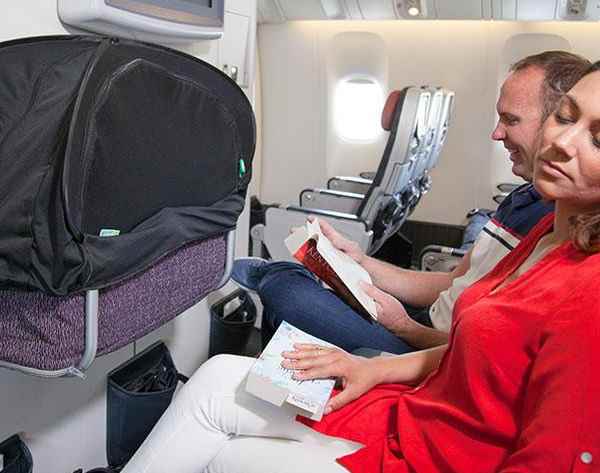 CoziGo, which is a startup brand, won this prestigious title amongst brand giants such as Phil and Teds, Huggies and Bugaboo.      
    Emma Lovell exclaims: "Wow - we are so proud to have won Gold for Best Product for Baby!  To be sitting alongside major baby bra
    nds that are household names after just 2 years of operation is mind blowing. The support we get from mums all over Australia is why this happened and we could not be more grateful for their support!"      
Emma, creator of CoziGo, shares her story here:
    "The CoziGo journey started when my first daughter Aimee was just 5 months old. I flew from Sydney to London to introduce my mum to her first grandchild and I clearly remember getting off the plane exhausted and disheveled carrying a screaming child – we were both desperate to sleep as neither of us had. I greeted my Mum and remember saying "Well I won't be flying with a baby again in a hurry! – Absolute nightmare!
    Flying had not been on the top of my list of things to do and I was terrified what would happen on the plane… and quite rightly so. Aimee's well established sleep routine was so important and the po
    or little thing was awake for almost the duration of the 24-hour flight. The inflight bassinet I had was right below a TV screen, to the left of the EXIT sign and Toilet lights... There was just WAY too much going on!
    During that 5-week trip, my world came crashing down around me... my mum was diagnosed with Cancer and had been given just one year to live. I made the tough decision to relocate. This decision saw me fly from the UK to Australia four times in one year so that Aimee's daddy could still see his baby girl occasionally. The flying experience never got any better.
    In an attempt to help Aimee sleep better during flights, I carted around single sheets and masking tape and set up a canopy over the bassinet to help block out all the inflight action. She would drag it off or the masking tape would fail and it would fall on her and of course wake her… nothing was effective in helping to remove all the crazy distractions on a flight.
    Once my mum passed away, I couldn't get the whole thing out of my mind and with encouragement from my husband, I decided to bring something to the market that help parents worldwide travel with their babies more effectively.
    I wanted my new product to have a dual purpose – being away meant that Aimee had to sleep in all sort of places - hospitals, restaurants, parks... I was constantly draping wraps over the pram that would fly off in the wind, get caught in wheels, get pulled in by Aimee, not to mention the worry of suffocating her! So when we set about designing CoziGo, I also wanted it to be one of the best universal pram and stroller covers on the market.
    Two years after launching Fly Babee – Travel Made Easy, we were ready to go International. This saw us rebrand our product. Fly Babee isn't just for flying – it's actually become one of the most popular sleep and sun covers for all prams and strollers and our name didn't really communicate the true everyday use of the product. It really is one of the best stroller covers on the market. With this in mind, we launched CoziGo – Sleep on the Go.
    CoziGo is packed with even more new features. I hope you enjoy our product and it helps to make every day with your baby a little easier, more flexible and peaceful. A sleeping baby is a happy baby."
CoziGo
offers UPF 50+ protection, is air permeable, breathable and blocks out 97% of the light.
CoziGo
is currently on sale for $79.95. The RRP is usually $99.95
www.cozigo.com