Written by

News Feature Team
Having a website is no longer something unusual or rare. With more enterprising Australians taking the plunge and opening their own businesses than ever before, demand for web hosting services has skyrocketed over the last decade or two.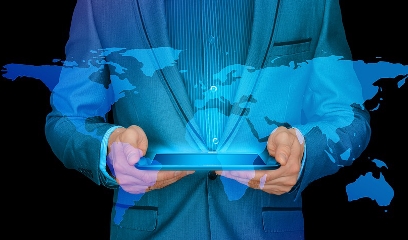 Choosing the right web hosting company can be tricky, especially if you have no prior experience in operating a website. A website designer can put a website together for you or your business, but it is up to you to find a suitable hosting company to host it for you.
In this article, we take a look at some of the best indicators of the quality of service you will receive and what you should look out for when choosing a web host.


Support
Always check beforehand what the procedure is for obtaining technical support from your hosting provider. When things go wrong you'll want to be able to isolate the issue and apply a fix as quickly as possible. Having a responsive hosting service will help a great deal in keeping on top of any problems as they appear.


Parking
Parking in this context refers to the option to 'park' similar domain names. So, if you pay for the domain mydomain.com.au you can also buy mydomain.com, mydomain.co.za, and any other extensions that might be entered by people looking for your company. Similarly, you can also register slight misspellings or alternate spellings of your business's name to capture traffic from customers who type the domain name wrong.


Backup
We all know that backing up is important; data loss can occur unexpectedly and at any time. A good hosting service will automatically and regularly backup all your data and make it easy to restore from a previous state should something go wrong.


Check for an Uptime Guarantee
An uptime guarantee of 99% means that multiple redundancies and backups are in place. This means that if the main server hosting your website fails in some way, then another server will, almost instantaneously, take over and serve traffic instead. You should also check web hosting reviews to ensure the company's claims match with user experiences.


Accessibility
In this context, accessibility refers to how easy it is for you as the website owner to access administrative tools. Ideally, you want to have access at any time and be able to make changes in real time. Most hosting services will allow you to do this, but there is still the occasional one that is more restrictive. It is up to you how much this matters to your website.


Integrated Blogging Services
Blogs are an excellent way to keep regular visitors to your site updated on any developments. They can also be used as a valuable source of revenue if it generates enough traffic.
Choosing the right web hosting company is crucial for any modern business. Customers now expect to be able to access information and support online at any time and it is up to you to ensure that your business is able to deliver a high-quality web browsing experience.