Written by

Joseph Bracker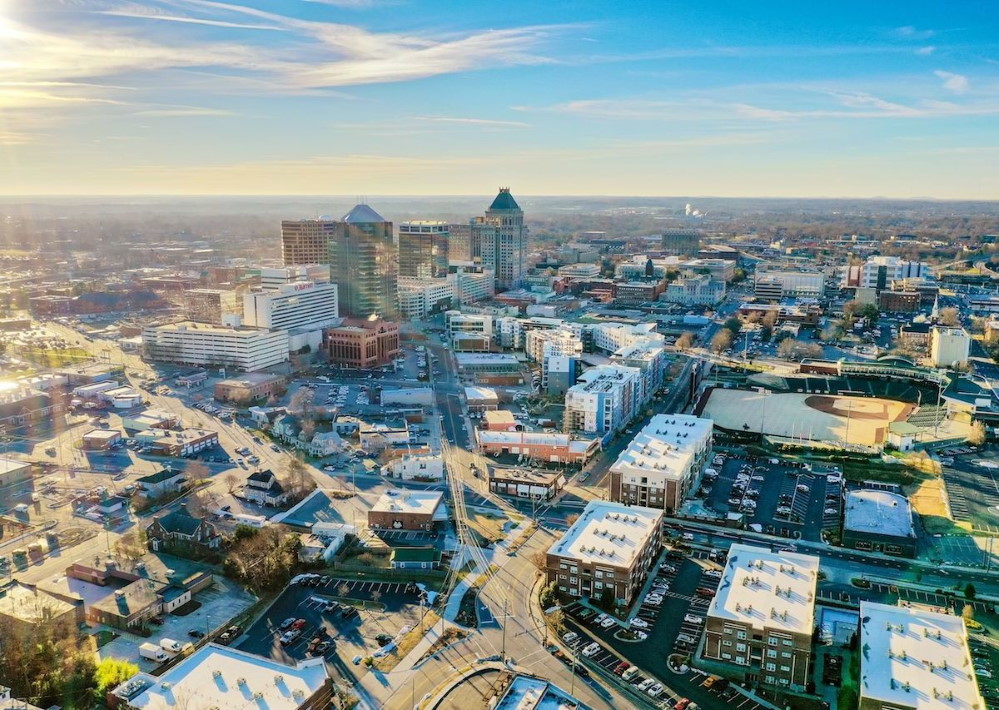 Are you planning a trip to the United States? Do you want to see more about the United States? If yes, do you have a destination already? If no, then you should research before traveling to the US. There are a lot of beautiful places in the US with good number of sightseeing locations and landmarks. Greensboro City is one of the few places you could visit if you find yourself in America. Greensboro City is a very big city in the state of North Carolina; one of the places that attract thousands of tourist to the United States yearly. They are lots of sightseeing locations in Greensboro City that will make your trip a memorable one. You will also meet new people in the city as there are lot of people coming in to see the beauty of the city. Greensboro City is one of the few places that one will want to visit over and over again due to the numerous attractions evenly distributed in the city. Apart from the fact that the city is beautiful, residents of the city are friendly and are always ready to accommodate visitors. It would be nice to surprise your family by taking them to this beautiful city. You do not need to worry about food, accommodation, and transportation system because everything has been made easy in this beautiful city. Below are some of the sightseeing locations that you could visit when you get to Greensboro City;
Greensboro Science Center - science is interesting only if one find the best place to learn. Greensboro science Centre is one of the few places that one could learn science since there are a lot of scientific illustrations that will teach one about science. This Centre deals with science from the view of nature; you will find a lot of animals here. This is a perfect location for the kids as they will learn a lot about nature. There are qualified instructors that are ready to explain everything in details. To keep good memories you should go with your phone or camera because there are lots of beautiful things in the form of structures, creatures, water bodies, and many more that will make this locale worth visiting. Furthermore there are clips to teach visitors. Greensboro Science Centre is located at 4301 Lawndale Dr, Greensboro, NC 27455-1899.
Tanger Family Bicentennial Garden - Greensboro City, is ready to make you feel at home with a lot of sightseeing locations present in the city. TFM garden is another place to visit if you are planning a picnic in the US especially in Greensboro City; this location is just so perfect. Here, you will see a lot of flowers and plants. Instructors here are friendly and are ready to answer questions; therefore always ask questions if there is a need to. You will also meet a lot of people from different parts of the world no matter when you are visiting because this sightseeing location attracts a lot of people. Try to meet new people because this will go a long way. Also, take pictures for Instagram; this will help you keep good memories of the trip. Tanger Family bicentennial garden is located at 1105 Hobbs Rd, Greensboro, NC 27410-4819.
If you are from any of the Visa waiver program countries, you will have to check ESTA online. Also, it is important that every citizen of a visa waiver country that is planning a trip to the US know esta validation date.
Lake Brandt Marina - this is another place to visit in the city of Greensboro. A good place to hike as it has a very quiet environment and beautiful layout. You can always with your family, especially your partner; it will feel good. This is a lake that attracts thousands of people yearly. It is suitable for picnics thus having a picnic here. Go with your camera to take picture here will feel good because of the beautiful environment. You will also meet new people that are ready to mingle; therefore, feel free to meet new people and make new Connections. Your kids will have good time here because there is a section for the kids; your kids will be able to meet new friends as well. It is located at 5945 Lake Brandt Rd, Greensboro, NC 27455-8239.
Greensboro History museum - this is another museum that a lot of people do visit. It is a place to be because you will learn a lot of things about North Carolina and America as a whole. History is part of life, and it is important to learn history. Greensboro History Museum will help your kids learn more about American history. There are some artifacts that talk more about American history and the human race. It is located at 130 Summit Ave, Greensboro, NC 27401-3004