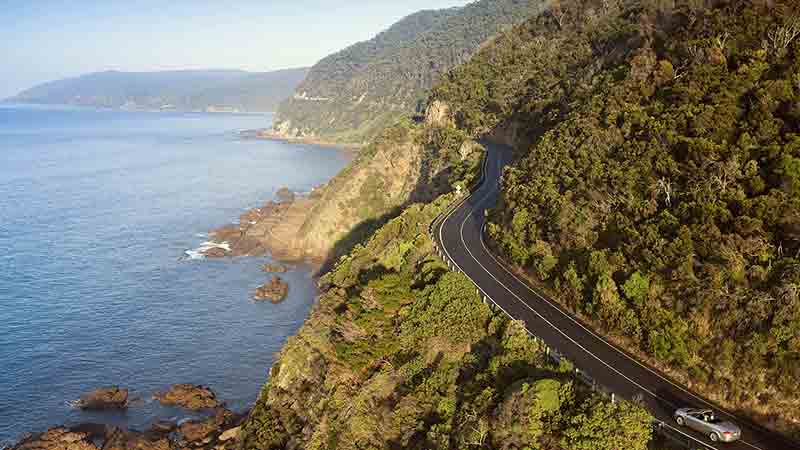 Driving along the Great Ocean Road, one of Victoria's most scenic drives, takes approximately 9.5 hours, according to the Visit Victoria website. While it is possible to drive off with your friends and complete a one-day itinerary on this magnificent route, there are things to consider when travelling with friends. Without a solid plan, road tripping, even in the most attractive places can be hectic.
Choose the Right Road Trip Car
Making lifelong memories on a road trip is impossible if you and your friends are cramped and uncomfortable throughout the long drive. That is why having a spacious car for a road trip is important. To make the buying process easy, consider how many people will be travelling and how much you are willing to invest in a new car. Once you have determined your needs, spend some time shopping and researching technical advice to ensure you are investing in an automobile that guarantees comfort, safety, and durability.
Timing is everything
The key to planning an exciting road trip is to have an idea of the right time to view the beautiful scenery along the way. If you are travelling on a budget, June to August is a perfect time because there is less traffic and accommodation rates are low. Also, road tripping on the Great Ocean Road during the summer season is ideal if you love water activities like swimming, surfing, and snorkelling. 
Set Destinations to Explore
Although the Great Ocean Road has a series of incredible attractions to explore, it is easy to miss them if you don't dedicate time for exploration. Plan for stops around landmarks and explore each one of them. Sights worth exploring include the famous series of limestone spires, known as the 12 Apostles, the Gibson steps, and surf beaches. Planning a 3-5 day itinerary gives you time to explore the many attractions in the area. 
Going on a car trip is a fantastic way to explore nature in the most scenic places. It is also affordable and flexible compared to air travel. Nonetheless, you must plan to make the trip enjoyable. Find out which car is suitable for a road trip with friends, create a budget, and research sceneries worth exploring. And more importantly, make sure your friends are part of the planning process to ensure everyone involved is comfortable with the final decision.