An overnight stay on the cards and you are getting overwhelmed with packing? We feel you!
Let's admit, an overnight stay usually does not require too much planning because it's just for a night and there is not much to pack. However, when you are packing, you will have to remember a few necessities, and you will have to be efficient so that you do not over pack and end up carrying a heavy bag filled with too many unnecessary items.
Packing for an overnight stay is all about maintaining a balance and being as minimalist as possible. You might be tempted to pack a scissor from Scissor Tech or your favorite succulent plant with you, but it is highly recommended to steer clear from such thoughts.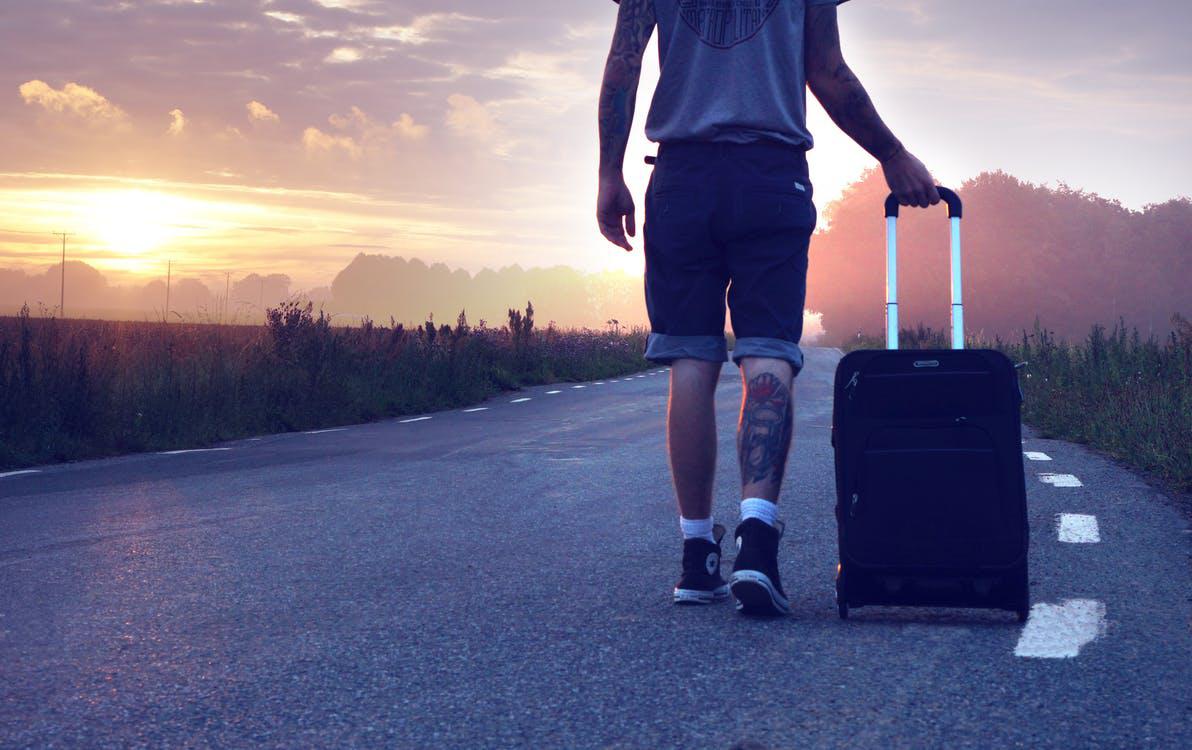 Choose Your Clothes and Shoes Carefully
Always pack your clothes according to the weather conditions at your destination. Check the forecast before you begin choosing your clothes. You do not want to be stuck with the wrong clothes.
If you find that it is going to be a warm day, then you can pack light clothes and leave your jacket or coat behind. If the forecast predicts rain, then make sure that you carry a raincoat or at least an umbrella.
Comfortable clothes like a pair of trousers or jeans and a t-shirt make travelling easier. You can easily pack a fancy outfit, for example, a dress for women or a crisp button-down shirt for men, for the evening, especially if there is an event planned.
Carry lightweight night suits (pajamas or even boxers and a t-shirt) if you are anticipating pleasant weather. You can opt for long sleeves and full pants if the weather is cold, but do not carry anything heavy.
Packing shoes should always depend upon the nature of your trip. If there is no special event or no plans to have a night out, then you can simply wear a pair of sturdy shoes that are comfortable and well-suited to travel.
These can be worn throughout the trip and you need not carry any other pair, saving quite some space. But, just like your clothes, you can carry a pair of fancy shoes if there is an event that you attend. This could be heels for women or dress shoes for men.
If you are going to a place where it's not too humid, and if you do not get your clothes dusty during the travel, then you can easily wear your travelling clothes while returning the next day. A set of casual clothes that you can repeat will save a lot of space in your overnight bag and you can actually pack a few different things.
Clean underwear and a change of socks are a must, no matter how little space you have. This is not something you can compromise on. You do not need to carry extra pairs, but if the weather forecast predicts rain, then this might be a good decision, in case one pair gets wet.
Further, to keep these organized, we will highly recommend you to make a list of places to visit beforehand.
Pack Toiletries, Jewelry and Keys and Other Personal Items Properly.
When you are packing your toiletries, include only the essentials like toothbrush, toothpaste, comb, and deodorant. If you use makeup then carry the items that you absolutely need and make sure that you carry a small pack of makeup wipes. Do not carry large bottles of shampoo, conditioner or shower gel. Instead ask the hotel you are staying at, if they will provide these items or if you are staying with a friend, ask to borrow some.
Avoid carrying large items like straighteners or blow dryers. Remember that this is just an overnight stay and you can easily style your hair before leaving.
Carry small, light jewelry. Place all pieces in a separate bag so that they do not tangle with other items. You can do this with your keys or headphones and phone chargers. This will ensure that you know exactly where to find what and you will not end up losing any of these smaller items.
Pack Everything in a Suitable Bag.
Since it is just an overnight stay, do not carry a large, bulky bag. Choose a bag that is small and compact. If you are not carrying your shoes in shoe bags, then place them at the bottom with the soles facing the side so that no dirt gets on your clothes.
Now, depending upon the size of your bag, you can either roll up your clothes or fold them flat. If you are carrying a heavy coat or leather jacket, place that first and then pile up the lighter garments.
Create space for your undergarments and finally place your toiletries bag and other pouches. If you are able to pack in such an organized manner, all your items will be easily accessible, saving you the trouble of unpacking for just a night.


Source: https://www.pexels.com/photo/man-with-luggage-on-road-during-sunset-163688/