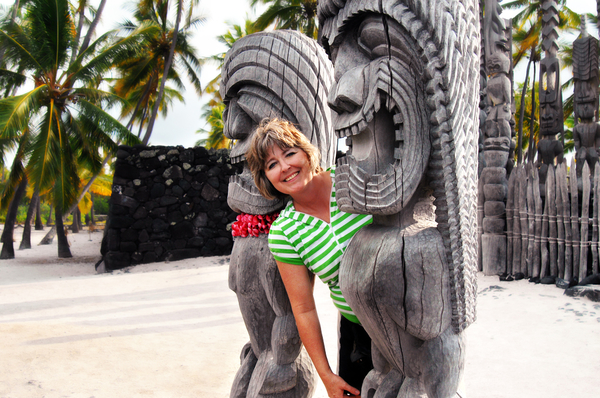 When YourLifeChoices website asked its 155,000 baby boomer travellers what topped their bucket lists of destinations, airlines and adventures, more than 5,100 responses provided plenty of surprises and insights into the power of the mature traveller.
When this information is combined with an earlier Travel in Australia survey (4261 responses), YourLifeChoices has the answers to questions the travel industry is keen to know.
So what is the number one nation on the boomer bucket list? Think G&T, stiff upper lip and scones, jam and cream –  yes, it's the UK.
And which airline do Aussie boomers prefer when jetting overseas – yes, Qantas again is the clear cut favourite. But which airline comes second? Is it Emirates, Singapore or Etihad?
Which Aussie adventures are the most popular? Which state will they visit next? Which Australian city is the most exciting? And which level of accommodation do boomer travellers prefer? Some might say luxury, of course, but that's not what YourLifeChoices members say. Meanwhile, how much are these time-rich travellers budgeting to spend when they jet away? How important is travel insurance – and which brand do they prefer? How long before they travel do they start planning?
Yes, the vast majority research online, but how important is an endorsement from friends and family or a review site? How many have tried a guided tour? And did these travellers find it value for money? And while 'everyone' may appear to be on social media – how much importance do boomer travellers place on likes and shares when it comes to planning travel?
For answers to these and more questions on boomer traveller attitudes and preferences contact us by phone 03 9885 4935 or email (admin@yourlifechoices.com.au ) .
About YourLifeChoices
YourLifeChoices is Australia's longest established, leading independent retirement website,
With 155,000 members aged 50-75 it is a trusted and authoritative source of information on health, money, travel, work, technology and food for Australians who are in retirement – or planning to be. We survey our members eight times per annum, asking 20-40 questions and receiving between 4500-7500 responses. Our most recent lifestyle and travel surveys reveal a strong baby boomer profile (74% aged between 50-70), 61% are fully retired, a further 23% are working part time. Retirement is perceived as a desirable life stage after decades of work and duty and travel is the reward for this hard work. Daily enewsletters (including the Saturday Travel Update) enjoy an industry high open rate of 46 per cent. www.yourlifechoices.com.au Facebook and Twitter